25 Days of Christmas – Day 4: Making the Most of Walt Disney World at Christmas
How to Make the Most of the Parks during the Busy Holiday Season
by John Donahue

There is no better place to be during the Holidays than Walt Disney World Resorts.  I'd love to share some ideas to make the most of your time at Walt Disney World during the busy Holiday Season, so that you will be filled with all the Disney Christmas joy of this magical time of year!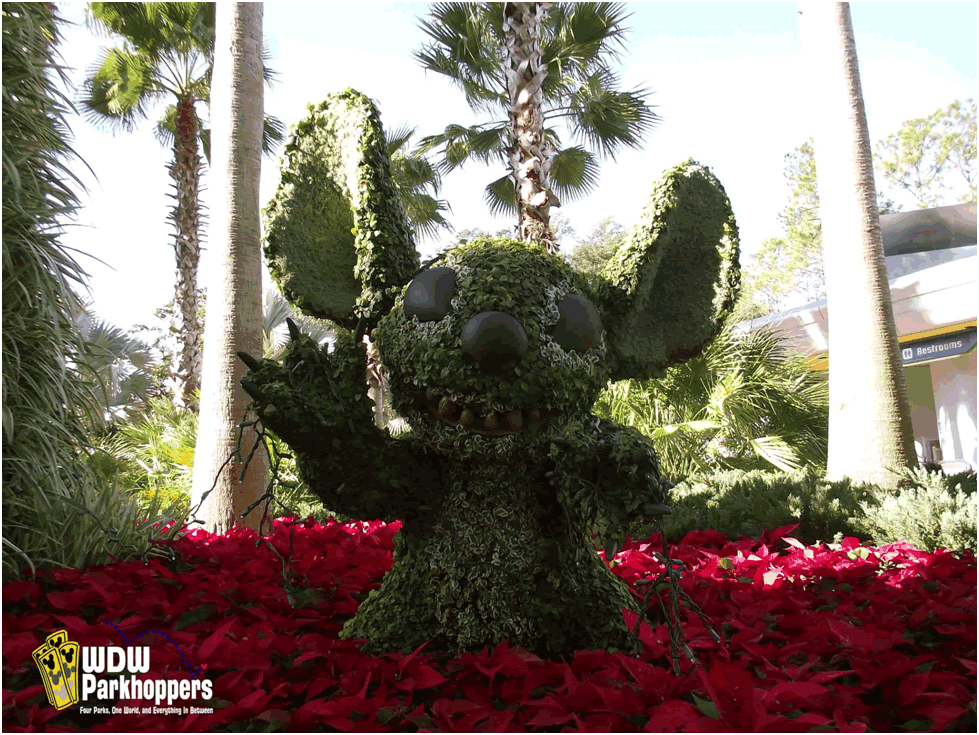 Resort Hopping – one of the most fun (and economical) ways to spend a day at Walt Disney World is to visit as many resorts as you can, and see all the incredible Disney Christmas Magic on display.  And Disney makes it easy for you…  You can park at any of the resorts near the Magic Kingdom and spend the day visiting the Contemporary, Polynesian, and Grand Floridian via the monorail.
Or you can park at one of the Epcot area resorts and visit the Boardwalk, Yacht or Beach Club resorts and even spend time at the Swan or Dolphin resort hotels!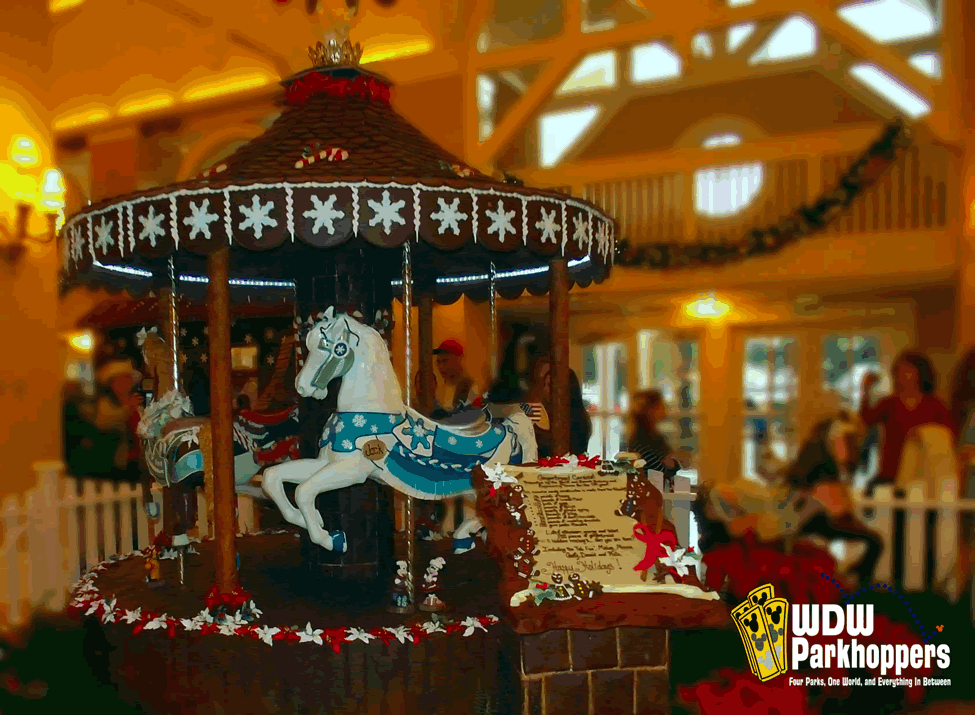 Each resort boasts unique attractions  like the Grand Floridian's FULL SIZED gingerbread house or the Swan's life-sized chocolate Santa!  You can even see a chocolate and gingerbread carousel at Disney's Beach Club Resort.  And best of all, these amazing sights and attractions are free of charge!
The Christmas Traditions from Around the World – Epcot's World Showcase contains pavilions from 11 different nations and most all of them celebrate Christmas, but their Christmas Traditions are as unique as the countries they represent!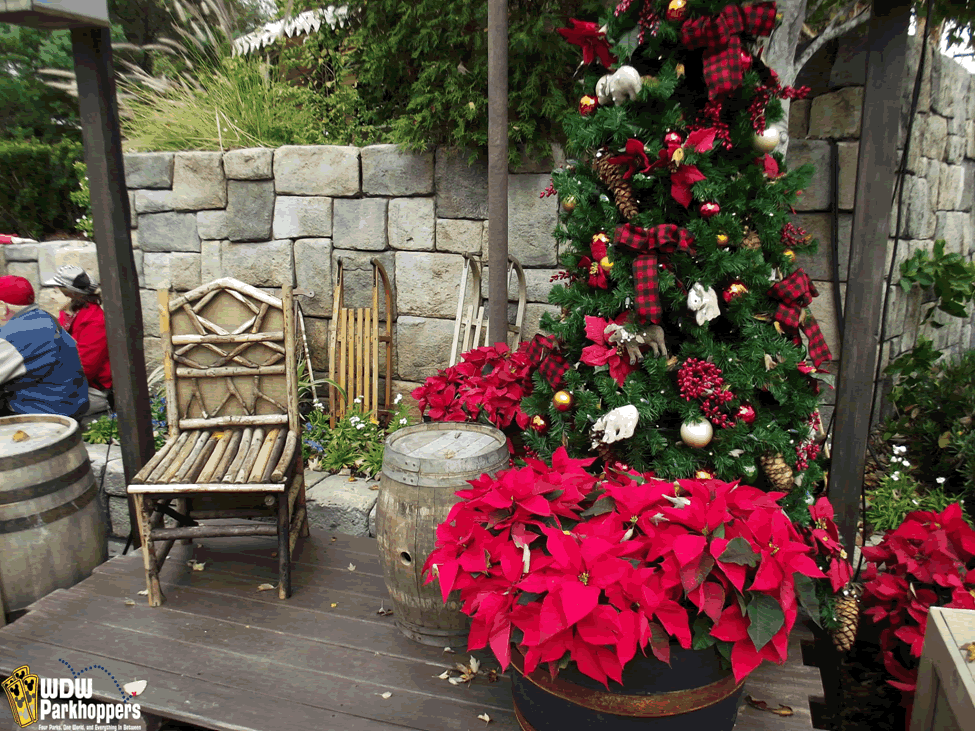 You can spend an entire day walking around World Showcase Promenade and hear the stories of Christmas told by master storytellers dressed in amazing costumes learning how different nations celebrate this joyous time of year!
The Osborne Family Dancing Lights – Your family may be putting lights on the outside of your home, but when Disney does it, they dress up several city blocks!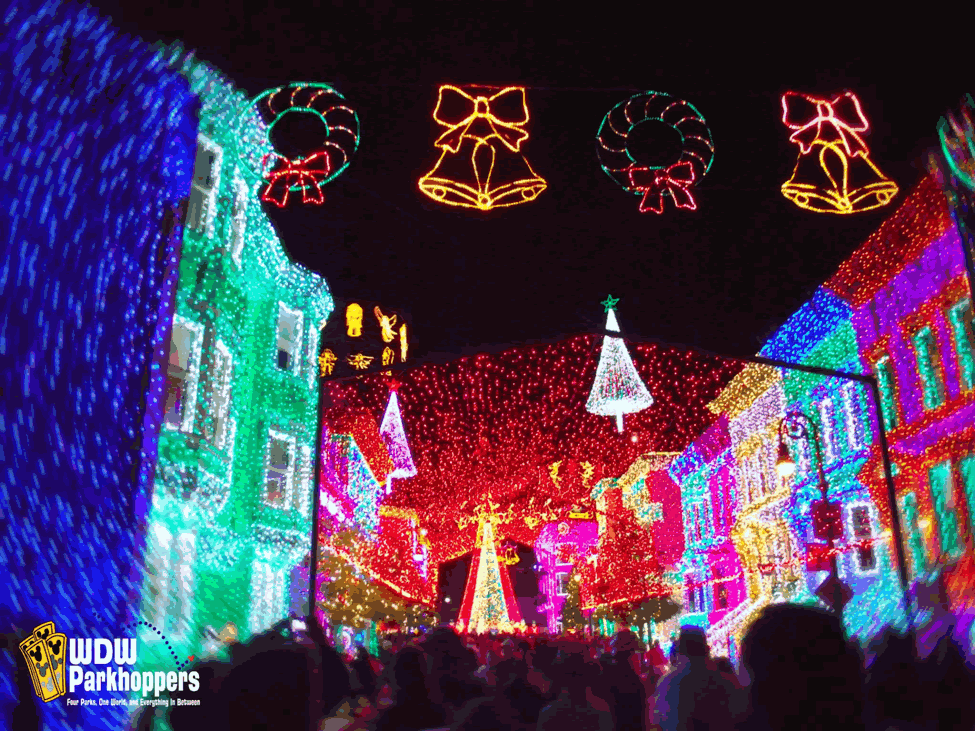 In Disney's Hollywood Studios, up and down the Avenue of the Americas, you can see some of the most amazing Dancing Christmas Light Shows you have ever seen!  It's truly breathtaking.  You could spend several hours there and never get tired of seeing those lights dance to traditional Christmas songs, it's awesome!
Mickey's Very Merry Christmas Party – From November 8 through December 18, you have a special invitation from Mickey Mouse himself to visit Mickey, Minnie, and all the gang at the Magic Kingdom for this very merry Christmas event!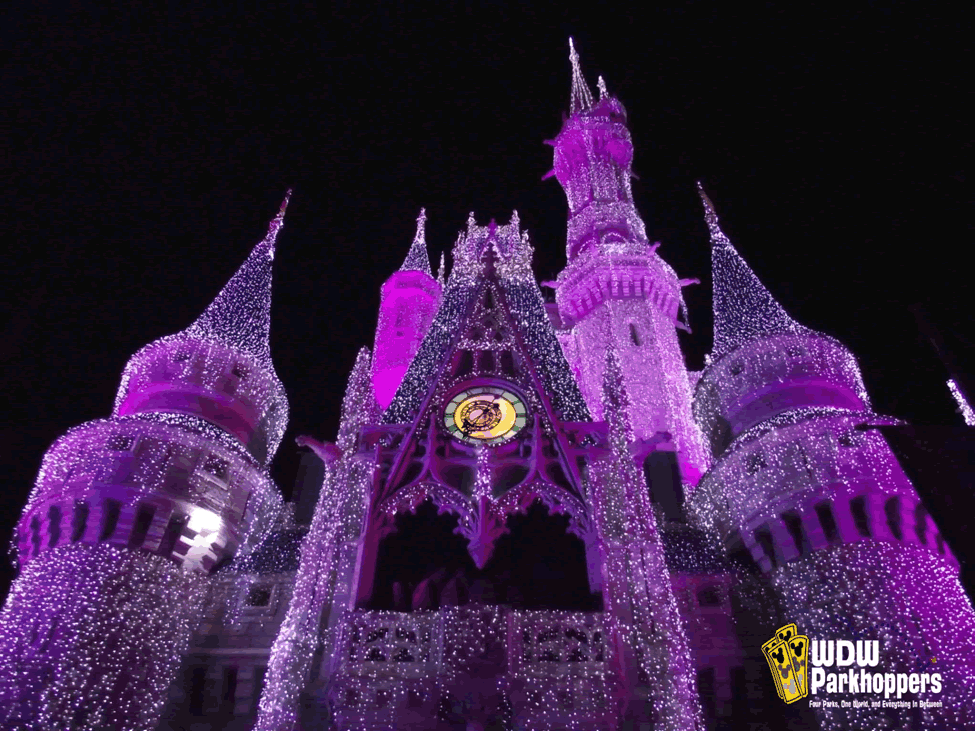 There are special parades, shows, free cookies and hot chocolate, and it even snows on Main Street USA!  One other great feature about Mickey's Very Merry Christmas Party is that the Magic Kingdom is closed to regular guests, so you have the entire theme park to yourself!  The lines are much shorter and you can ride more rides than a regular day at the park!
The Christmas Parties are only on special days, so double check with your travel consultant or check out the Disney Website for Christmas party dates.
And here is a very special piece of advice:  the party is scheduled from 7:00 pm-12:00 am, BUT you can enter the Magic Kingdom starting around 4:00pm, so for ½ the price of a full day admission, you get ALMOST a full day in the park!
IllumiNations's Holiday Tag – Illuminations is an amazing firework and pyrotechnics show at Epcot, but during the holidays, they add something a little special.  After the regular IllumiNations show ends, there is a Holiday tag that gives just a little more Christmas cheer to an already amazing spectacle!  It's well worth your time just to see the tag!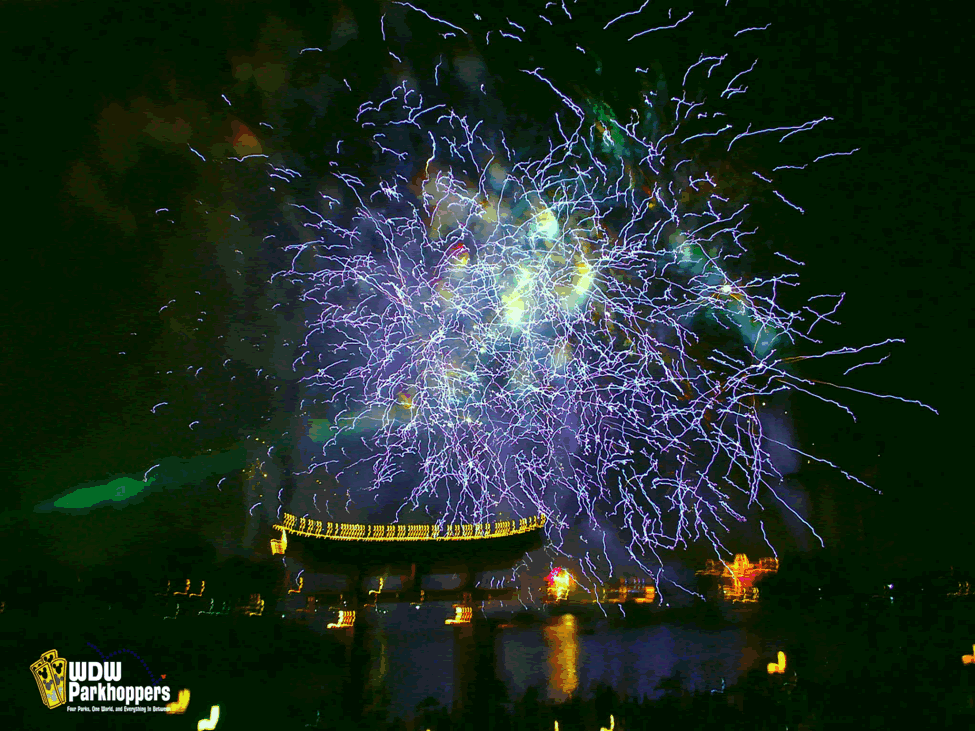 The Candlelight Processional – Disney's Candlelight Processional is an amazing holiday event held nightly at the America Gardens Theatre in Epcot. The event retells the heart stirring story of Christmas featuring a special guest celebrity narrator with a 50-piece orchestra and a mass choir.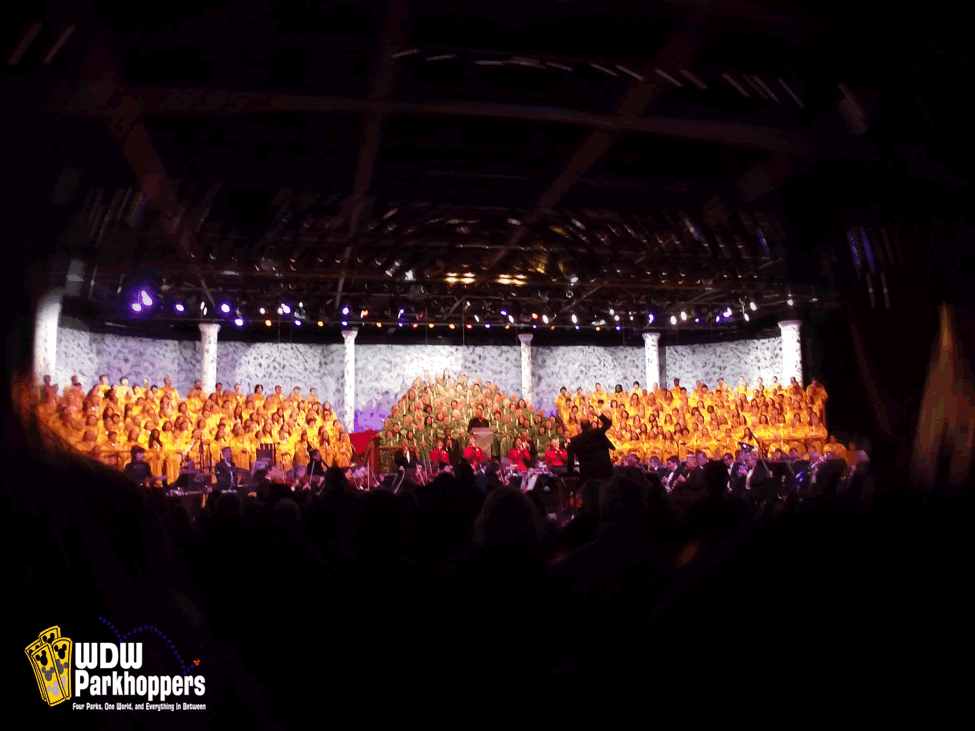 You can wait in line for general seating, which is free, but the best way to truly enjoy this experience is to purchase a lunch or dinner package through Disney Dining Reservations.  For the price of dinner at Epcot you can enjoy an amazing meal, reserved seating at the Candlelight Processional, and also have a reserved viewing area for Illuminations that same evening.  It's one of the best Christmas deals at Disney World!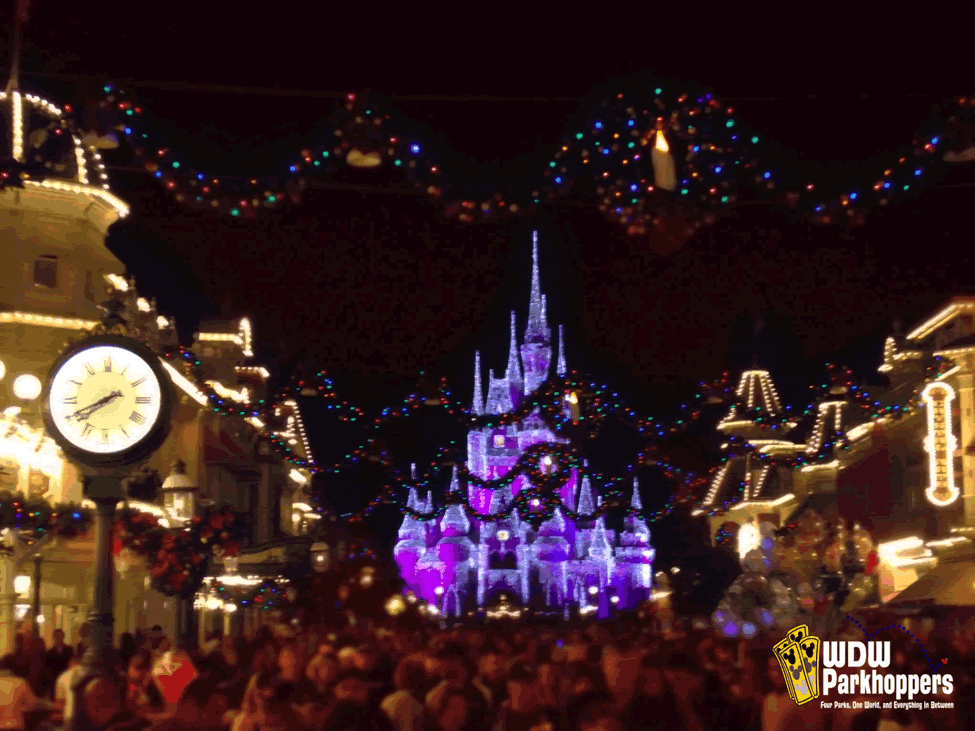 I hope that these ideas will help you make the most of your time in the parks, but the best way to really enjoy being at Walt Disney World during this time of year, is to remember that it's the people you are with that make the memories special!  Have a very Merry Christmas and a Joyous New Year!
John Donahue writes for WDWParkhoppers.com and JohnCDonahue.com.  He is a huge Disney fan and is married to another great Disney Fan, Sarah-Irene.  You can often find John in the parks or hanging out with Rick in a Travel with Rick video!