25 Photos for 25 Years
This month, Kingdom Magic Vacations turns 25 and we're celebrating twenty-five years in the travel industry! Every day I'm going to share a memory from my archive of this crazy ride. Each day I'll be posting a blast from the past on my FB and collecting them all here on the blog.
I hope you enjoy them, it's been fun going back through all those years of photo memories!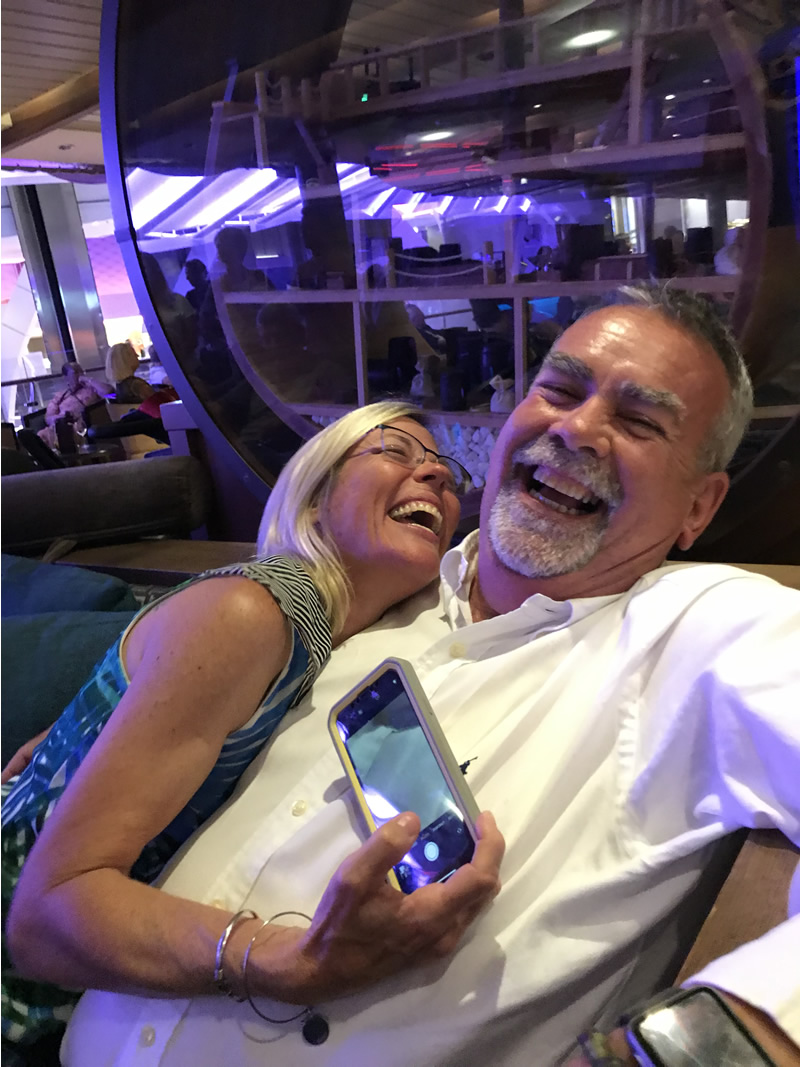 25) Through all of our running and all of our cunning if we couldn't laugh we'd all go insane. (Changes in Lattitude – J. Buffett)
So that quote and this pic about sum it… We were on a cruise, we were with friends and we were together, having fun. And that's how the last 25 years have been. (Well most of it anyway)
We started on a journey with friends, we still have friends with us and we're working together and having fun. It's been a privilege to lead MLT and KMV for all these years. I thank God for giving us the idea to begin with and for blessing our businesses and our lives along the way. For every person who has helped us over the years, we're so grateful. The people we've met and worked with have been the greatest pleasure we've had (Well most of them anyway).
And to Leslie, the one in so many of the pictures, thank you for letting me chase my dream all these years and thanks for following that dream everywhere it's taken us. Leslie has supported and worked and given more than I could have ever expected, she simply is the best. And here's one more Buffett quote… Some of it's magic, some of it's tragic, but we've had a good life all the way. (He Went To Paris – J. Buffett)
#ThanksFor25Years #25MustLoveTravelMoments #MustLoveTravelTurns25 #25photosfor25years
---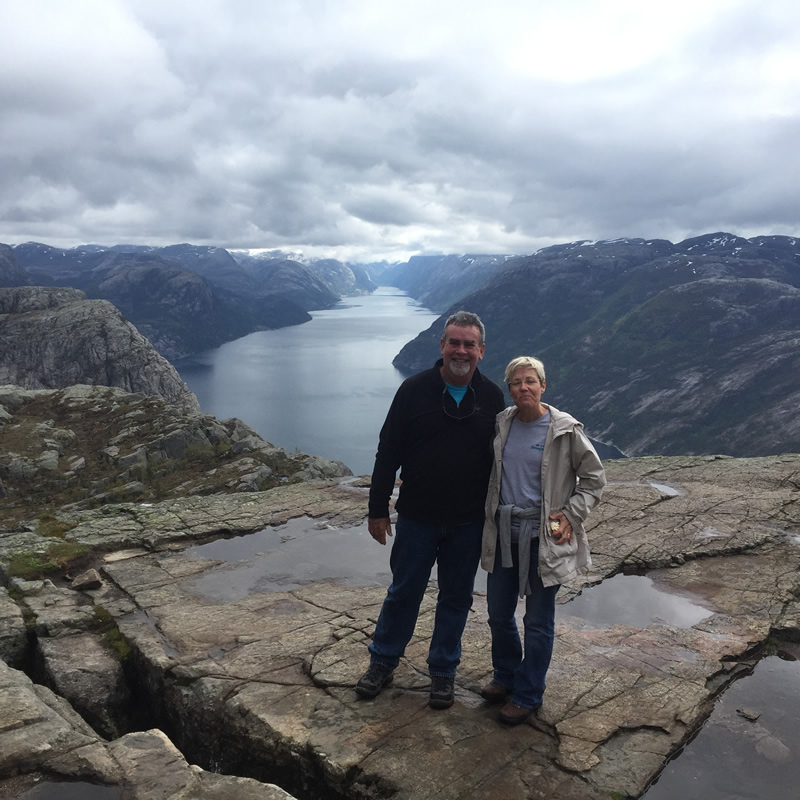 24) With you I'd walk anywhere. ("Come Monday" – J. Buffett)
This pic was taken at Pulpit Rock in Norway. It's a steep cliff 604 metres (1,982ft) above Lysefjorden. It's about a four-hour "moderate" hike and the view and experience is totally worth the time and effort to get there. It was a pretty tough hike, not sure at all about the "moderate" category, but they warned us that we weren't in the states anymore and there were no railings or chains, so be careful.
What's interesting sometimes when you see a photo like this, you see the "happy couple" in the "beautiful destination". What I remember about this is not the moderateness of the hike, or the beauty of pulput rock, but the fact that Les and I were fussing about something all the way up the trail. I don't remember what it was now, obviously, it wasn't that important, maybe it was about the "moderate hike" not being that moderate?
At any rate, when the camera came out, it was all smiles and happy tourists at pulpit rock. So sometimes on the Facebook, you just never know what kind of day someone is having, even if they are at one of the most beautiful destinations in the world. #timetotravel
---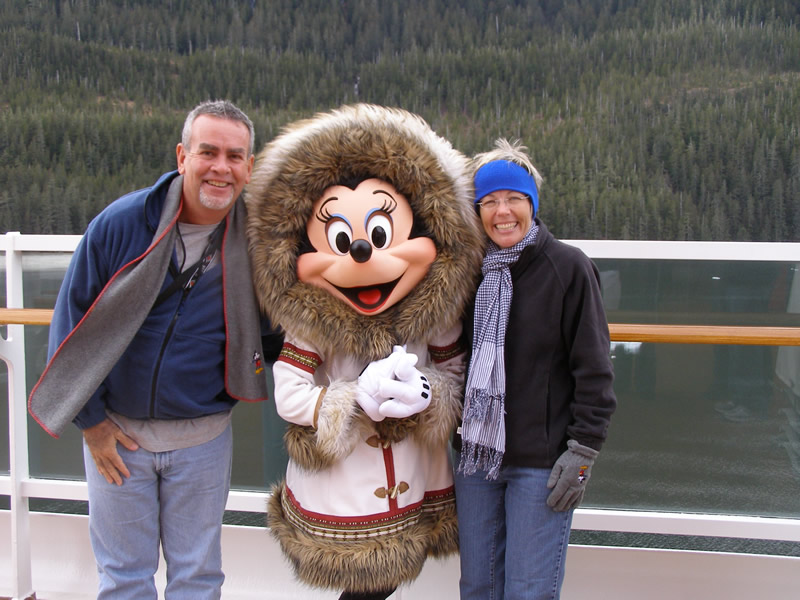 23) I've always loved this pic of Leslie and me. It hangs in her office, and I see it almost every day, so I thought it was another good one to share, and it's another "first". This is our first trip to Alaska, it was also Disney Cruise Line's first trip to Alaska. This was sailing up Tracy Arm, it just seemed amazing for this big ship to be sailing in the fjord. It felt like a river with high mountain walls. Later we cruised in Norway and had a similar experience and have also since returned to Alaska as seasoned travelers. There are many types of cruises and so many places to see. What's on your bucket list, what are you dreaming of being amazed by? Now is the time to see and experience those places you've been dreaming of. #TimeToTravel
---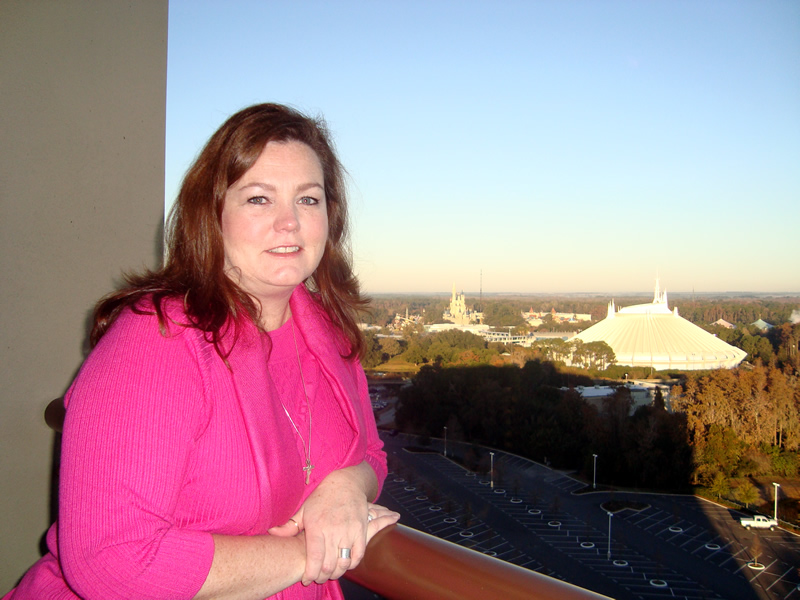 22) Looking back on this wild ride, there's one person that keeps popping up in so many memories. Laura is our Director. She's been here for a lot of our 25 years. For Leslie and I she's been a confidant, counselor, advisor and even referee at times and more importantly, through everything, she's been a trusted friend, loyal and true. At Must Love Travel and Kingdom Magic, she's been trainer, coach, task master when necessary, cheerleader, encourager and so much more. She loves to see people reach for their best and enjoy what they do, because she loves what she does. We're blessed that she's been such a big part of team and our lives and grateful for all she does.
---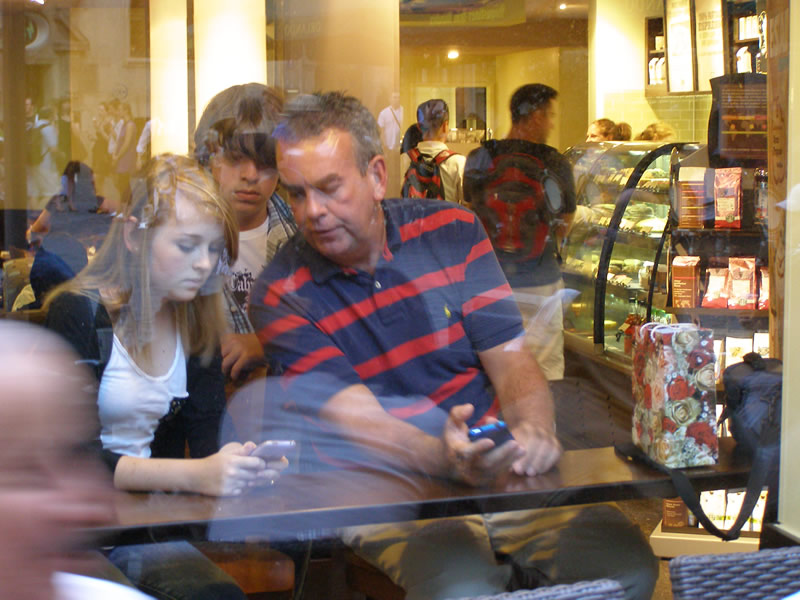 21) Social Siberia – (also known as, oh how times have changed) This was the end of our AbD to Germany, we were in Munich, the last stop on our trip. After a week of being in centuries-old castles with sketchy internet at best, Sarah had dubbed this trip social Siberia. Starbucks was a welcome site in Munich and we were all sniffing out the WiFi hotspot when Les grabbed this shot from outside. These are the times that bring a family together.
---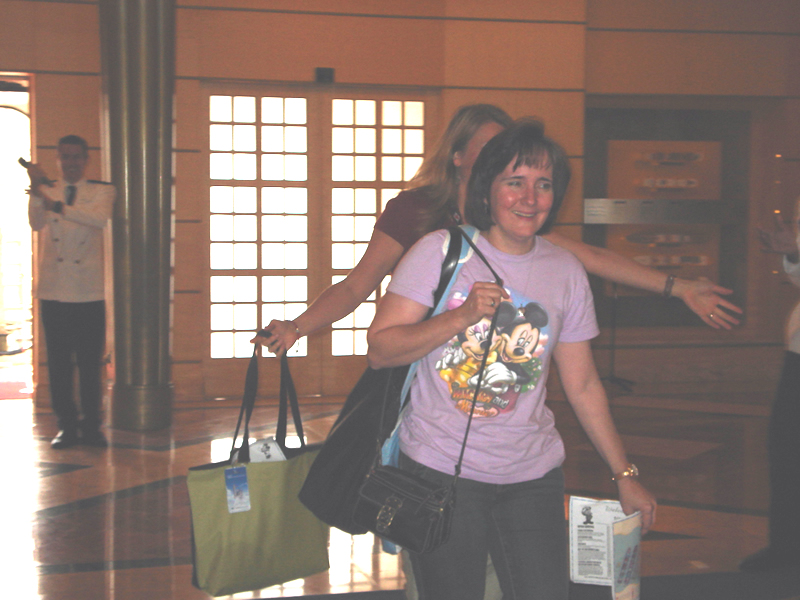 20) When was the last time you did something for the first time? In 25 years we had a lot of firsts. This was our first Agent Appreciation cruise on Disney Cruise Line. This is Colleen, and it was also her very first cruise. Can you tell she was a little nervous? No need to worry about the hurricane that we sailed through on this trip, but it did get a little rough.
We have had a lot of firsts, and some of it's been a little rough at times. Like this past year, like now, but storms pass. When you're ready to travel again, we're still here, where we've been for 25 years. And whether it's your first trip somewhere or your 40th, we know how to get you there and back from your dream destination. #timetotravel
---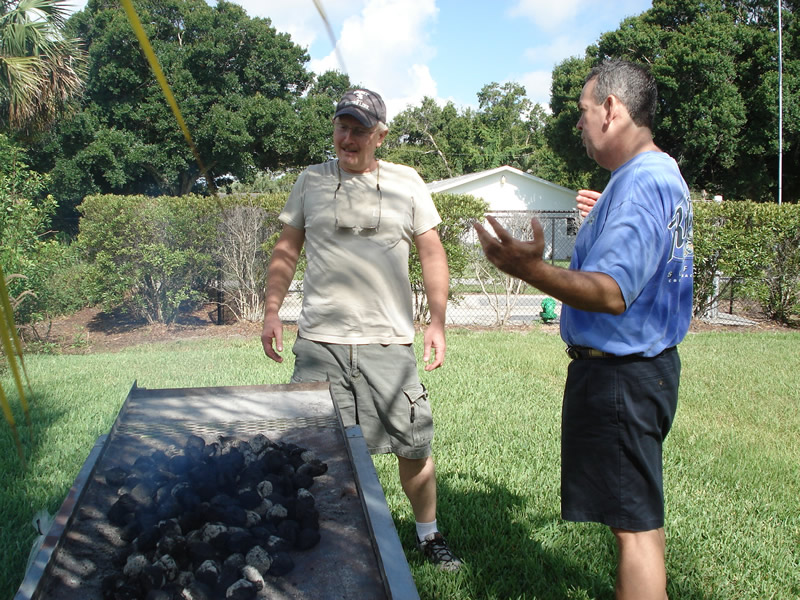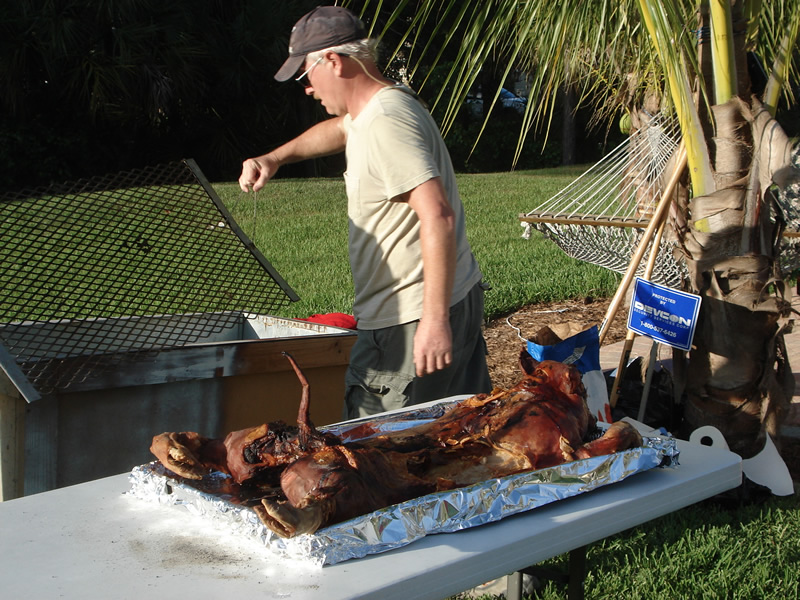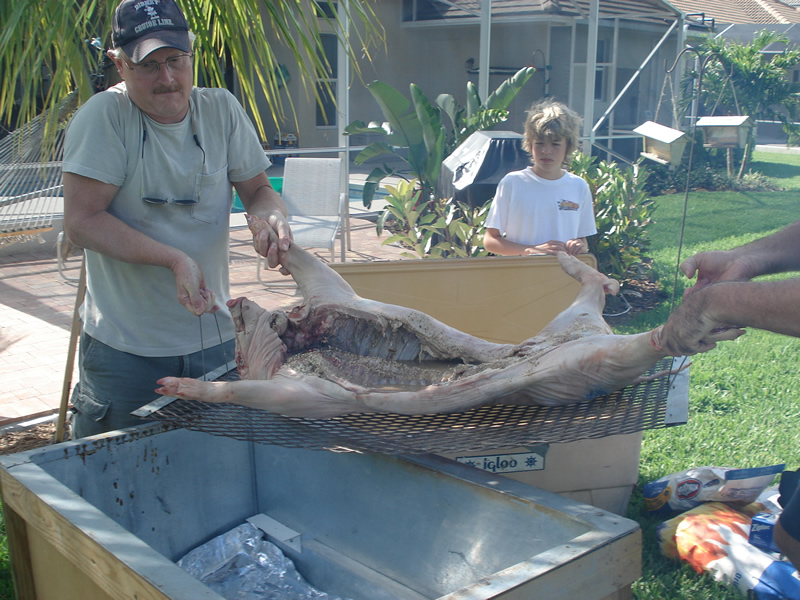 19) That time we had a pig roast at our house… This was for our 10th Anniversary / Birthday (which is it for a business) Tony was our Regional Sales Director at Disney. He wanted to do a Cuban-style pig roast, he had the box, he brought the pig and we invited friends, neighbors, folks from KMV and Disney, and we cooked a whole pig outback. We had black beans and rice, plantains, all the fixings, but more than that we had a great time, and folks still talk about our pig roast. I know it's one of my favorite memories, thanks, Tony!
---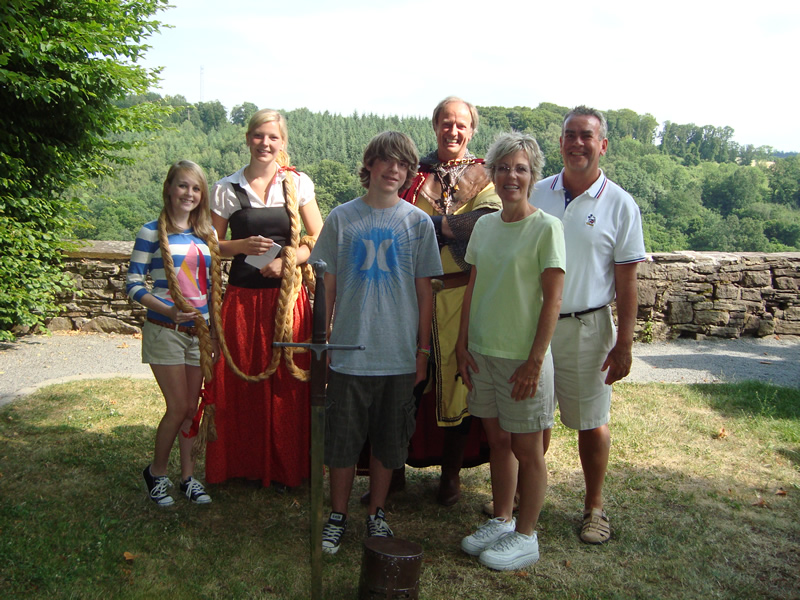 18) 18 Summers – Isn't that what they say we get with our kids before they are off on their own lives? This was one of our last, big "family trips" together. An Adventure by Disney to Germany. Sure, we had a few smaller trips after this, but this was a big, all together one, one the kids remembered, one we all remembered. This trip impacted Andrew, he still talks about it. I loved this trip too, the history, the castles, the food…and Les loved the local beer.
Oh, and if you're wondering about the others in the photo, we were on our AbD, and it was about the time the movie Rapunzel was released. When we arrived at the castle in Trendelburg, in true Disney fashion, in the tower of the castle was Rapunzel, who of course let her hair down. And there was also a real German Knight, who demonstrated swordsmanship and talked of German history. Naturally, photos followed. Travel changes you, it changes your kids #travelchangeseverything
---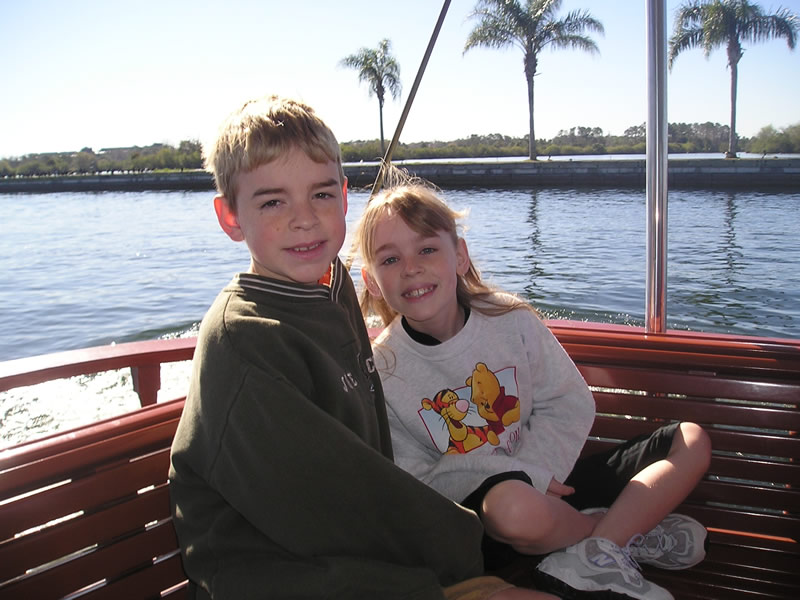 17) Growing Up Disney – Yep, when they were young we made a lot of trips there. They loved it, they knew the parks, how the transportation works, which restaurants they liked. We loved it too. Growing up Disney, growing up in Kingdom Magic Vacations / Must Love Travel
---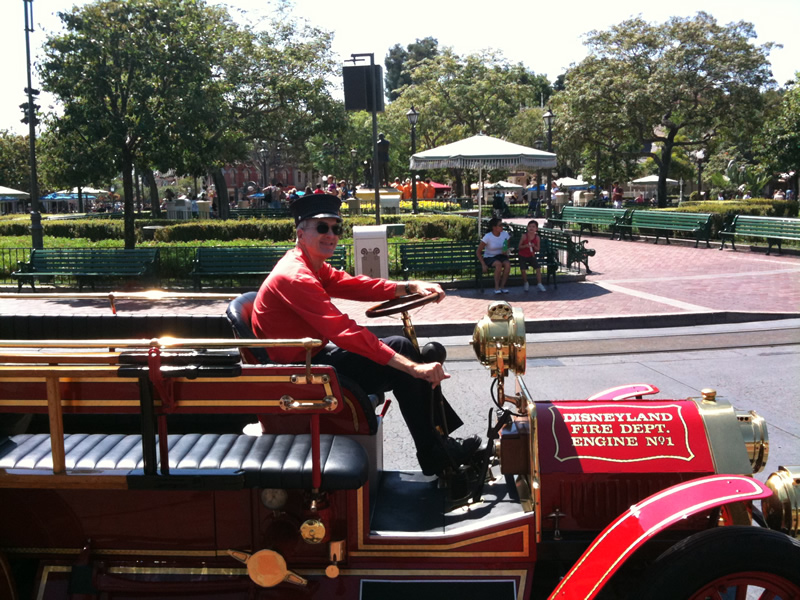 16) The Disneyland Fire Truck – Still one of my favorite memories at Disneyland in California. Leslie and I were at an after hours travel event at Disneyland park and we had stayed till the end. As we were leaving it seemed we were the only ones left on Main Street, and the Fire Truck was there waiting to give rides back to the entrance. It was almost surreal. An empty park on a still night, and just us and the cast member driving us down Main Street in the Fire Truck, Walt's Fire Truck. I couldn't help but ask the CM what it was like to drive the same Fire Truck Walt Disney himself drove. I don't know what I was expecting, but his answer, "amazing" summed it up, and I could tell he really meant it.
This is Steve in the picture, and while he wasn't the driver the night I just described, I have ridden down Main Street many times with him since that night. I make a point of it now if I'm at Disneyland and he's driving, I catch a ride and enjoy his story's about the Fire Truck. It's been in the park since 1958, is the same one Walt used to drive, and was designed by Disney Legend, Bob Gurr. Catch a ride the next time you're in Disneyland, it's a true piece of Disney history.
---
15) We went to Paris – One of my all-time favorite #JimmyBuffettSongs
The pic you had to take. Hey, some photos you just have to take. You go all the way Paris, you want a pic in front of the Eiffel tower. And this was before the fence, so I'm glad we got it. And I'm glad we had lunch in the tower. And I'm glad for these memories, they are my treasures from 25 years. That and the humans in this photo.
---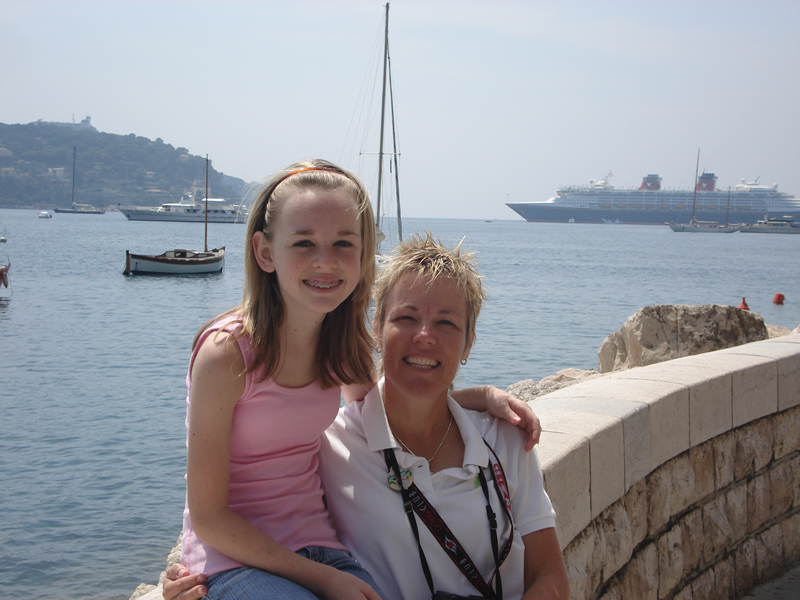 14) When I think of France, I still think of Villefranche, a quaint relaxing coastal town in the south of France. Just a short walk or drive to Nice and Monaco, we enjoyed wandering through the local shops and chatting with the warm and friendly people there. Give me a quaint seaside village over a busy metropolitan city any day, and these two with the Magic in the background, well that's a picture-perfect postcard memory. Nice hair Les!
---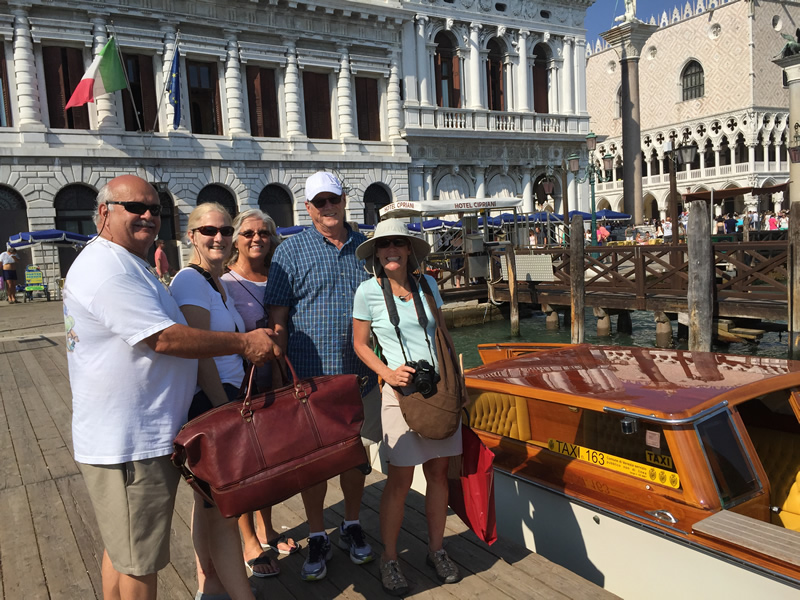 13) – That time in Venice… – What do you do when you have the afternoon off on your tour? Well we like to see things like a local. We were on an Adventure by Disney in Venice. We had a busy morning tour, but a free afternoon on a beautiful day in Venice. Leslie and I, and two other couples, found a taxi driver with an amazing boat and asked for a "three hour tour" of Venice. We found a local store that had some libations and off we go sightseeing in Venice. Our taxi driver spoke very little English, and we, no Italian, lol. Andiamo! He would point things out and we'd follow along as if we understood and he tried harder to explain. What an awesome day in the middle of our "tour" of Italy. Thanks to our travel companions, Don and Char and Terry and Shelley, this was one of the best days ever, just being spontaneous and getting out there. #timetotravel
What's in the bag mister?
---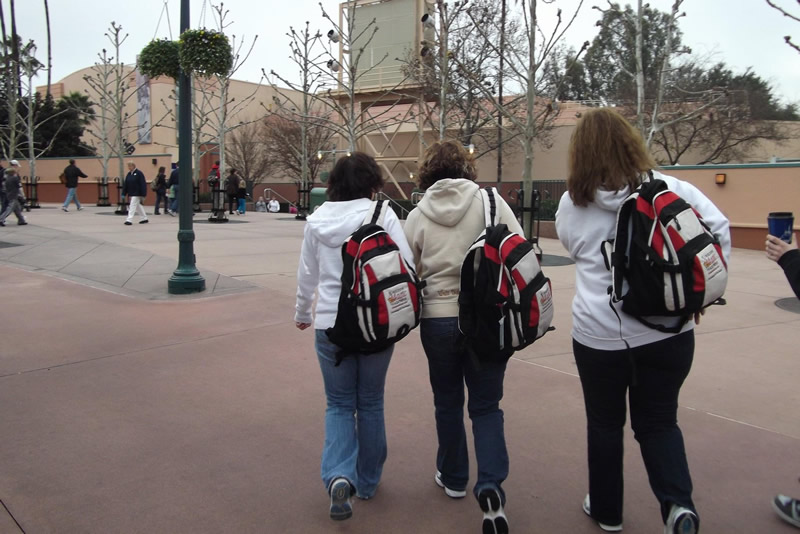 12) – I had this notion in my head of our agents "skipping through the parks" because they loved their jobs so much. I think we joked about it one time when a group of us were at Walt Disney World and it stuck with me. Turns out, it's kind of true. Check out these three. Well maybe not skipping, and you can't see their faces, but they're happy! We really do love planning memorable vacations for our guests, and for ourselves. Lets get out there and travel again! #TimeToTravel #MustLoveTravel
Nice Backpacks!
---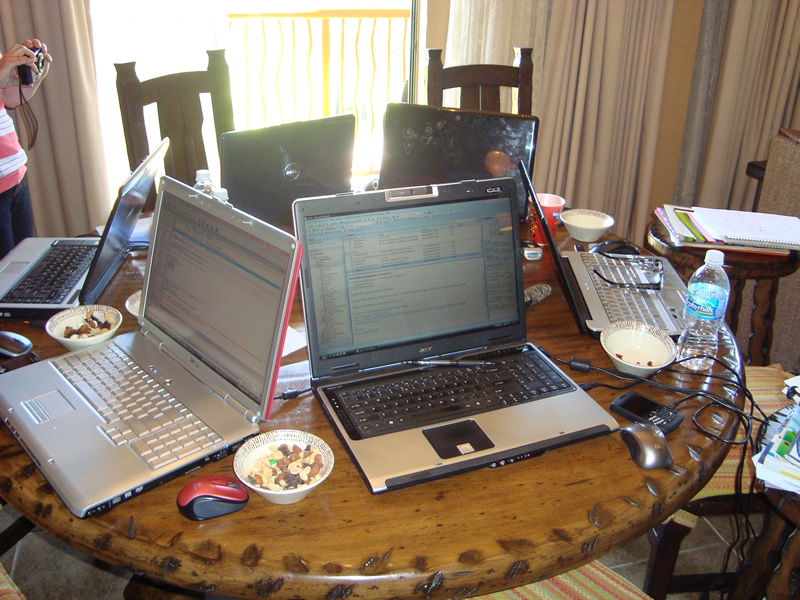 #11  "I work everywhere, but I work best here." – Tennesse Williams
Over the years we've had some pretty cool work trips and ended up working from a lot of interesting places. This was one particular such time, working from Disney's Animal Kingdom Lodge. Not sure what year it was, but is that a blackberry? And who left their pen on the laptop keyboard? That killed many a screen. These are the times I'll remember and cherish, working and collaborating with friends toward a common goal. #PartOfATeam
#25MustLoveTravelMoments #MustLoveTravelTurns25 #25photosfor25years
---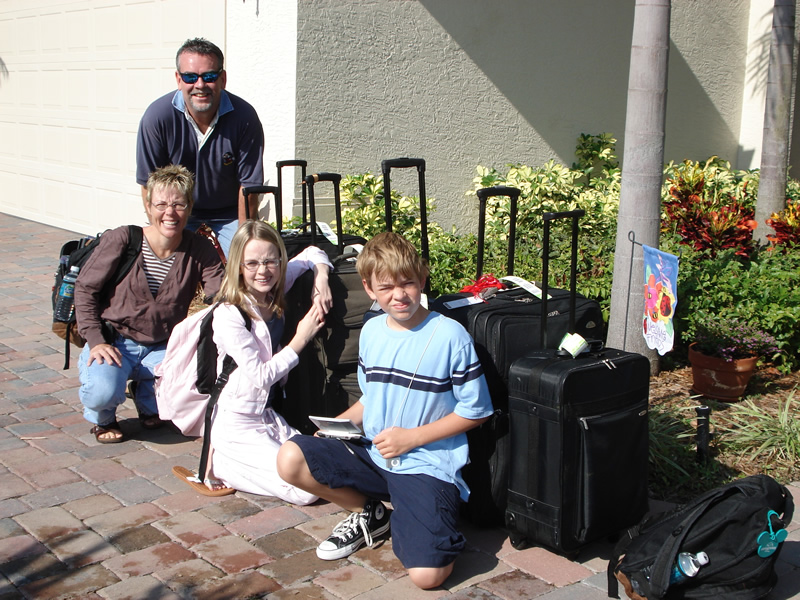 #10 He travels the fastest who travels alone.
I've always loved that quote. But I also love traveling with these humans. Mi Familia. We traveled everywhere with them growing up. Long plane trips, cruises, meals out, and dinners in restaurants. We did it all together. These guys were champs too, always ready for a trip somewhere, anywhere. And I think we got better over time, look at all those bags! Andrew and I counted, watched, and kept up with them all, most of the time. So travel, just go ahead and do it. Yes they're old enough, yes they'll remember it, more importantly, you'll remember it, and 25 years later, you'll have the memories, and so will they.
---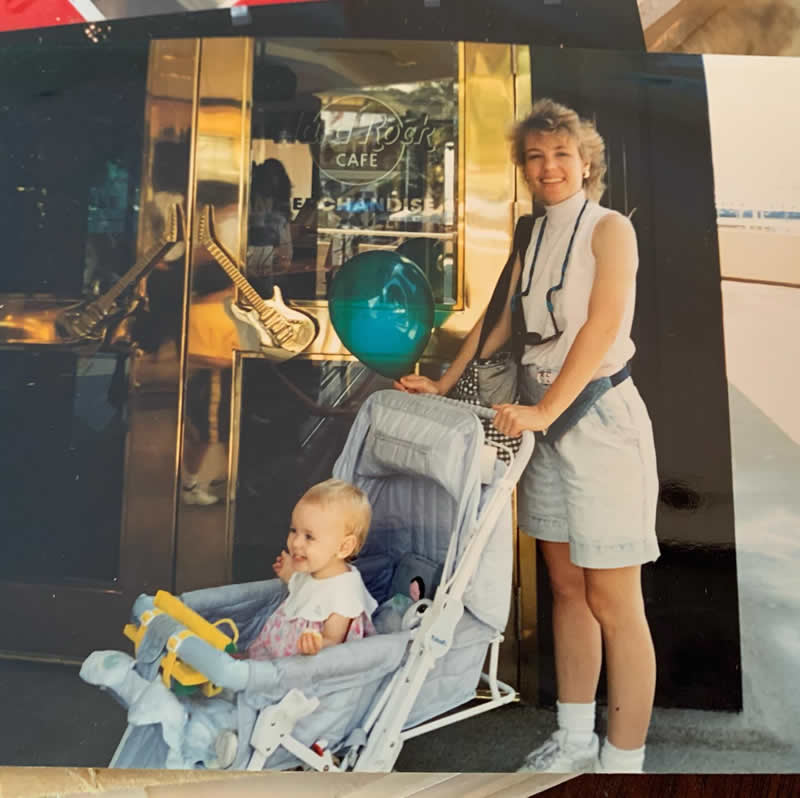 #9 Happy Mother's Day. Here is a pic of Leslie with Sarah in Miami.
Leslie was a working mom, she had a regular job when we started Kingdom Magic Vacations, we both did. It was our "side hustle" She balanced everything so well as only a mom can do! So hats off to all the moms out there, raising families, running businesses and doing everything else that life requires of them, we love you and appreciate you!
---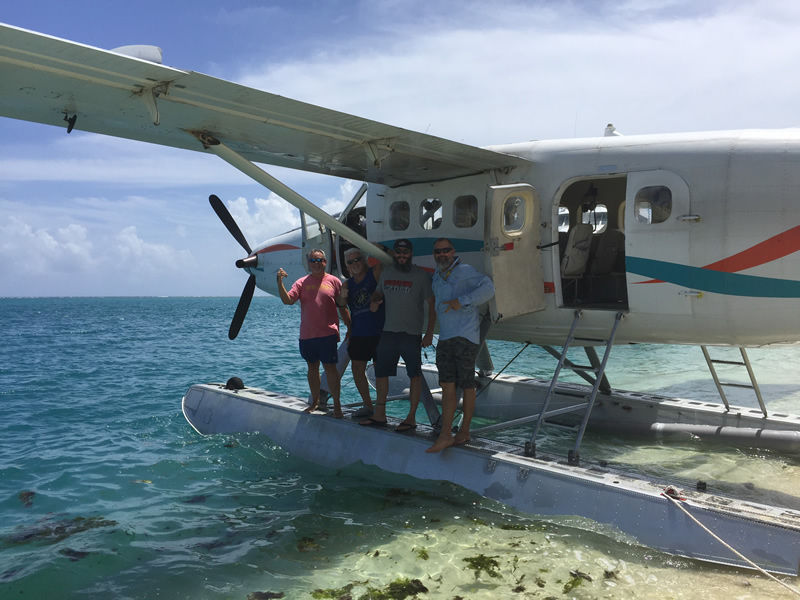 #8- Get Out There! Another from the "yeah that was a good day folder" Travel is motion, it's about seeing new places and new people, new cultures and new food! Key West is one of my favorite places to visit and on one particular trip, we took a seaplane ride out to Fort Jefferson in the Dry Tortugas. Landing a seaplane on the water seemed almost magical. Travel, travel as often as you can, as far as you can, by any and all means that you can. Planes, trains, and automobiles, … bicycles, jitneys, and mopeds, just get out there and see and do all you can, while you can. Travel changes everything. Once you've seen an airplane land on the water there's no stopping you from anywhere.
---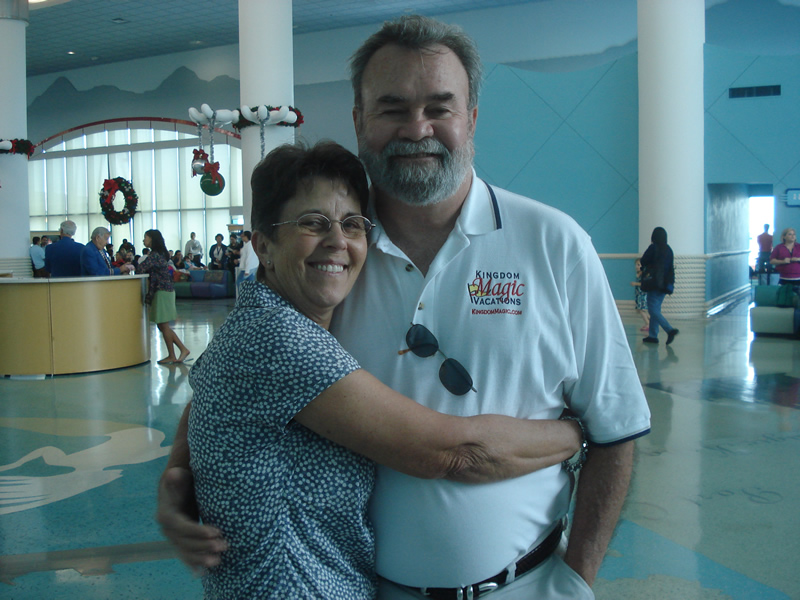 #7- I thought at the outset of this trip down memory lane, I wouldn't focus as much on individual people. Over the years there have been so many wonderful people who have blessed our lives, to mention only a few would discredit so many others who have helped us so much. But this guy is really important. This is my brother Mike, and his wife Becky. They have meant so much to Leslie and me over the years and to say we wouldn't be here without their help would be true, but not nearly enough to describe how much they really have helped us our whole lives.
Mike was a great brother and a great business mentor to me. He taught me a lot about business and life, how to play poker, and how to enjoy it. I learned more about business at our annual poker games than I could in an MBA program.
He believed in us and our dream. I'll be forever thankful for the times and the memories we shared. Oh and today is his birthday, and Becky's…happy birthday ya'll! And today is the "official" birthday of Kingdom Magic Vacations and our travel career. So Happy Birthday to us too, and to everyone who helped us along the way, thank you! And we thank God, for a great ride!
---
#6- The Traveler sees what he sees, the Tourist sees what he has come to see, this saying was never more true to me than on a quick trip a few years to Washington DC. It was a two-day business meeting and I had arrived a day early. I spent my "off" day walking the National Mall and taking in the sights. As I stood at the Lincoln Memorial, I was surprised at how overtaken I was and how enormous he was. This image that we've seen countless times over the years in news reports from the Capitol and in the movies. I stood there thinking of the history of our country, and now as I write this, years after, I'm realizing that statue, completed in 1922, will be 100 years old next year. Wow, just wow. I am so proud to be an American, I'm so proud to be a small business owner and I'm so proud of our team and our company, Must Love Travel. I'm proud of this country and what it stands for. A country where 25 years ago an idea became a business that still exists today.
---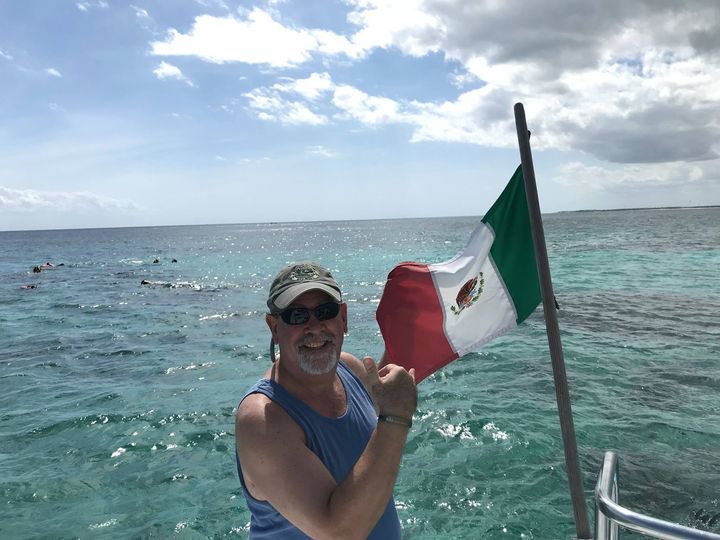 #5- Happy Cinco de Mayo
Over the years we've enjoyed so many great trips to Mexico. Cancun, Cozumel, Cabo San Lucas just to mention a few. And one of my favorites was a trip early on, years ago to Ixtapa that I'll never forget. As the world begins to open back up, Mexico is warmly welcoming tourism and still has incredible sights, culture, food and the warmest people.
---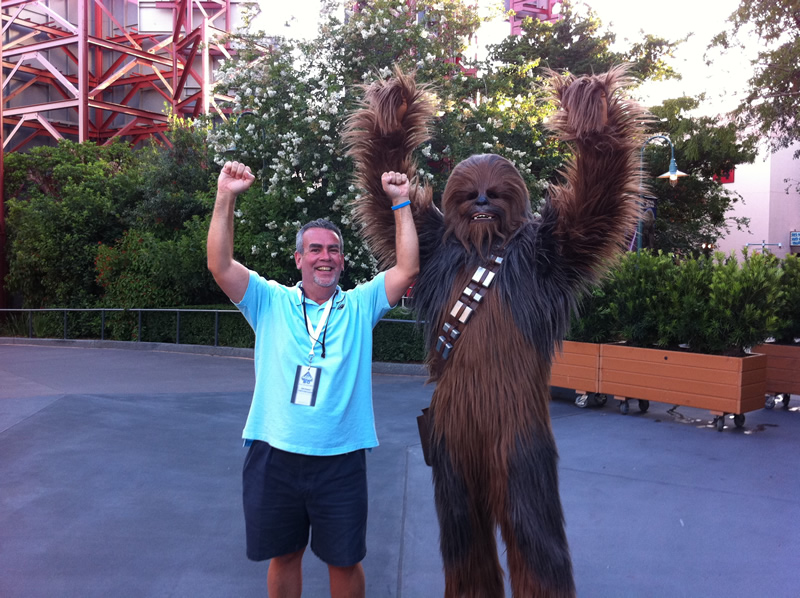 #4 – May the 4th Be with You! Sorry, I know it's cheesy, but with so many Star Wars events in the parks and on Disney Cruise Line, I had a lot of pictures to choose from, here's one of my favorites with Chewy.
---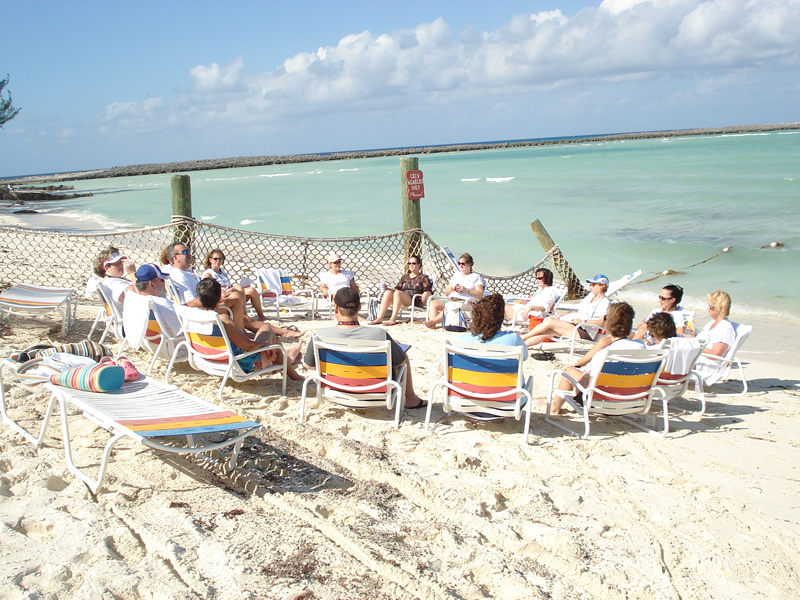 #3 – Working Hard? This was our first Agent Appreciation Event on Disney Cruise Line. We scheduled a "sales meeting" on our Castaway Cay day, Disney's Private Island. I think this was one of the most productive and fun meetings we've ever had. Yep, when you can have a great idea and a conch cooler on a sandy beach, yeah, more work days like this, please.
---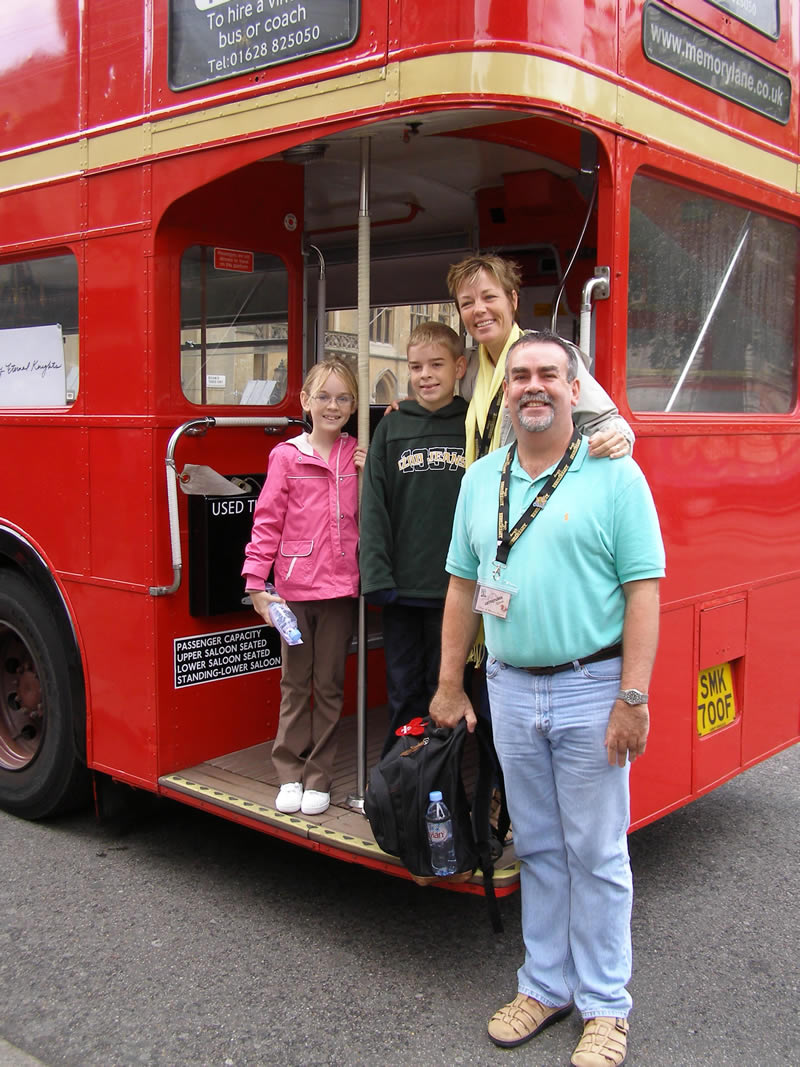 Here's #2 in my 25 photos for 25 years… This was our first trip to London, an Adventures by Disney to London and Paris. I remember Sarah ran around the house for two weeks prior to the trip, declaring, "We're going to Paris, We're going to Paris"! It was exciting and a great family trip. We made so many memories and grew in our travels as a family.
---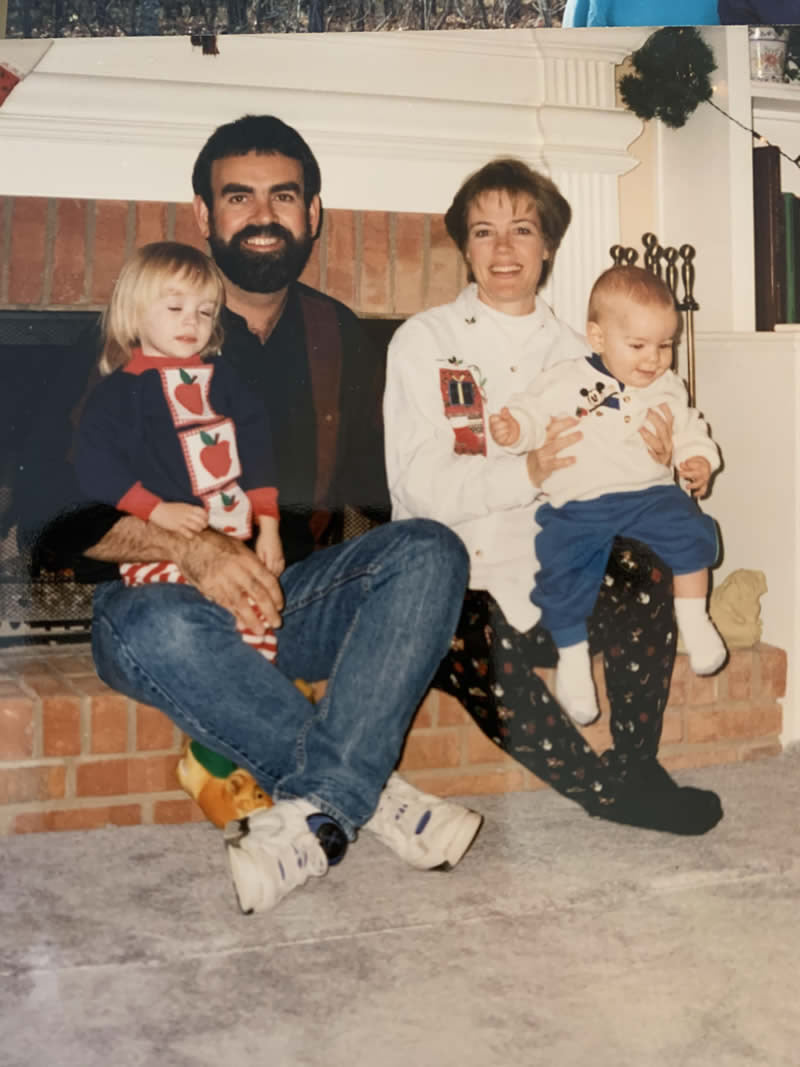 #1 – So here's the first one. This is our family right about the time we started Kingdom Magic, 25 years ago. Look how young we were, what confidence, we were ready for the world, well not Sarah, she was ready for bed.
---