Places We love to Eat in Key West Florida – Photo Blog
April 23, 2021
---
We love Key West! Here's the photo blog for a recent video we did highlighting some of our favorite places to eat in Key West. Here's the video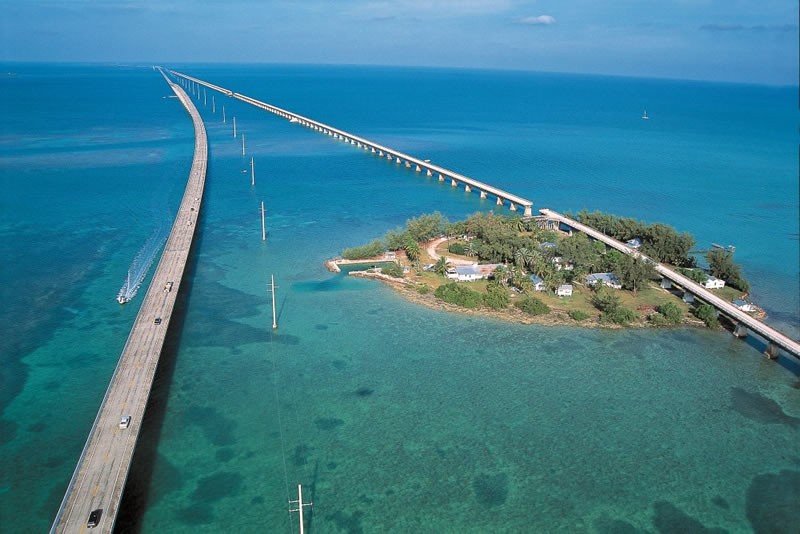 One of the highlights on the drive down is the seven-mile bridge.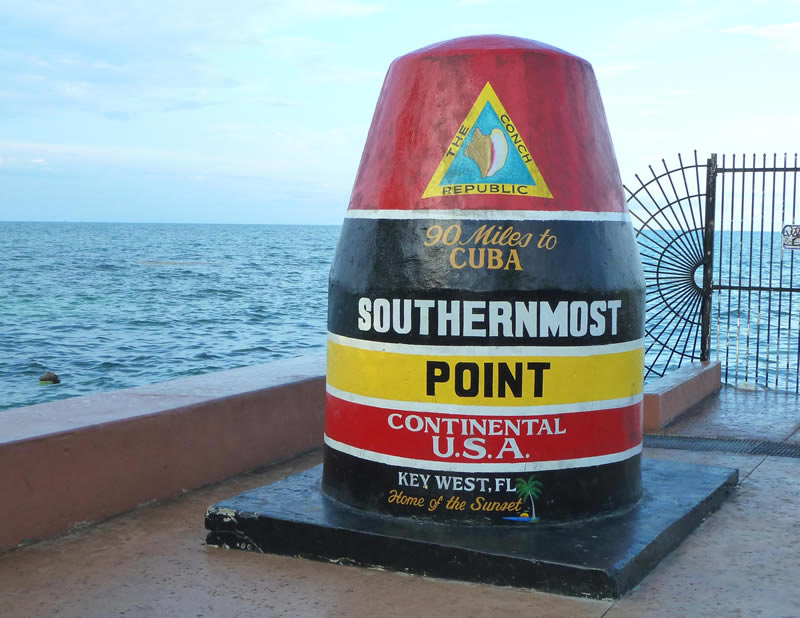 And speaking of highlights, you have to get a photo with one of the most recognizable icons of Key West.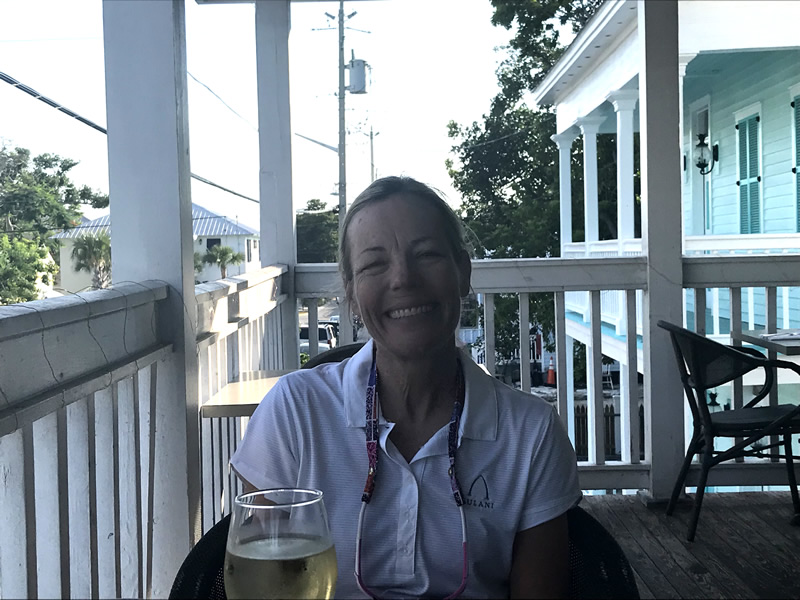 My wife Leslie at one of our favorite restaurants in Key West, Firefly.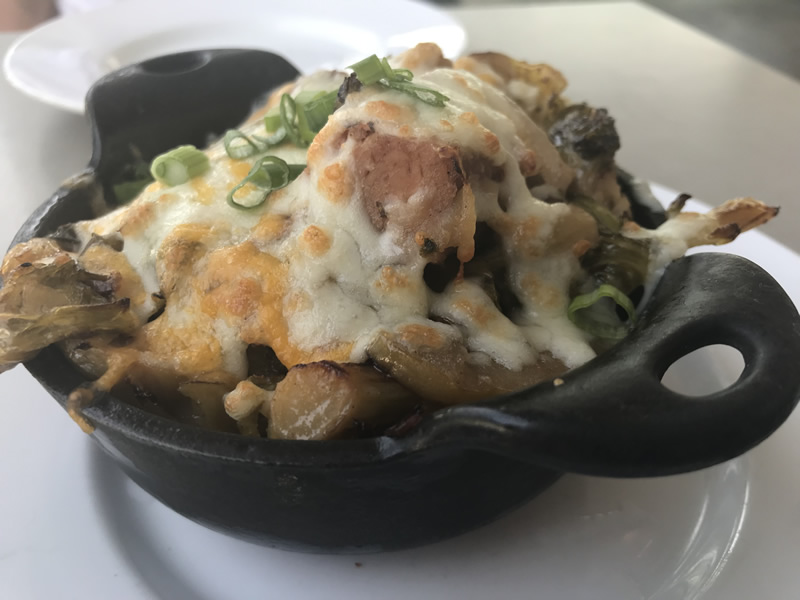 Appetizers at Firefly are always amazing!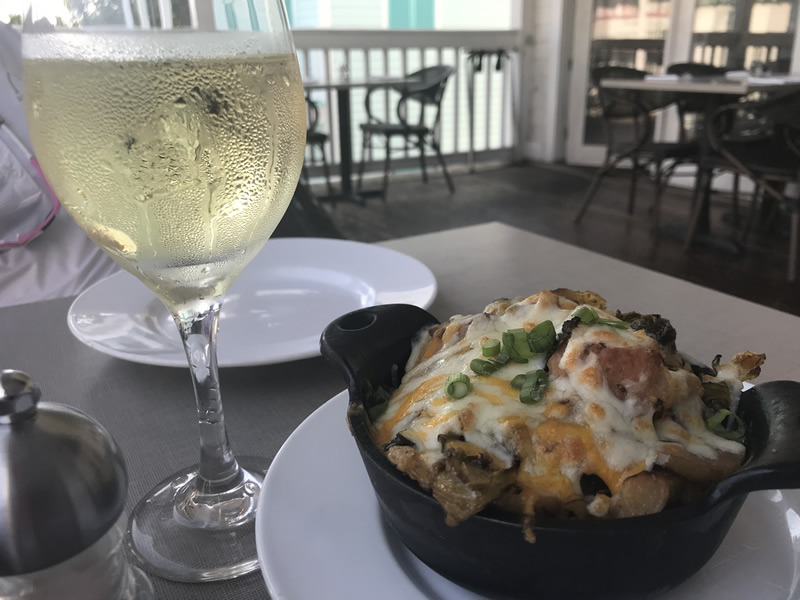 Paired with a great glass of wine on the porch, easy to see why it's a local favorite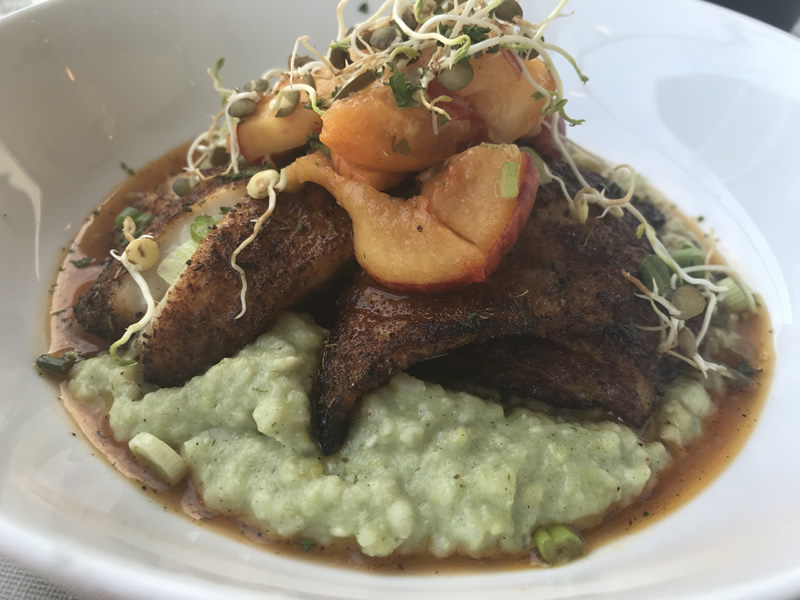 Fresh fish and other seasonal offerings combined with unique and imaginative presentations make Firefly a must-do every trip.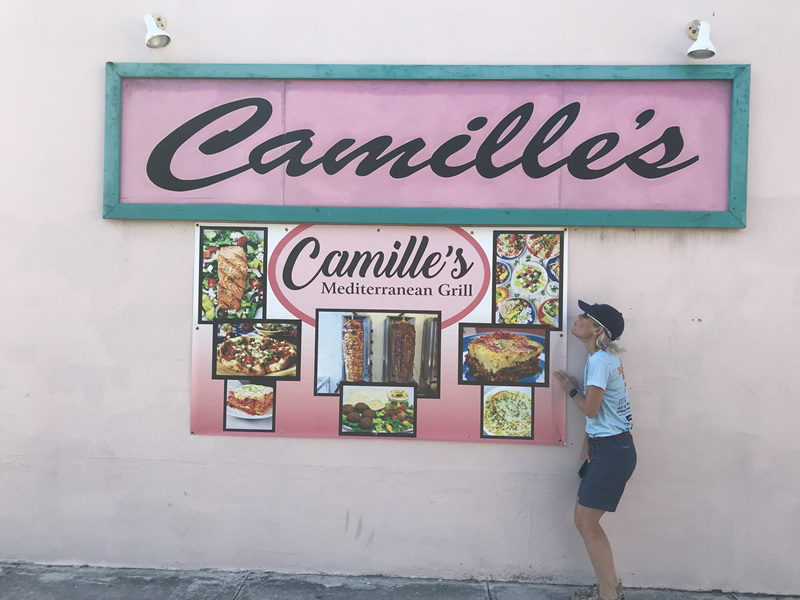 As you can see Camille's also made the list as a favorite, definitely on Leslie's list!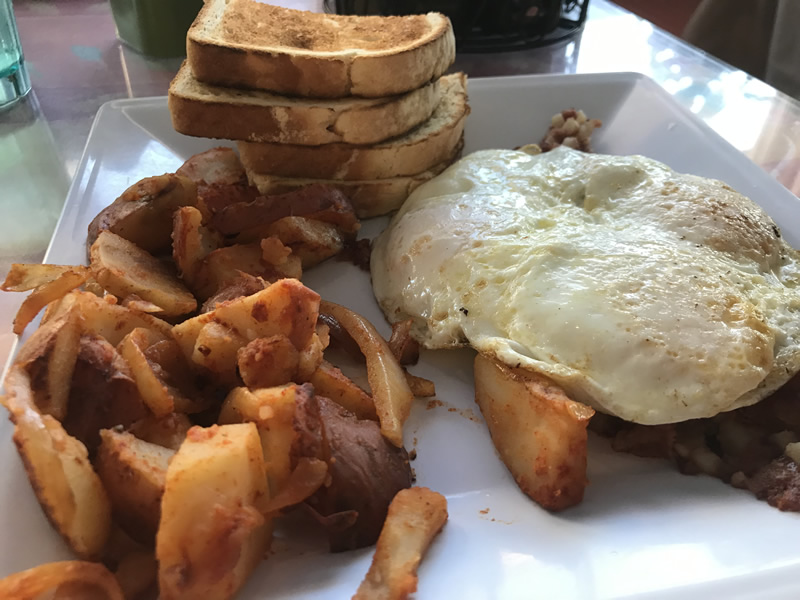 At Camille's you'll find great, hearty breakfasts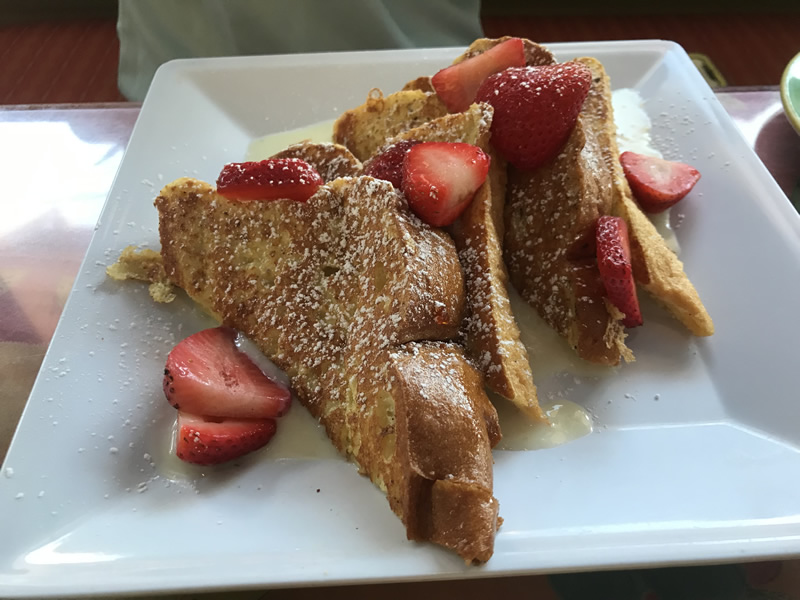 Try the French Toast, you'll love it!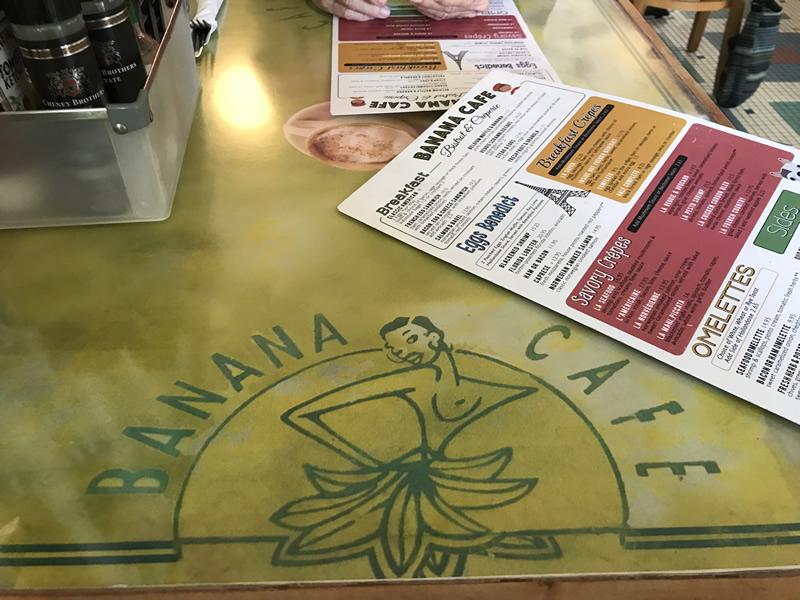 Banana Cafe was a new discovery on our last trip, we loved it, we'll definitely be back!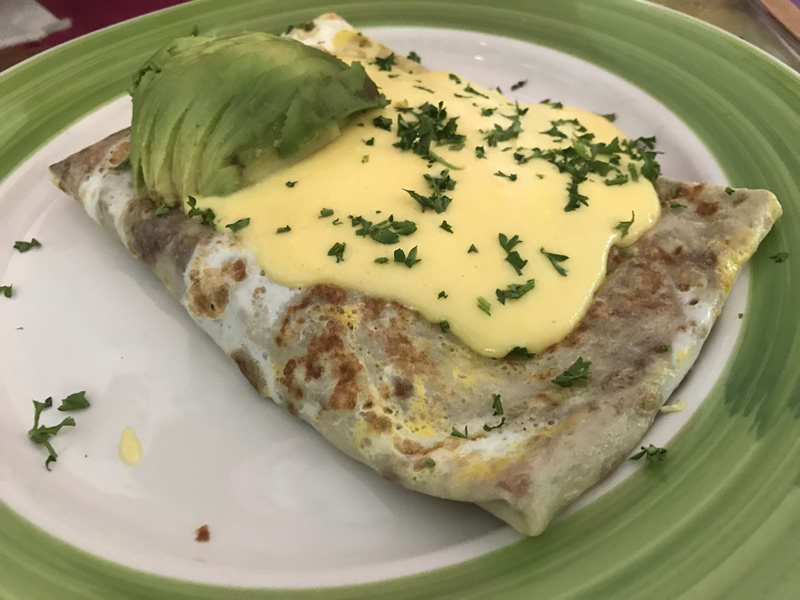 Leslie loved their crepes!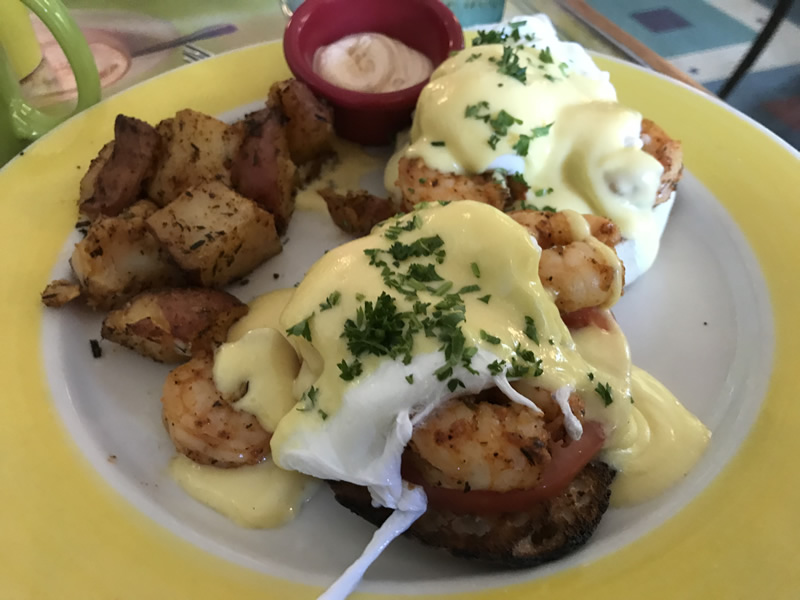 And I really enjoyed the Eggs Benedict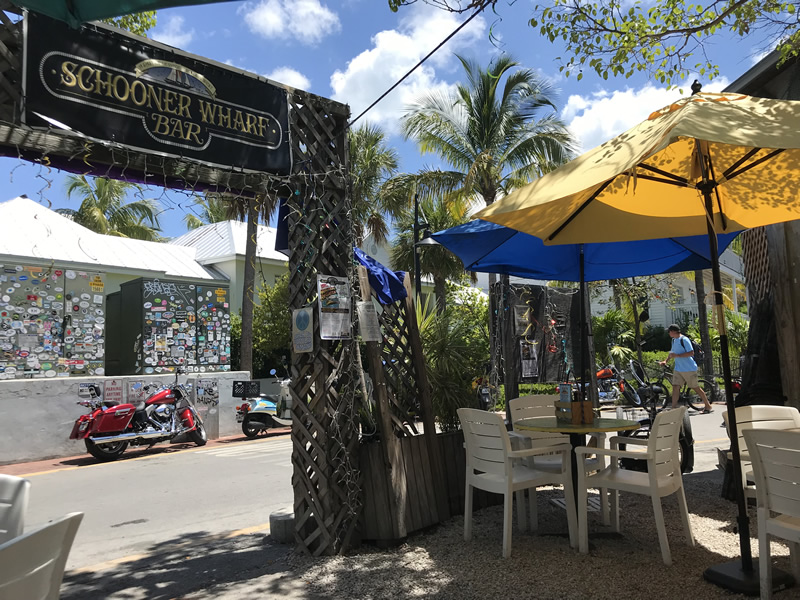 Speaking of local favorites, you've got to try Schooner Wharf Bar.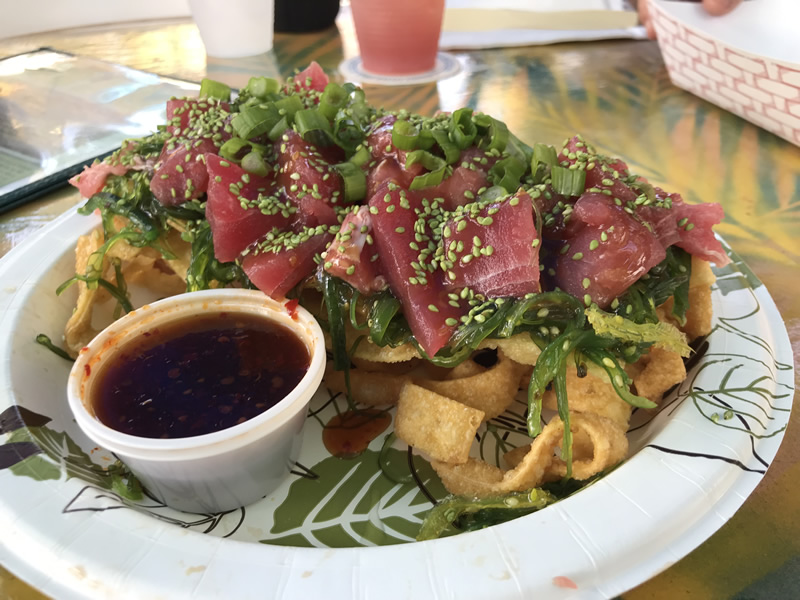 Schooner Wharf's Tuna Nachos are amazing!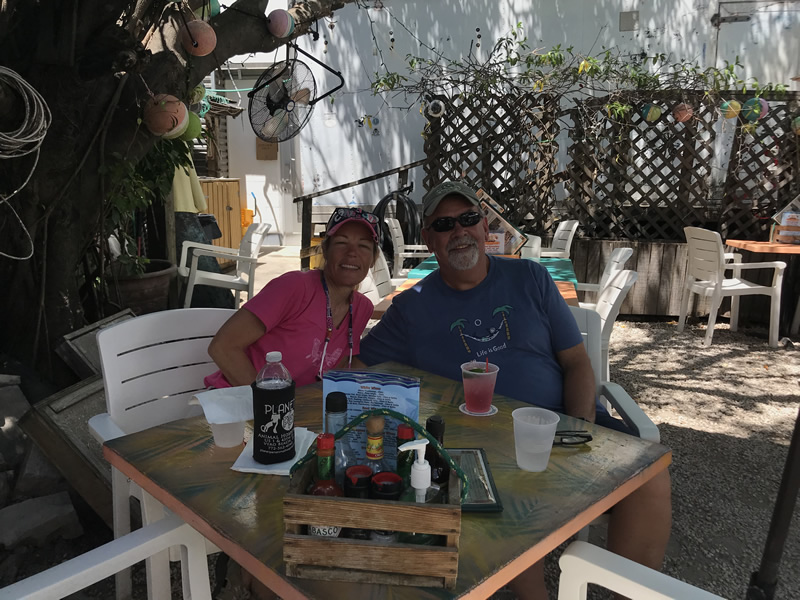 The location and live entertainment are pretty good to, defintely a must visit, every trip!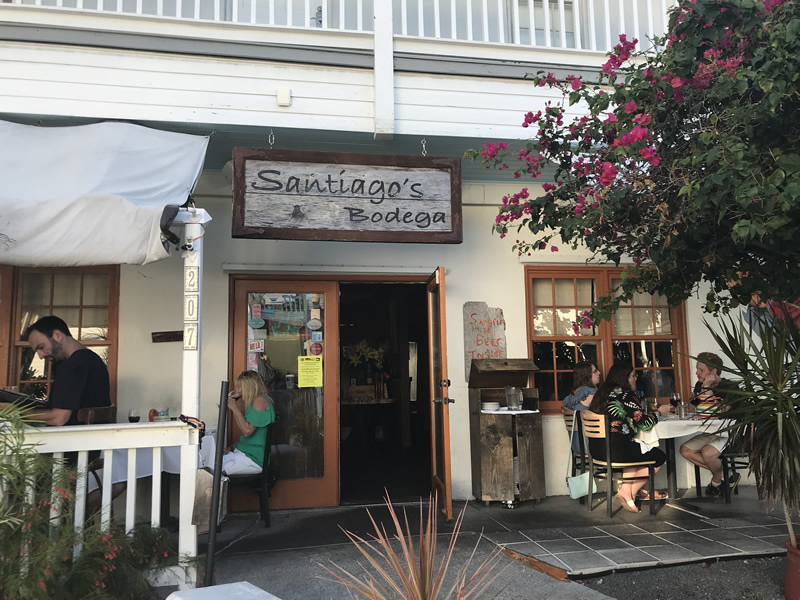 For dinner, we love Santiago's Bodega. Small plate Tapas make up the menu, the food is always great and it's always a good time there.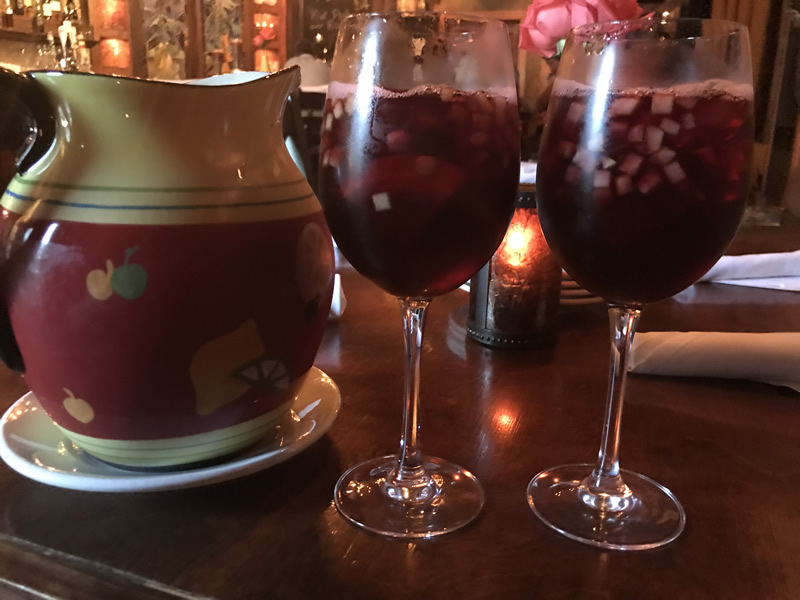 The  Sangria pairs well with most anything on the menu.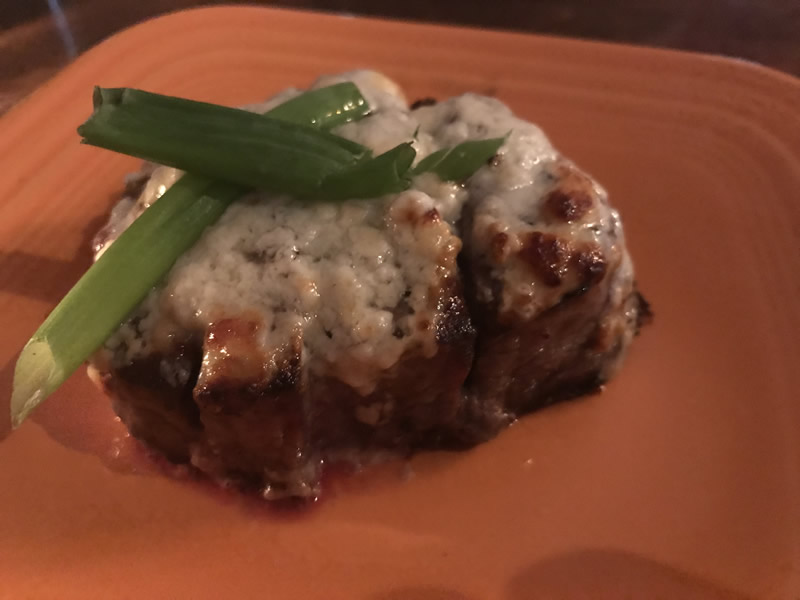 Small plate Beef Filet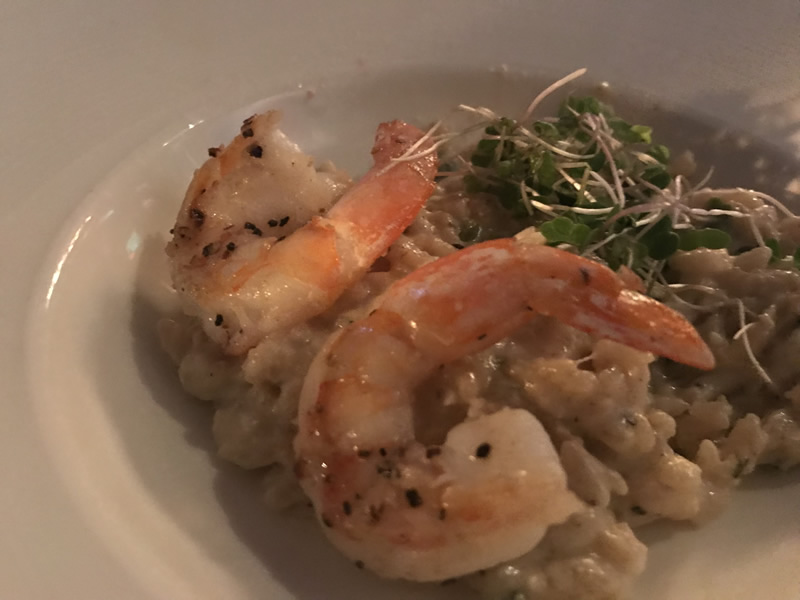 Shrimp and Grits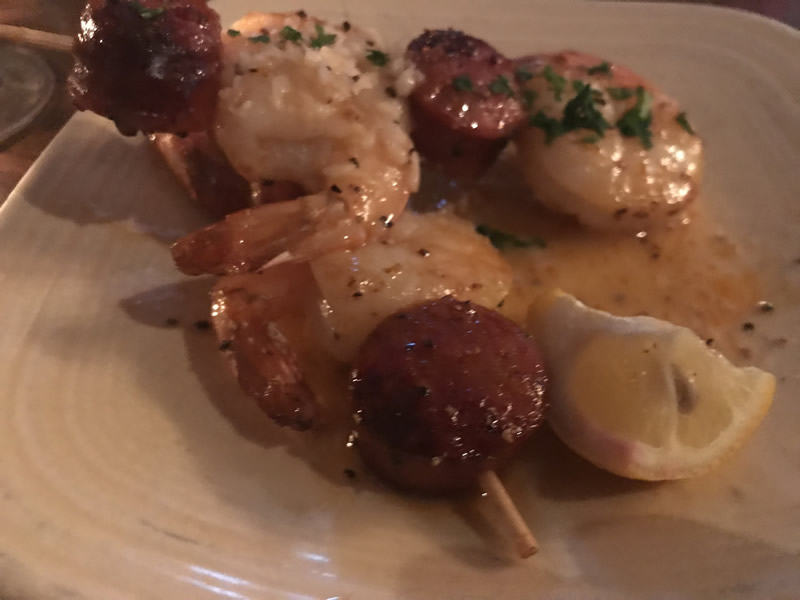 Shrimp and Sausage Skewers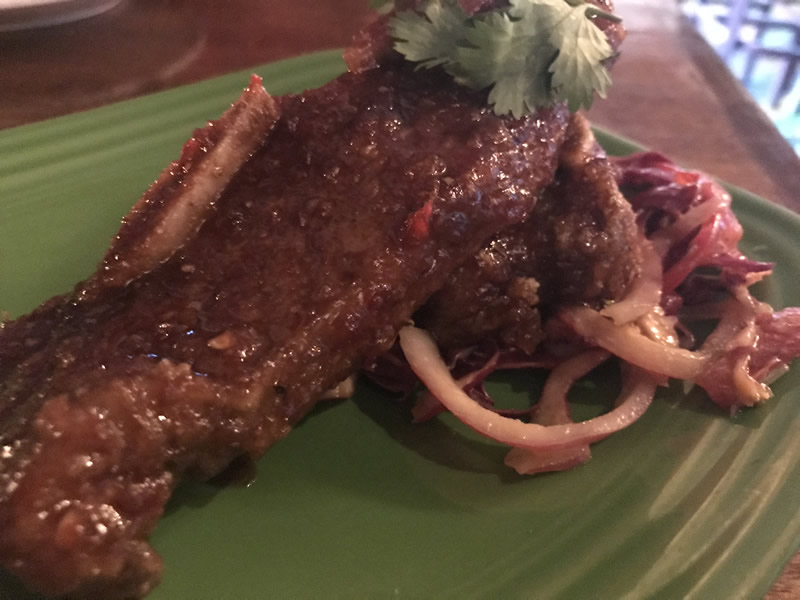 Beef Short Ribs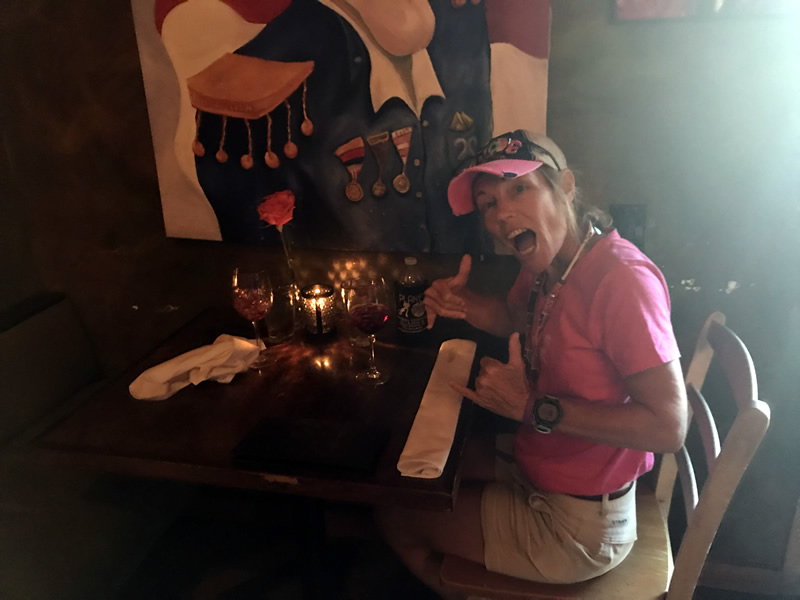 A funky Key West atmosphere, with great small plate food, definitely check out Santiago's Bodega.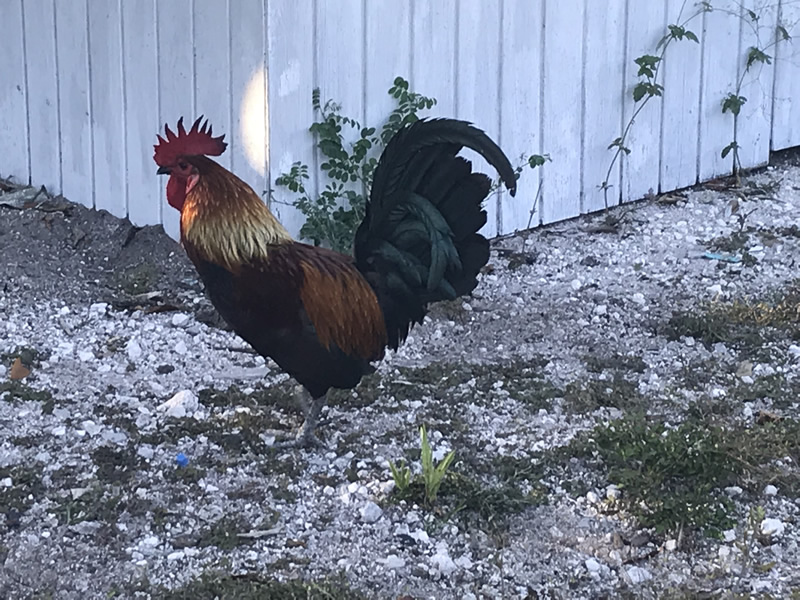 The Key West Roosters are famous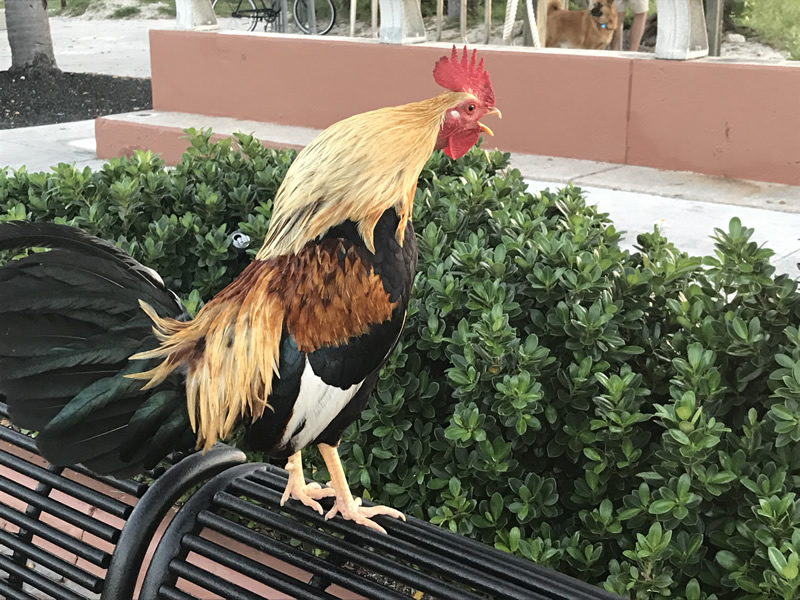 They make their presence known.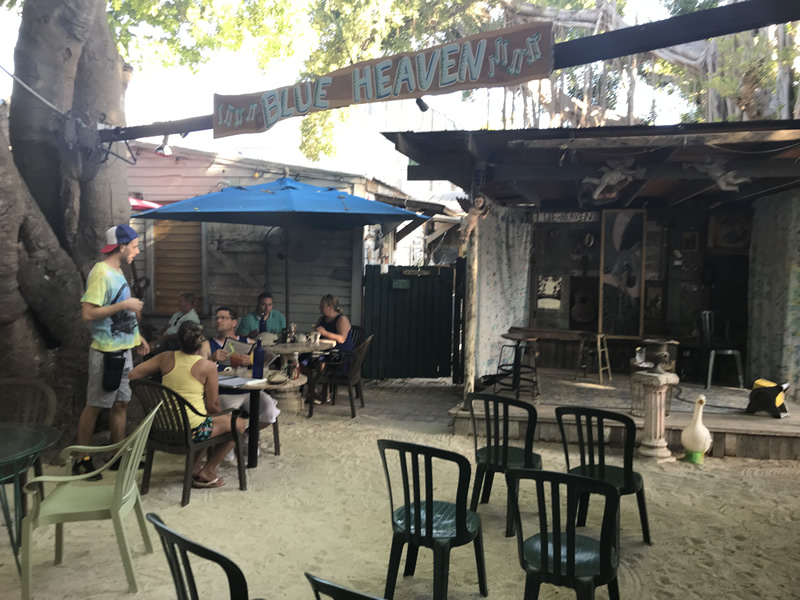 And to round out our list of favorite places, Blue Heaven. We love it for breakfast, but it's great anytime.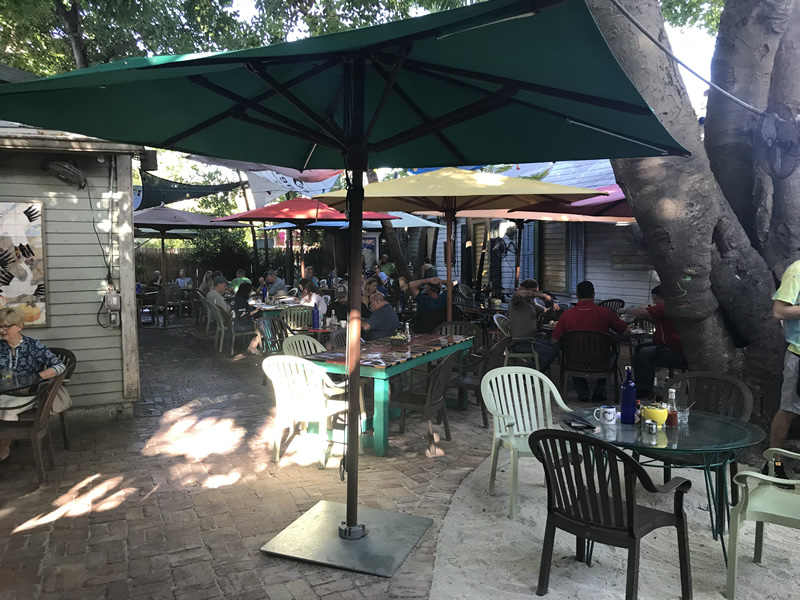 With it's canopied outdoor setting, this uniquely Key West restaurant is always on our list when we visit Key West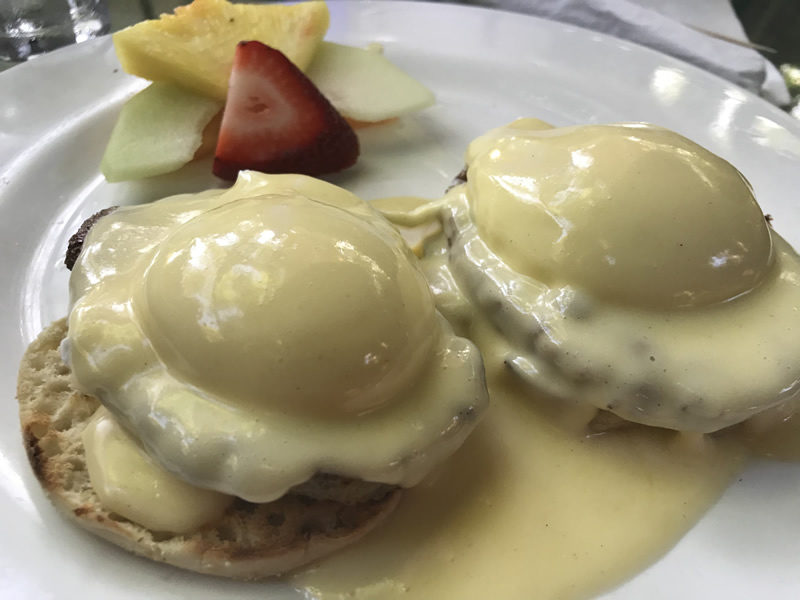 The Eggs Benedict are famous. Try the Sausage or the BLT (Bacon, Lobster and Tomatoe)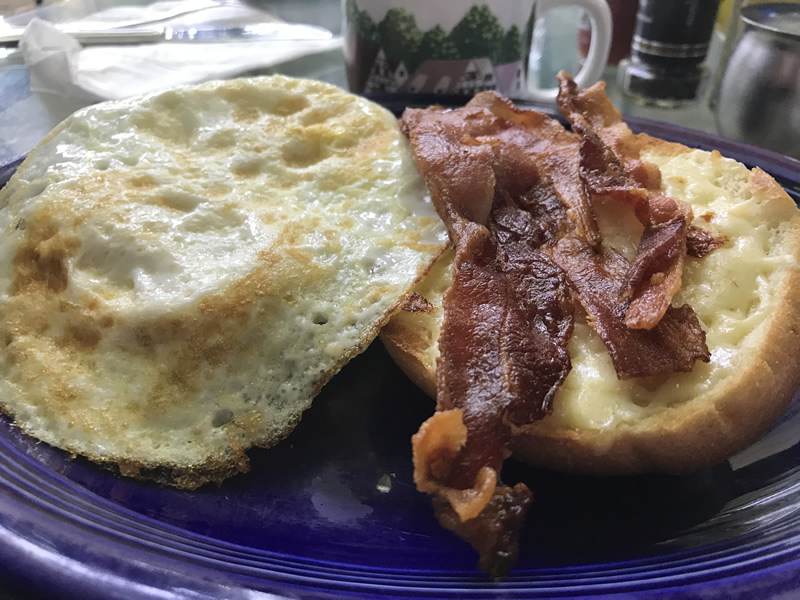 Bacon and Egg on a Brioche bun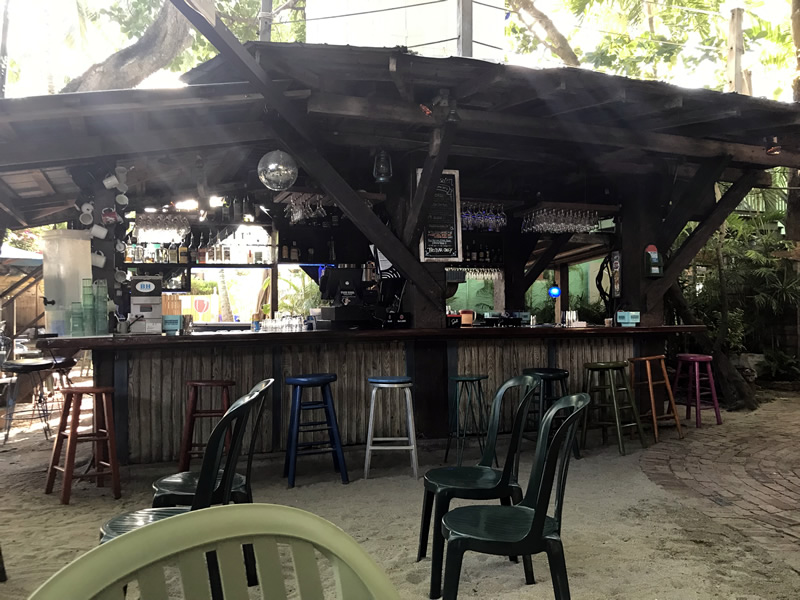 Outdoor Tiki bar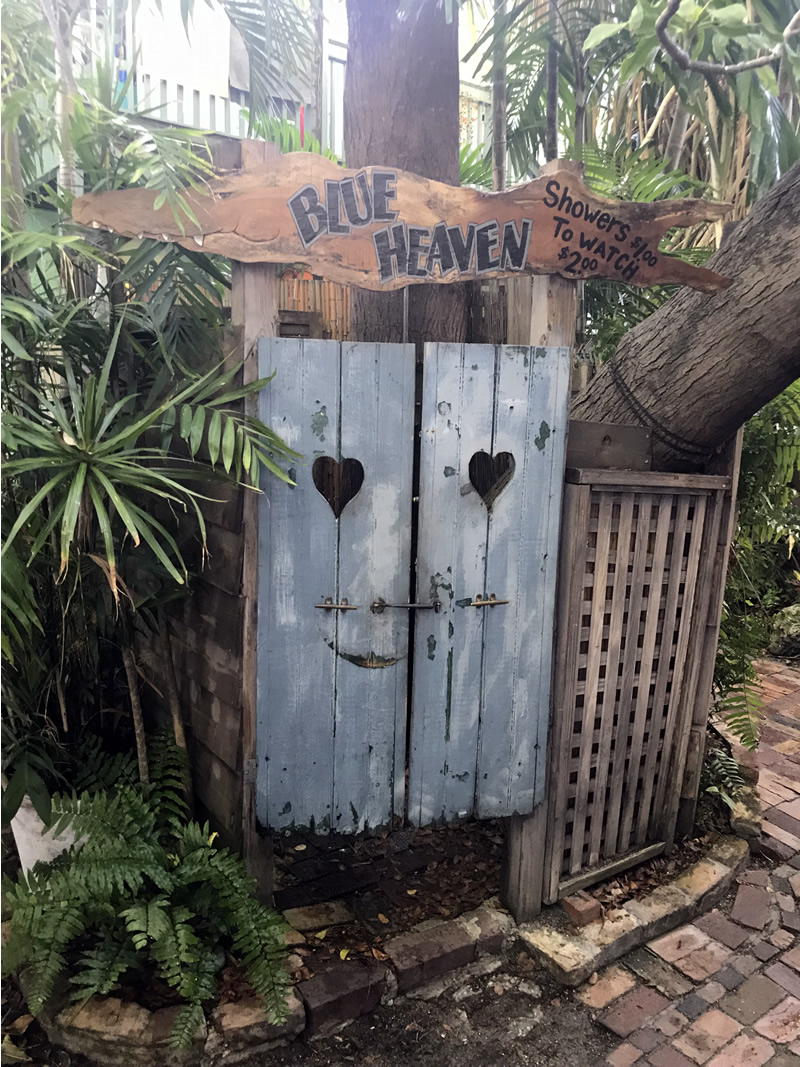 Blue Heaven is uniquely Key West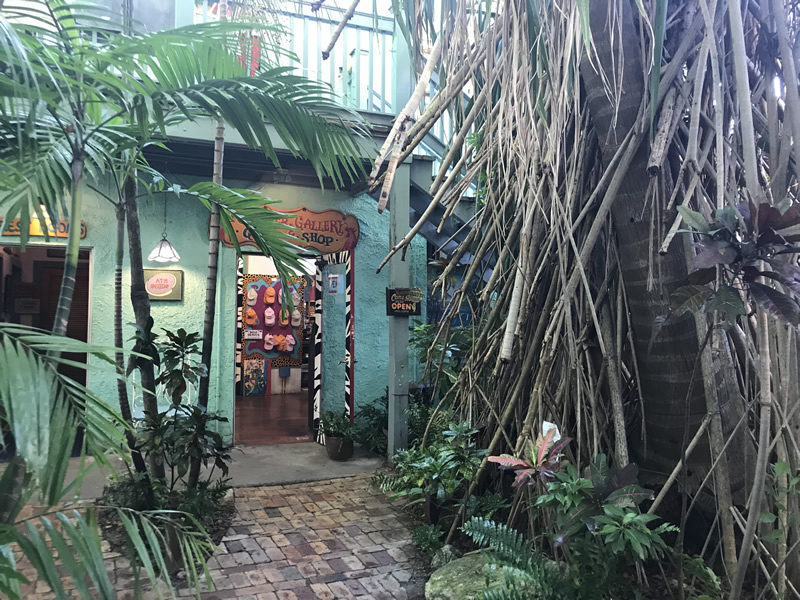 Be Well, Travel Safe!

---