Art Smiths Homecoming – Disney Springs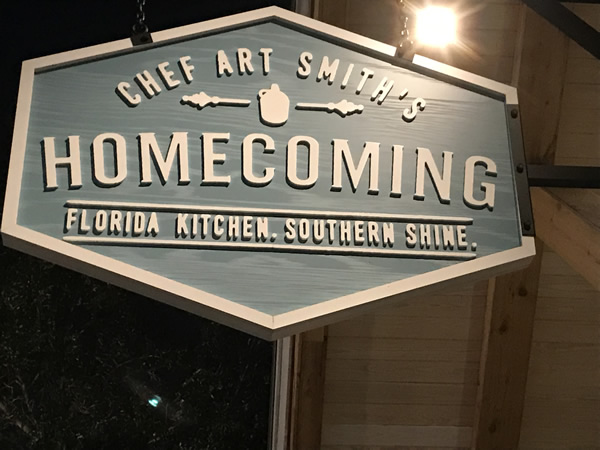 We've been, well I've been wanting to eat at this restaurant for awhile. Having grown up in the south, and having a mom who I consider one of the best southern cooks whose table I've ever had the joy of sitting dining at, I knew this restaurant had to be visited.
One of the newer locations in the renovated Disney Springs, it's located in the Town Center Section of Disney Springs, roughly behind STK Steakhouse.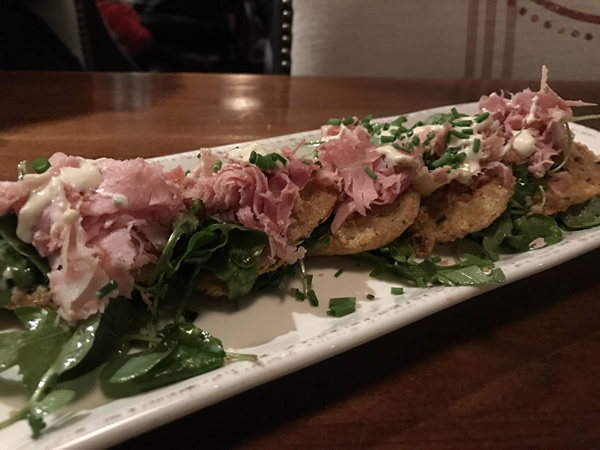 Bee Haven Bay Fried Green Tomatoes
Shaved ham, remoulade sauce, and dressed local greens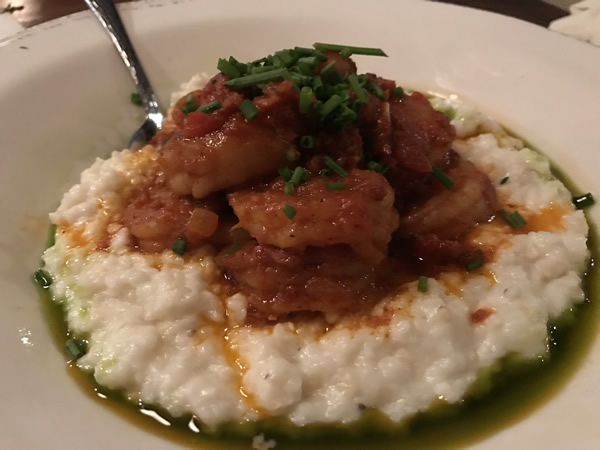 Shrimp & Grits
Pan-seared shrimp with Tasso ham gravy and served over creamy Bradley's grits
I was not planning on ordering the Shrimp & Grits, I had my heart set on the famous fried chicken or maybe fried catfish, c'mon, I told you I grew up on southern food. Our server Andy said this was hands down, the best thing on the menu, I was glad he did, besides Leslie got the chicken  😉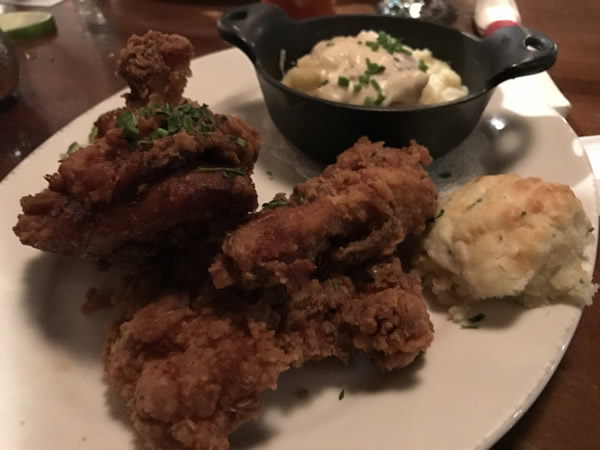 Art's Famous Fried Chicken
Buttermilk-brined for 24 hours then perfectly fried and garnished with our house-made hot sauce served with creamy mashed potatoes, cheddar drop biscuits, and love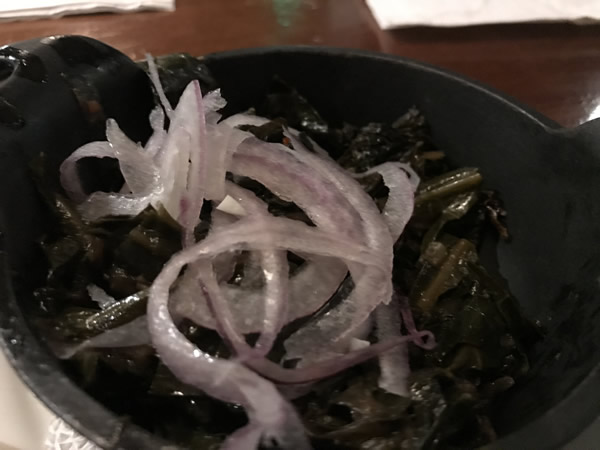 KC Greens: Braised Kale and Collards
I love collard greens, so we had to try a side of these  🙂  Andy warned us they had a pinch of sugar in them and we on the sweeter side, I didn't mind, they were great!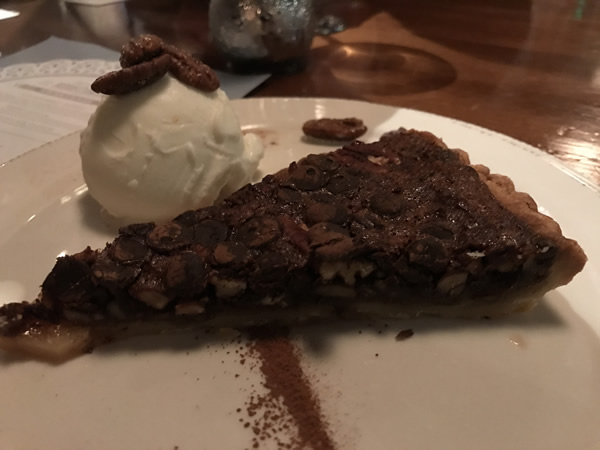 Hamilton County Chocolate Pecan Pie with Candied Pecans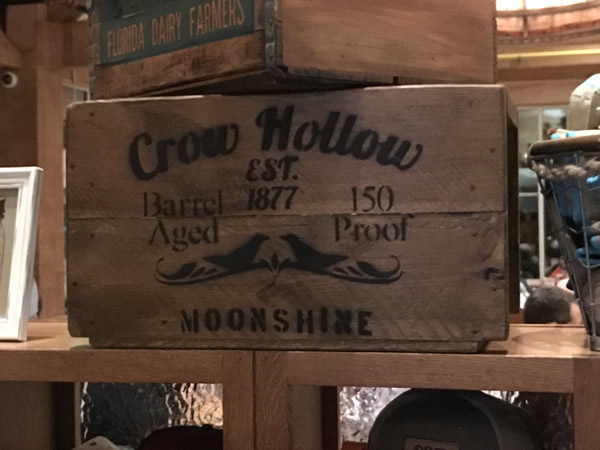 There are many nods around the restaurant to the down home "moonshining" days of the south.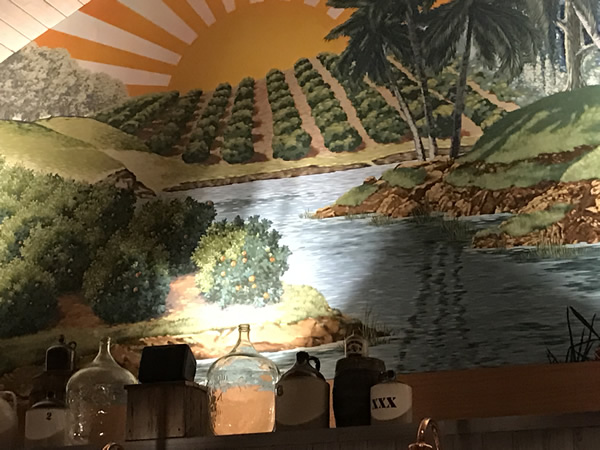 We enjoyed some adult libations during our trip, like the Moonshine Mash, Watermelon-infused moonshine, fresh watermelon, lime juice and simple syrup and the Basil Smash, Woodford Reserve Bourbon, sour mix, simple syrup and smashed basil leaves