Art Smith's Homecoming – Lunch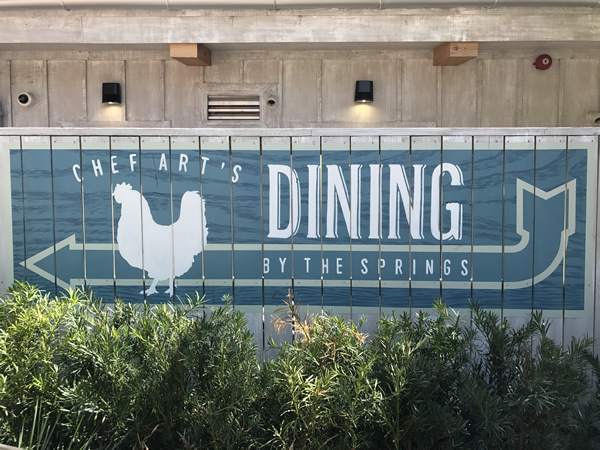 As I stated in our first post about our dinner visit to Art Smiths, having grown up in the south, and having a mom who I consider one of the best southern cooks whose table I've ever had the joy of sitting at dining at, I knew this restaurant had to be visited.
One of the newer locations in the renovated Disney Springs, it's located in the Town Center section of Disney Springs, roughly behind STK Steakhouse.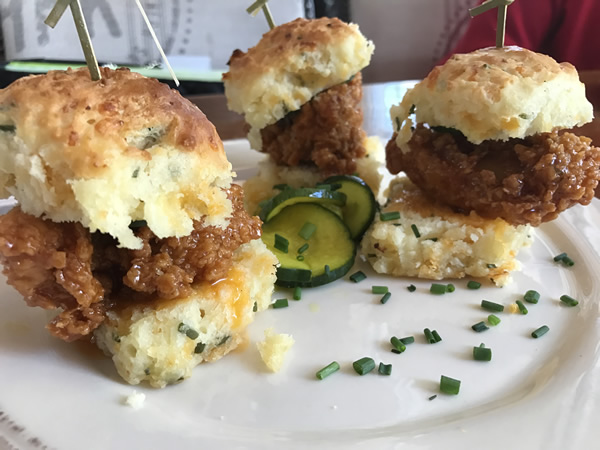 Thigh High Chicken Biscuits – Three biscuits topped with Chef Art's famous fried chicken thighs and bread and butter pickles. Drizzled with hot honey
This time we started out with the signature chicken & biscuit sliders, it was a mistake to have not had these the first time we were there, I see that now and won't make that mistake again  😉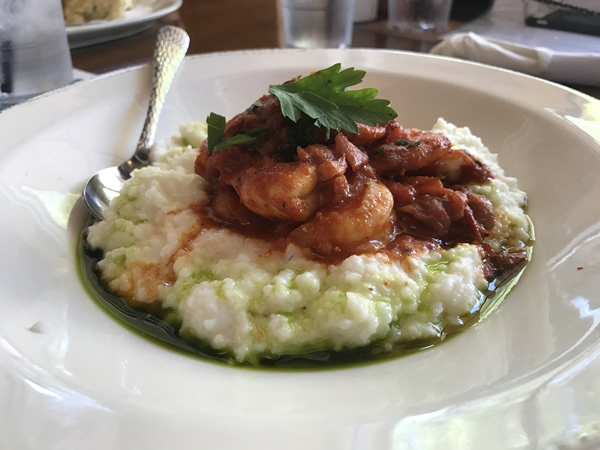 Shrimp & Grits – Pan-seared shrimp with tomato gravy and Tasso ham served over creamy Bradley's grits
We did have to go back for the shrimp and grits again though, yes, they were that good!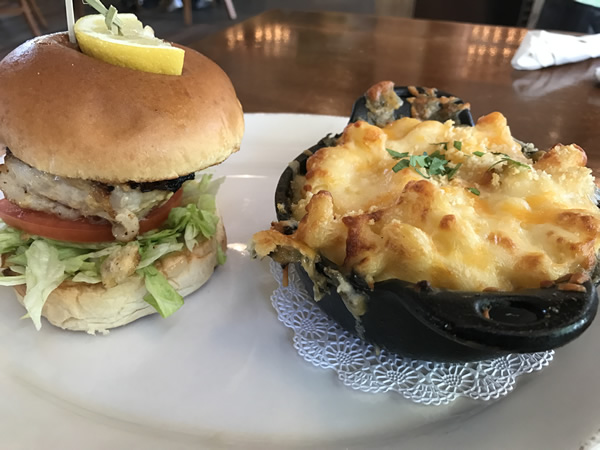 Big Fish Sandwich – Grilled fresh Florida fish of the day, hot sauce aïoli, iceberg lettuce and tomato served with house-made barbecue chips drizzled with icebox dressing with a side of Momma's Mac and Cheese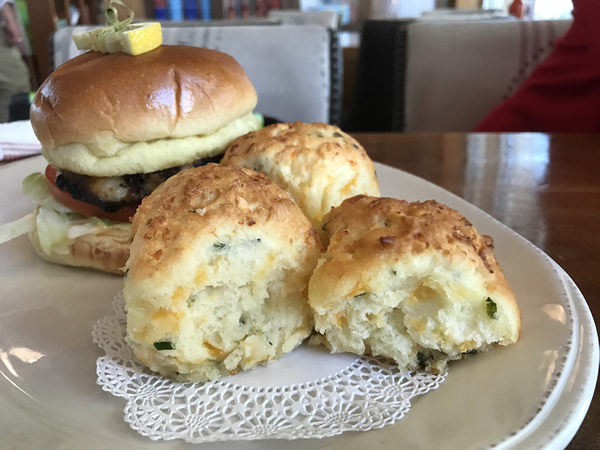 Big Fish Sandwich  – Same one as above except this time with a side of biscuits, just what every big fish sandwich needs  😉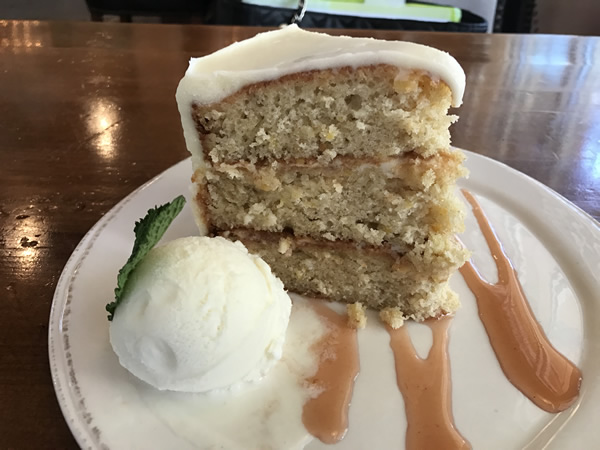 Hummingbird Cake – Chef Art actually puree's the fruit into the batter so it cooks up just right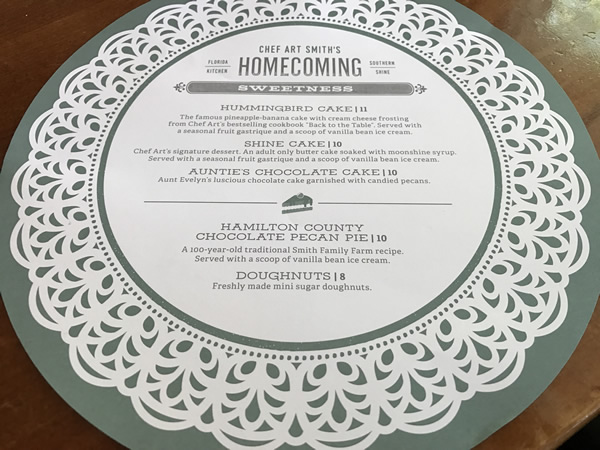 Dessert doily's, it's a southern thang!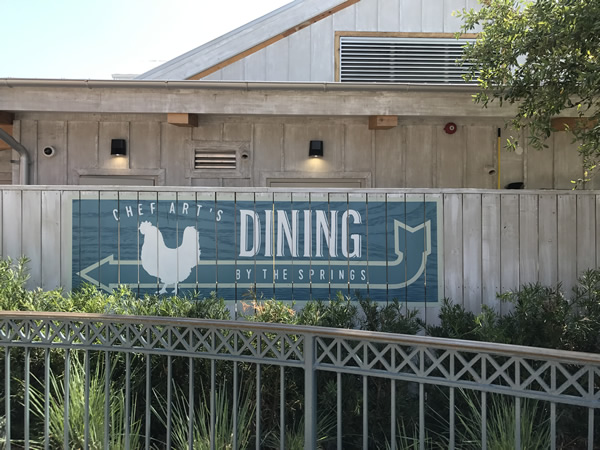 Check out Art Smith's the next time you're in Disney Springs, you won't be dissappointed!