Australia  Marketplace – Epcot's Food & Wine Festival
The Australia Marketplace is one that we look forward to every year. With the signature Grilled Lamb Chop with Mint Pesto and Potato Crunchies back this year, by popular demand I'm sure, we definitely we excited about trying out this booth.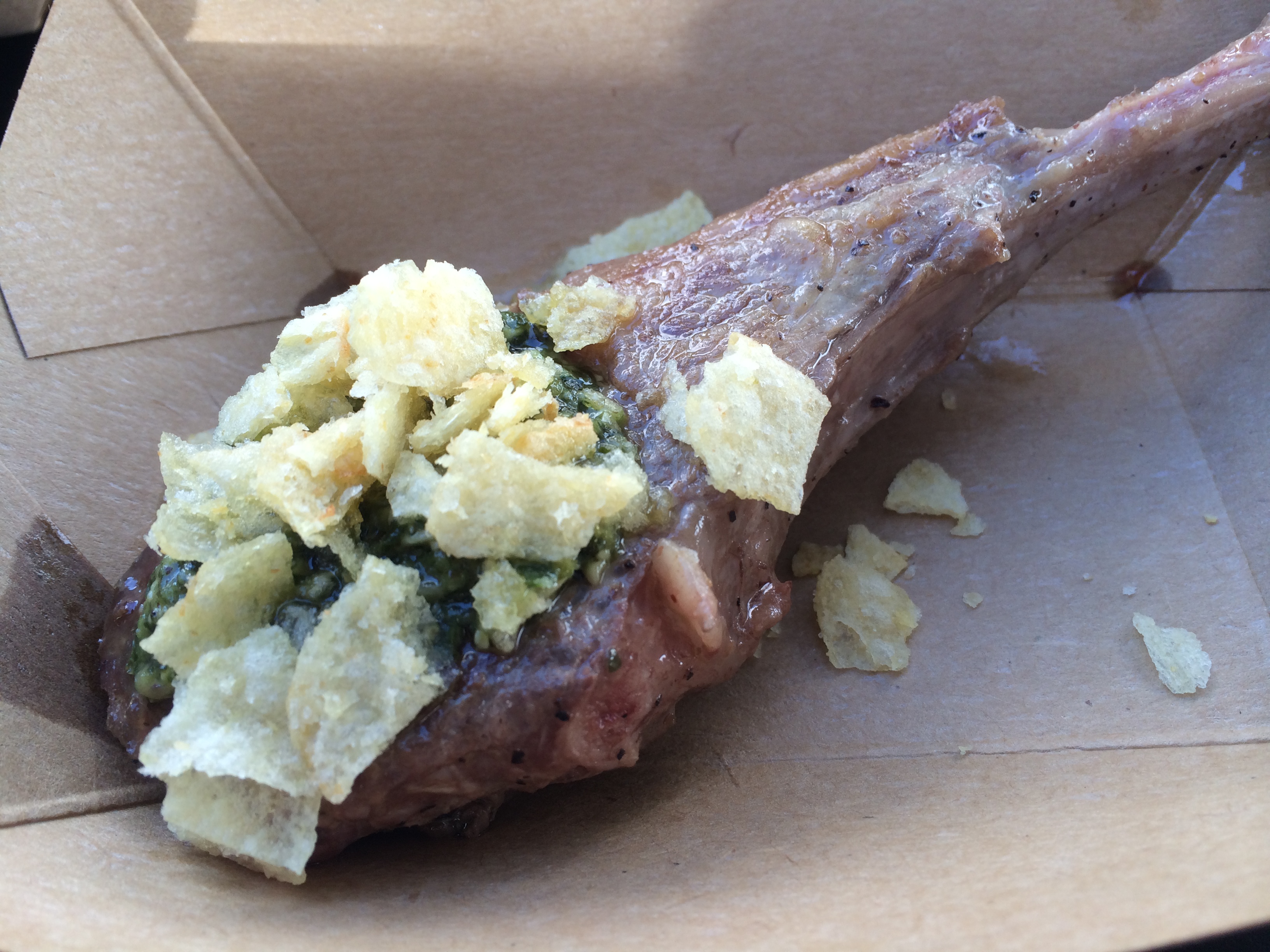 The lamb chop, or meat on a stick as we like to call it is one of our favorites every year. It's served with a mint pesto and topped with potato crunchies, (think potato chips) we are not quite sure how that made it into the recipe, weather it was just a "kitchen accident" one day, but however it happened, it worked out kind of well. The lamb "lollipop" is also the sommelier pairing for this marketplace with a Nine Stones Shiraz which was just delicious and complimented the really nicely.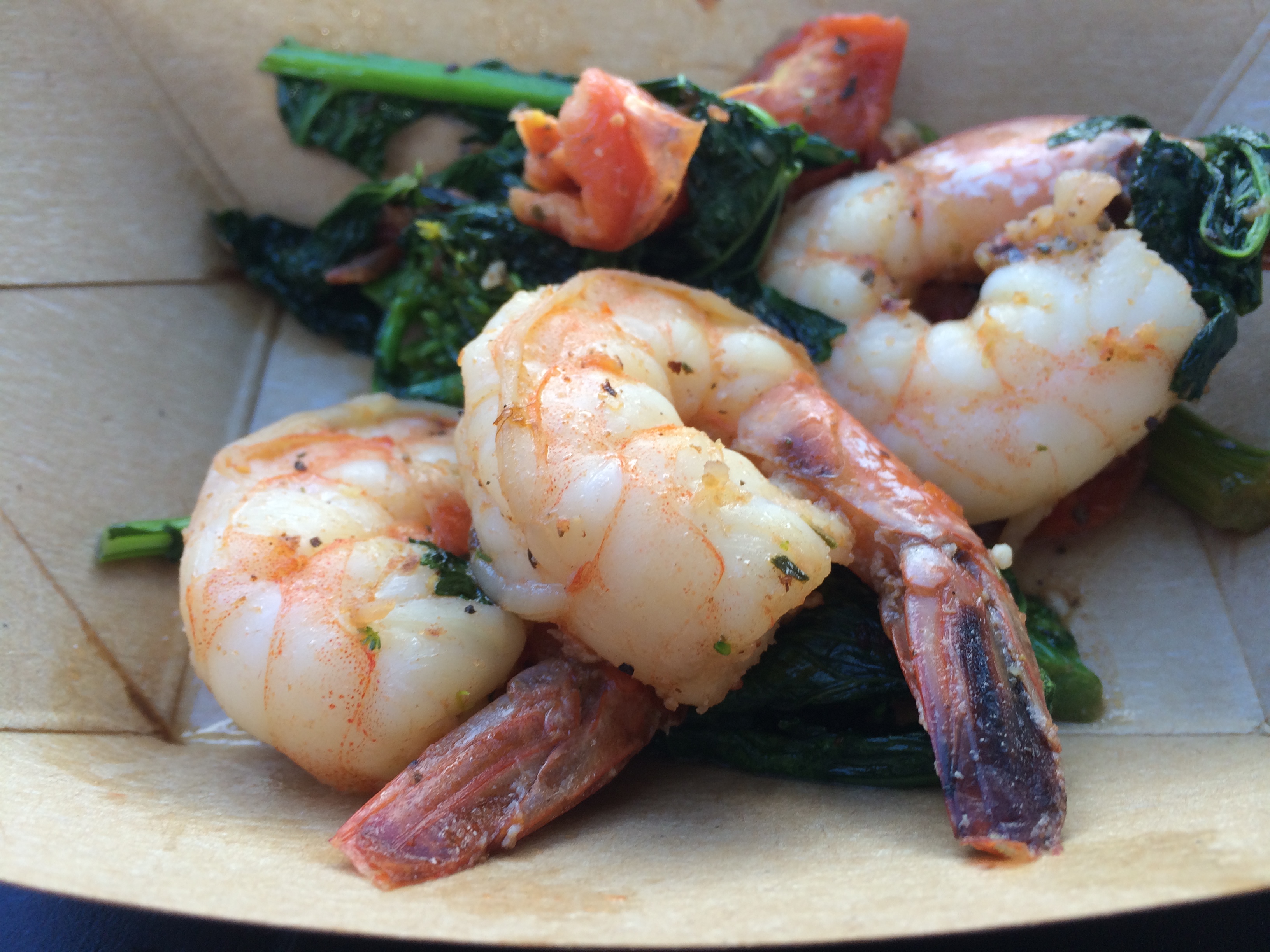 And what would a trip to Australia be without shrimp on the barbie. Actually it's a Garlic Shrimp with Roasted Tonatoes, Lemon Myrtle and Rapini. The rapini was quite good, had a bit of a kale taste, and a kind of a bit like brocolini. It went so well with the shrimp which was tasty and delicious, not overcooked or tough. I think I commented in the video that I could eat it all day, I really liked this. Australia was offering in addition to the Shiraz we tried with the lamb, a St. Kilda Chardonnay which would have probably gone nicely with the shrimp, but we chose another white, a Chateau Tanuda Grand Barossa Dry Riesling. I got this mostly to go with the dessert we were having from Australia, but it did go along well with the shrimp. The bit of sweetness and dryness of the Riesling complimented the flavor of the shrimp nicely, and as I said, I could have eaten that all day.
But, we did have a dessert to get to. We had the Pavlova, a Crispy Meringue Shell with Fresh Berries and Vanilla Custard. While not every marketplace has desserts, we tried to have them when they were offered. The meringue was a little crunchy and the vanilla custard was sweet and creamy. The berries, strawberries, raspberries and blueberries were nice and flavorful and all together it made a tasty treat, particularly with the Riesling we chose.
As I said, Australia is a marketplace we look forward to every year, and this year it definitely did not disappoint. High marks for the lamb, and did I say I liked the shrimp? Oh yeah, I could have eaten it all day!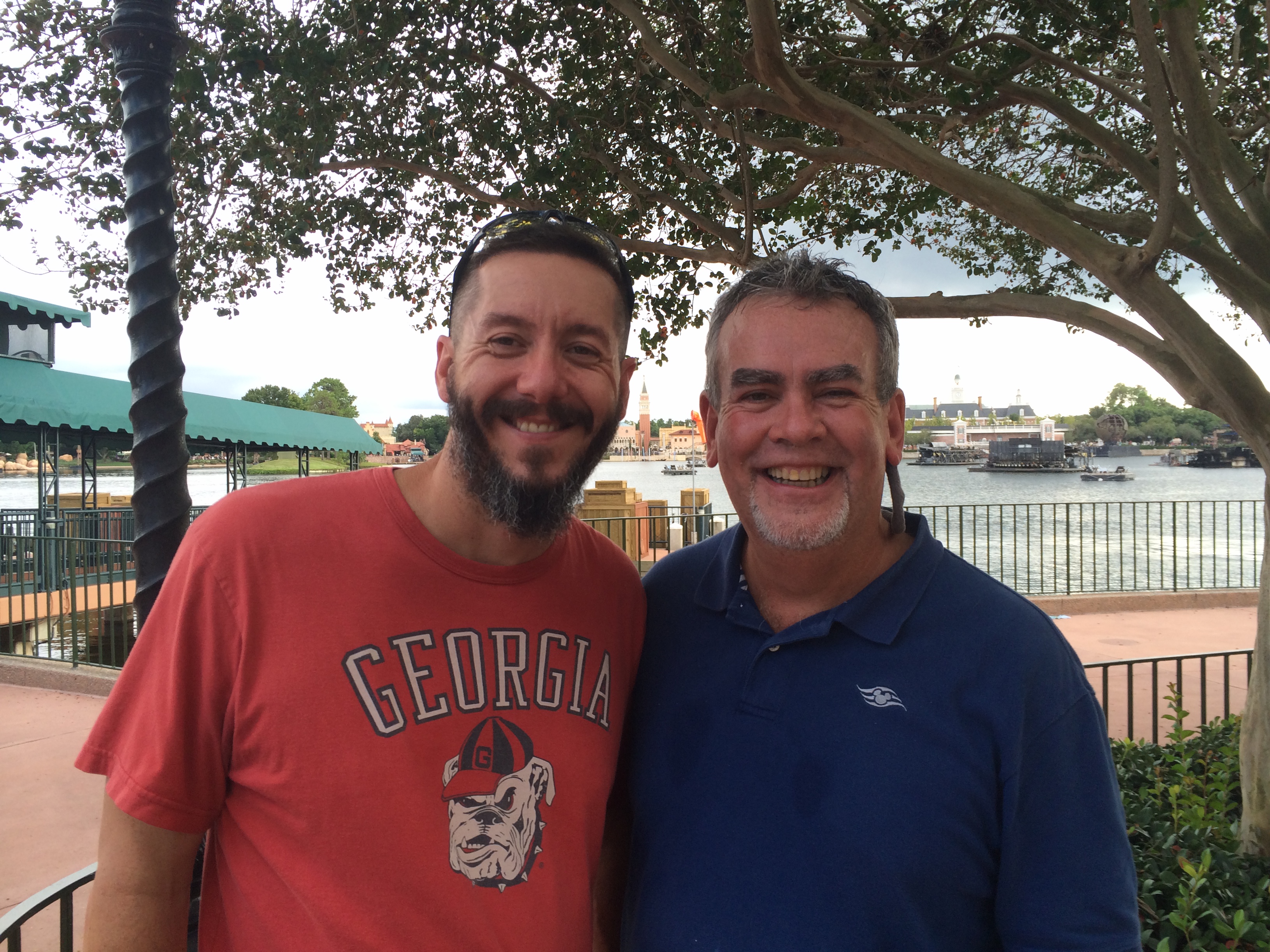 Thanks again to my friend Marc for helping me out with this booth. He and I covered the first five booths walking clockwise around the promenade starting with Terra and ending in Mexico. You can see our video on Australia and the other four Marc and I tried on the TwR video that we posted on Friday October 3rd, it's the fourth segment in.
Hope to see you around World Showcase, Cheers!