China Marketplace – Day 14 of Epcot's Food & Wine Festival 2016
Episode 414 – October 14, 2016
Today we are at the China marketplace. This marketplace features a Roasted Duck, Spicy Chicken and Black Pepper Shrimp. My good friendMarc Bigbie joins me to tell you all about the offerings from this marketplace located near the Mexico pavilion at Epcot.
The China marketplace is located in World Showcase near the China pavilion at Epcot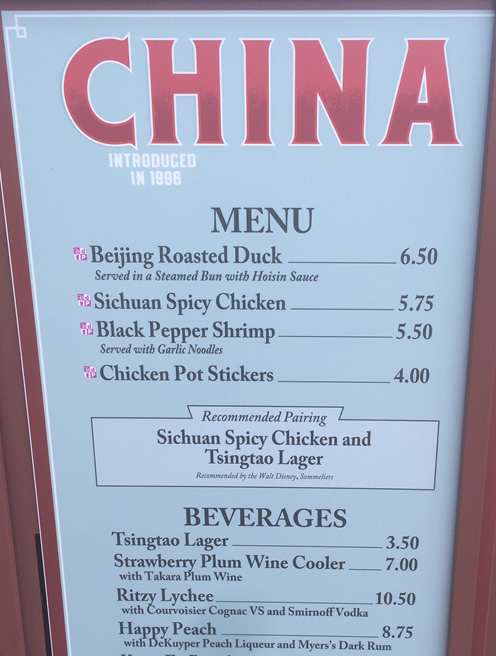 The China Marketplace is offering:
Food
Beijing Roasted Duck in a Steamed Bun with Hoisin Sauce
Sichuan Spicy Chicken
Black Pepper Shrimp with Garlic Noodles
Chicken Pot Stickers
Beverage
Tsingtao Lager
Strawberry Plum Wine Cooler with Takara Plum Wine
Ritzy Lychee with Courvoisier Cognac VS and Smirnoff Vodka
Happy Peach with Dekuyper Peach Liquer and Myer's Dark Rum
Kung Fu Punch with Smirnoff Vodka and Bols Triple Sec
Mango Bubble Tea with Assam Black Tea and Milk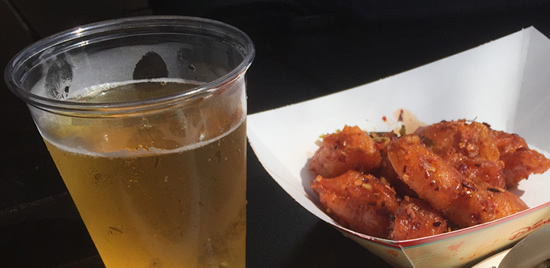 The recommended pairing of the China Marketplace is the Sichuan Spicy Chicken and the  Tsingtao Lager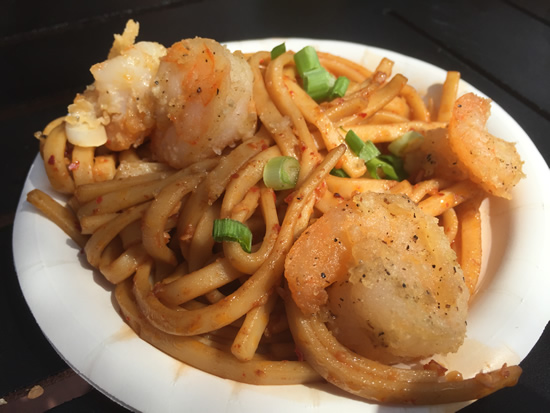 Black Pepper Shrimp with Garlic Noodles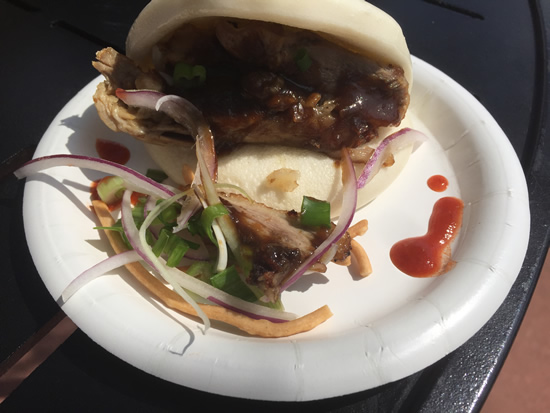 Beijing Roasted Duck in a Steamed Bun with Hoisin Sauce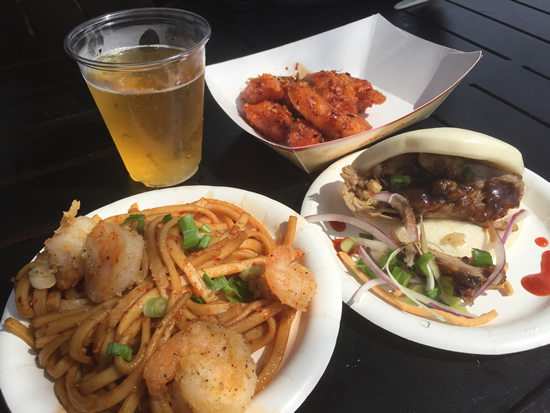 Playing at Eat to the Beat Concert Series on October 14, 2016 – Tiffany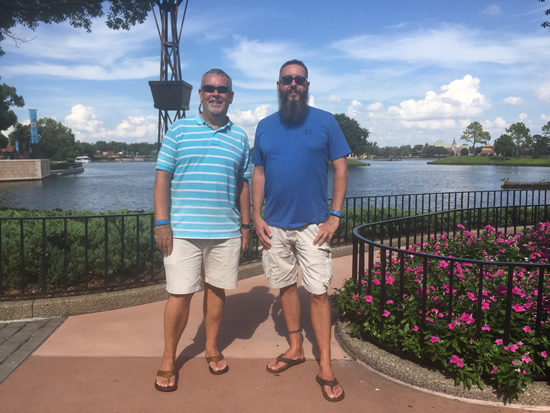 Travel with Rick's guest host for this marketplace – Marc Bigbie – @mb168
Here's our video of the China marketplace:
Each day in October we'll be bringing you videos from the marketplaces around World Showcase at Epcots International Food & Wine festival! We are visiting every marketplace and I have friends stopping by to tell you about the wonderful offerings from these marketplaces around the world, don't miss a day!