Craft Beers – Day 1 of Epcot's Food & Wine Festival 2016
Episode 401 – October 1, 2016
Today we are at Craft Beers. Since I'm not really a beer drinker, I brought in some experts to help me out. Amanda Tinney and my wife Leslie stopped by to tell you all about the beers and the great food they have at this market place in the Odyssey at Epcot.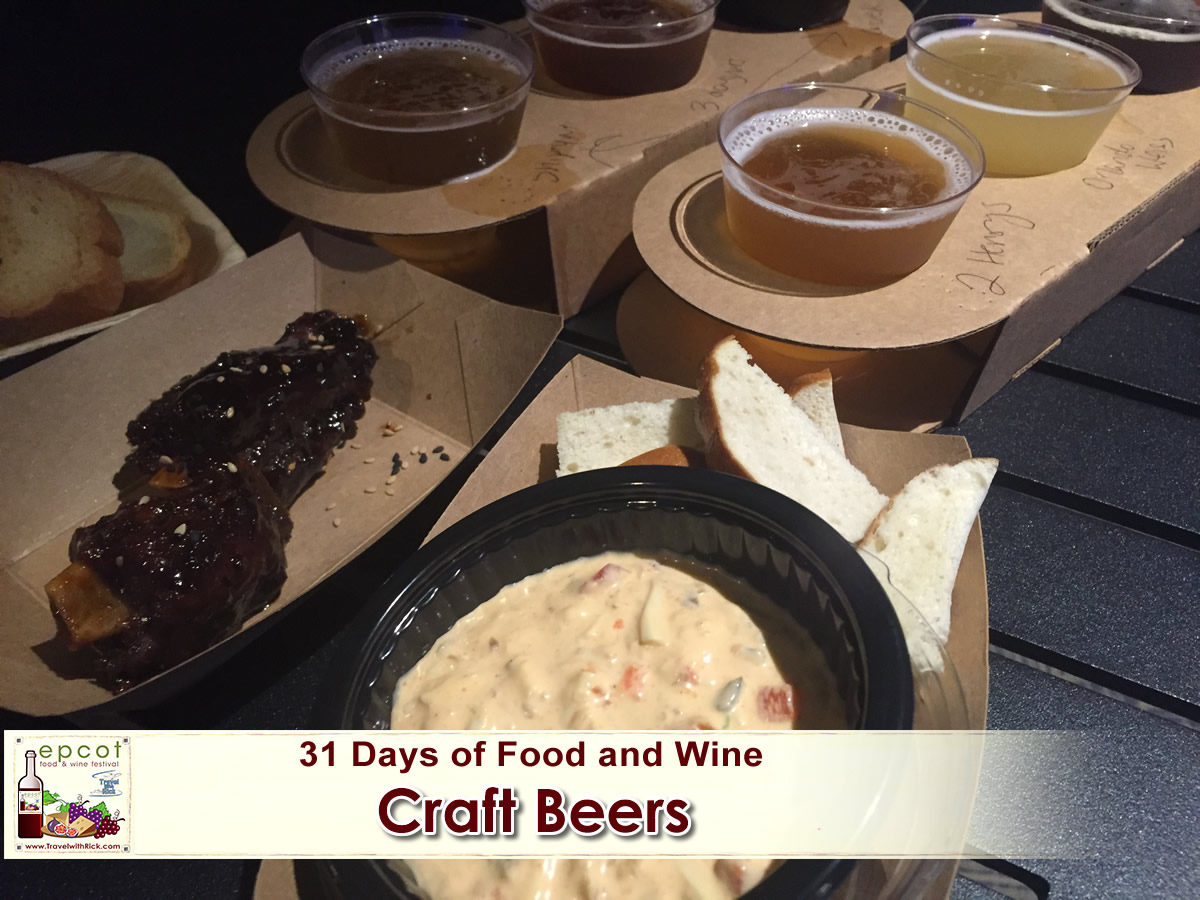 The Craft Beers marketplace is located in the Odyssey Center in Epcot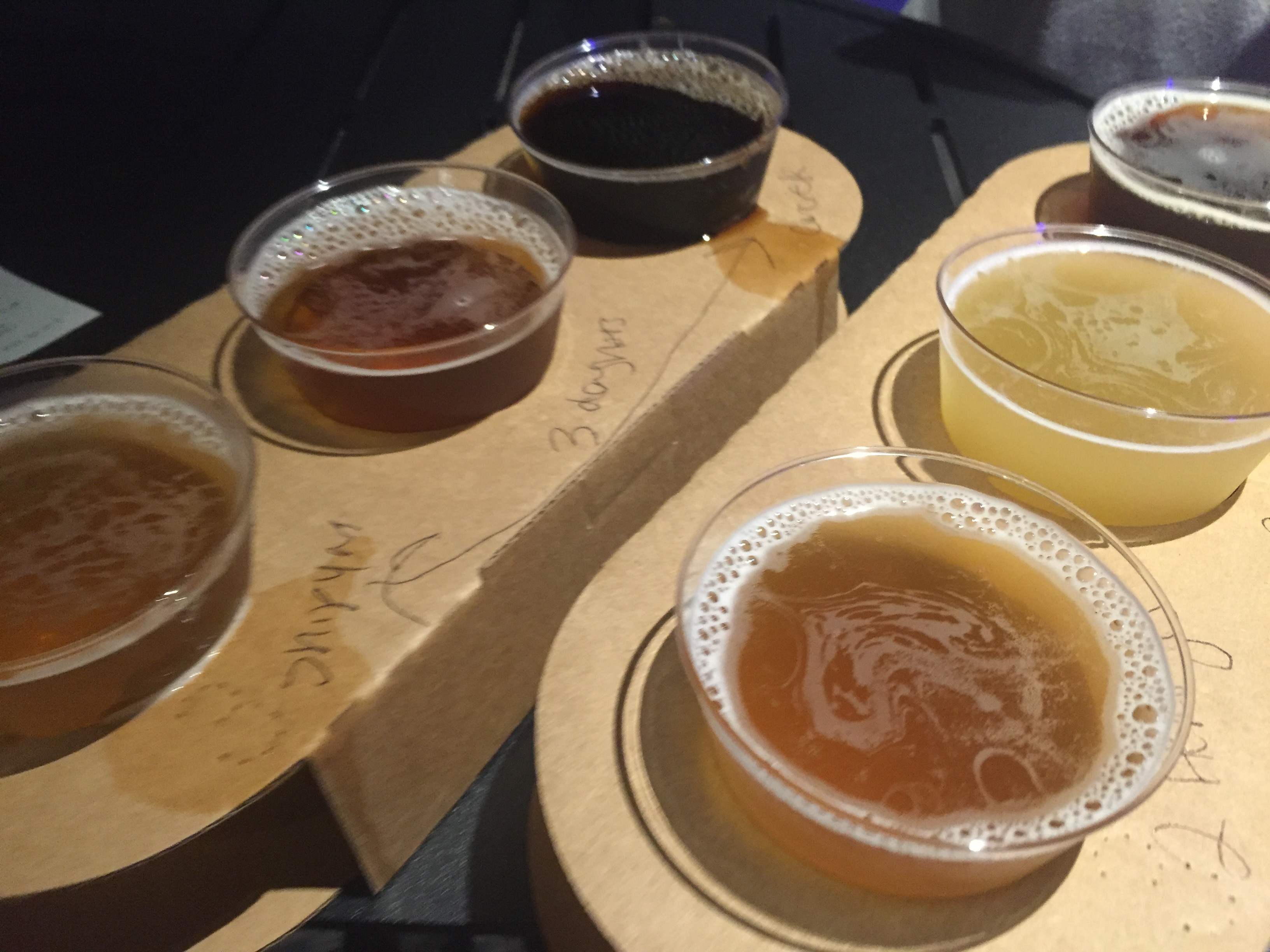 This year Craft Beers is offering 2 flights of beer made up of 3 beers each:
Orlando Brewing Orlando Weiss, Orlando FL
Florida Brewing Company Passport 20 Belgium Style Tripel Ale, Cape Canaveral FL
Two Henrys Blueberry Vanilla American Wheat Ale, Plant City, FL
Concrete Beach Stiltsville Pilsner, Miami, FL
3 Daughters Bimini Twist IPA, St. Petersburg, FL
Shipyard Midnight Snack Milk Stout, Clearwater, FL
For Food offerings this year, there are three: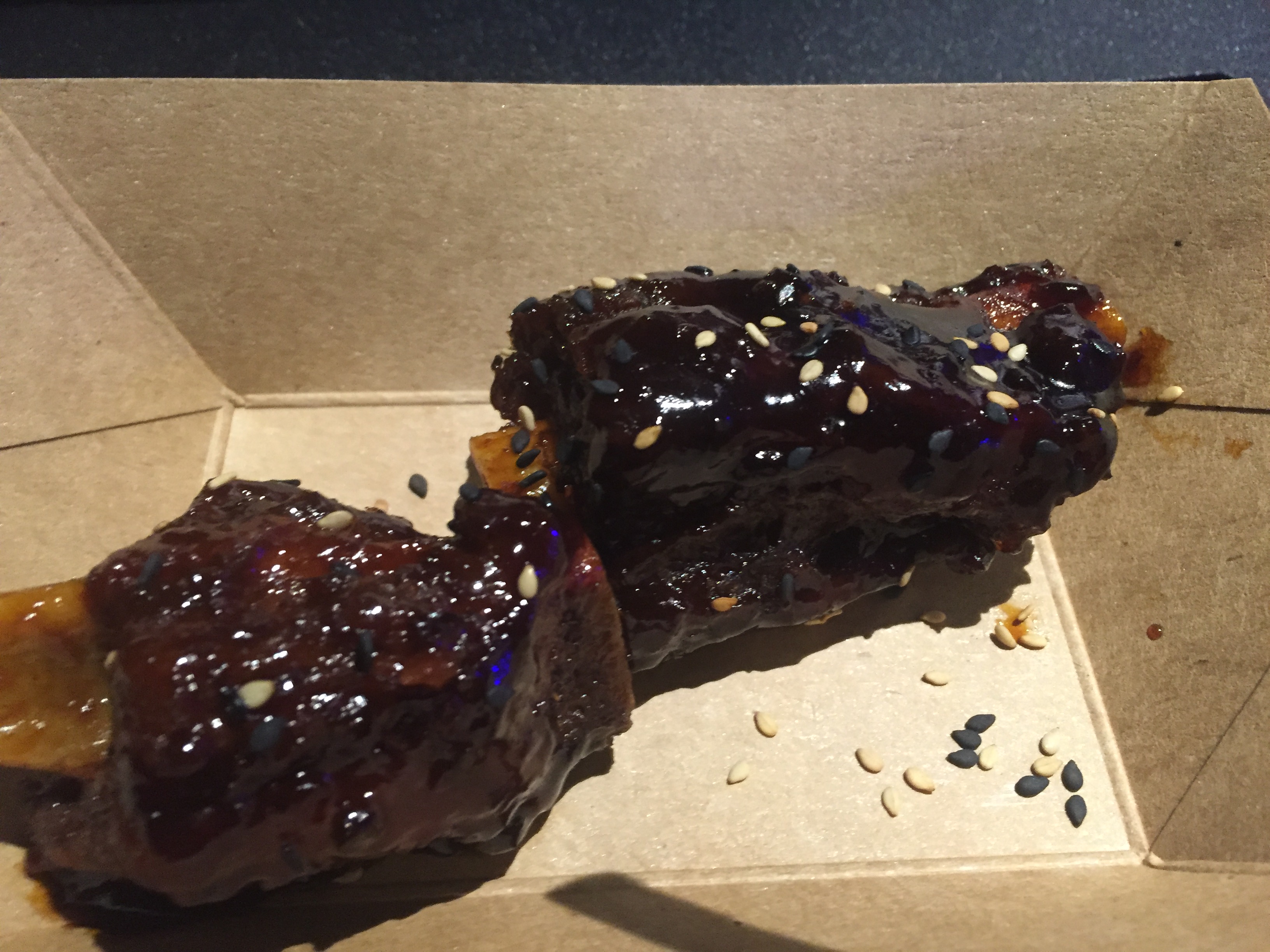 Piggy Wings: Fried Pork Wings with Korean BBQ Sauce and Sesame Seeds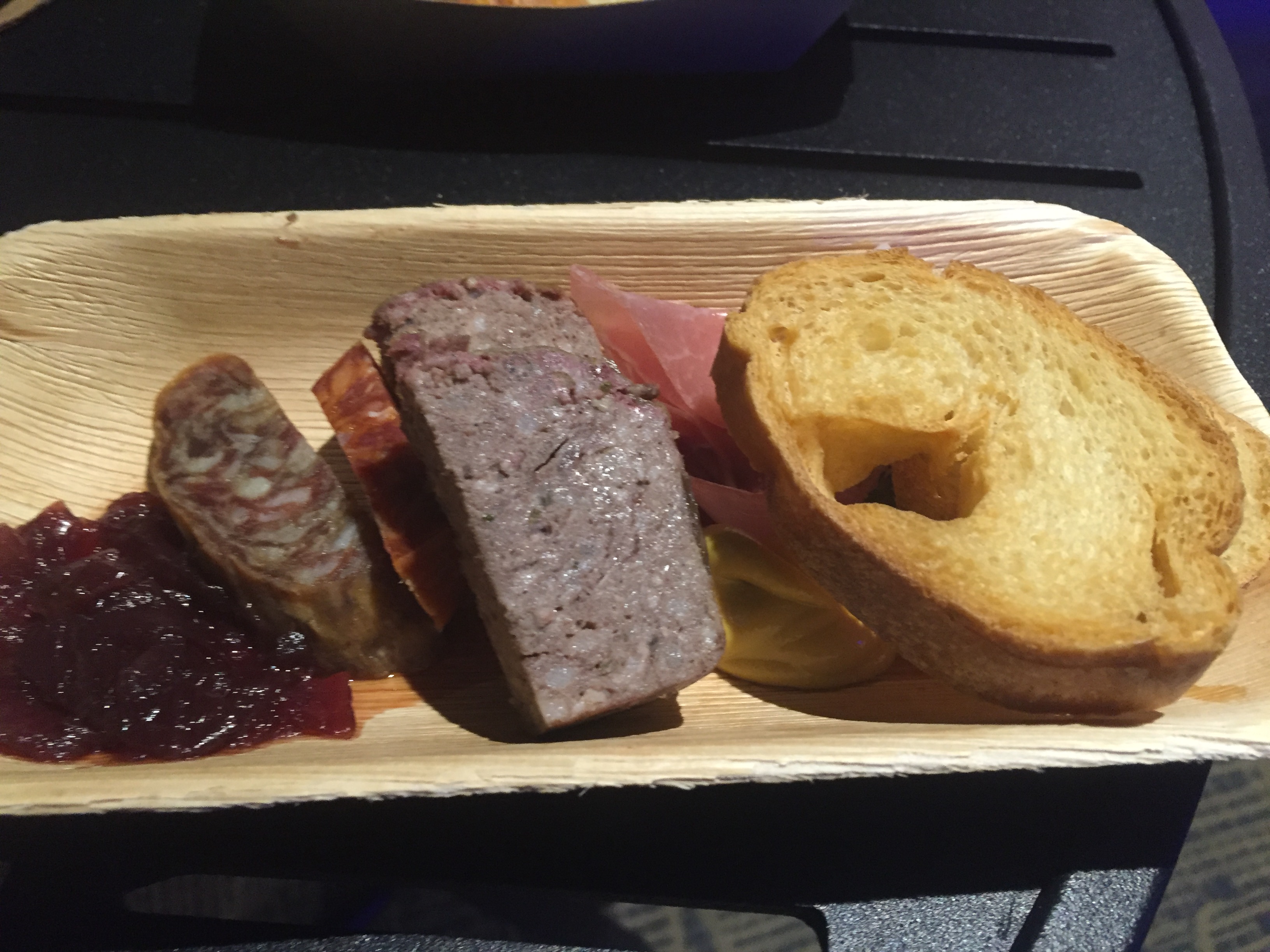 Charcuterie Plate: Country Pate, Cured Meats and Crostini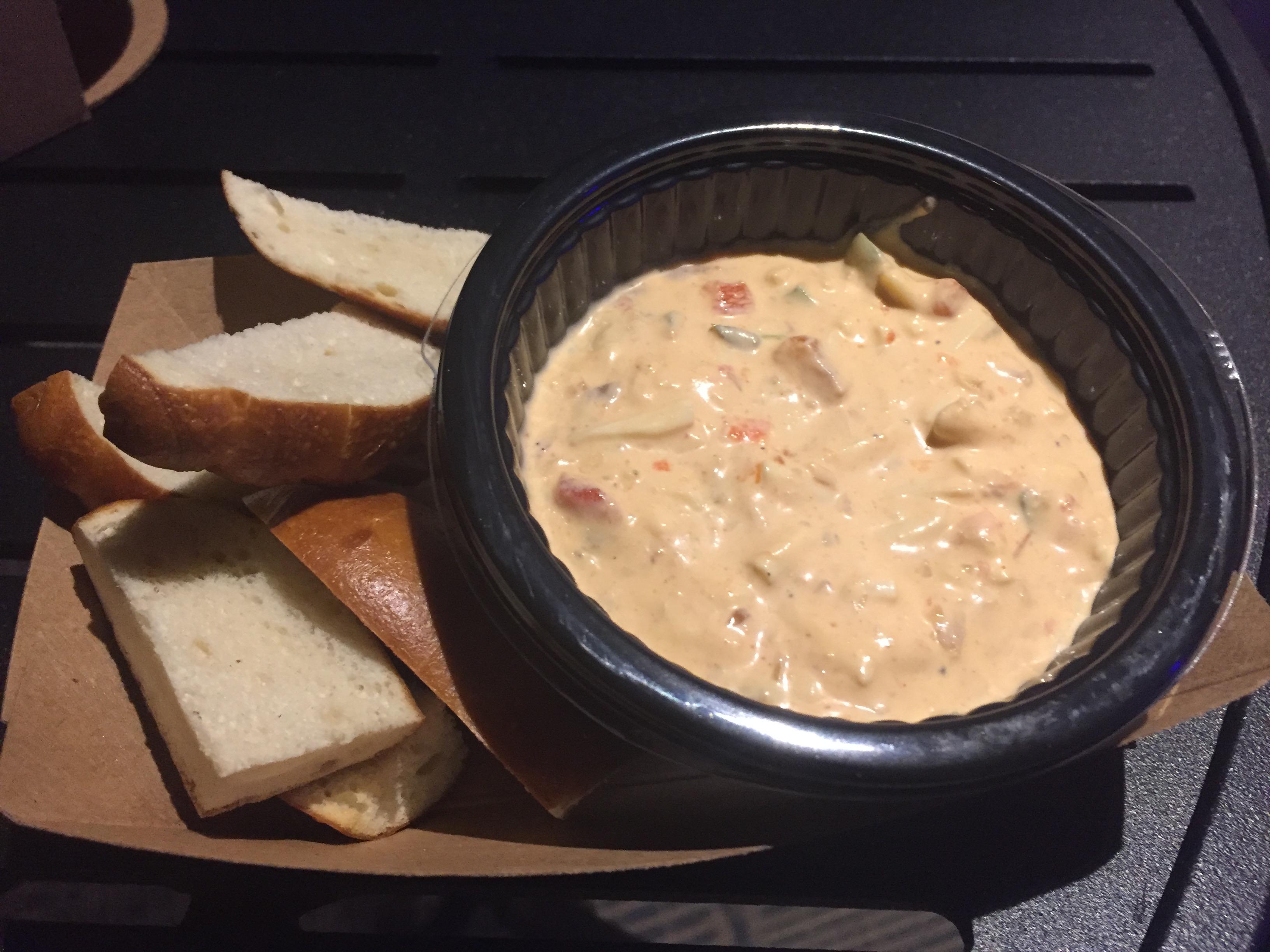 Pimento Cheese Dip with Pretzel Chips
This was the marketplace we begin with for the Epcot International Food & Wine Festival this year. The Odyssey is a great location to house marketplace. First, it's an inside location, a large building that's nicely air conditioned, has lots of space for some bench seating in certain sections, high top tables, some relaxing low lighting, and did I mention air conditioning? This is a great marketplace to take a break in, enjoy a beer or some piggy wings while you cool off and recharge from the Florida sun and crowds of the festival.
Playing at Eat to the Beat Concert Series on October 1, 2016 – David Cook
Travel with Rick's guest host for this marketplace – Leslie Howard –  @Leslie_Howard and Amanda Tinney – @amandatinney – Visit Amanda's Site – Where's Amanda
Here's our video of the Craft Beers marketplace:
Each day in October we'll be bringing you videos from the marketplaces around World Showcase at Epcots International Food & Wine festival! We are visiting every marketplace and I have friends stopping by to tell you about the wonderful offerings from these marketplaces around the world, don't miss a day!