Don't Miss Tonight the Travel with Rick LIVE Ustream Event!
** UPDATE **
We are experiencing some technical issues with our internet, please stay tuned, we will go live as soon as we can!
Tonight is the night we invite you to watch our planning sessions and watch us video 2 Travel with Rick shows live!  Starting at  7:00 pm until 9:00 pm you can watch the Live Stream of Travel with Rick Planning Sessions from Disney's Boardwalk Villas.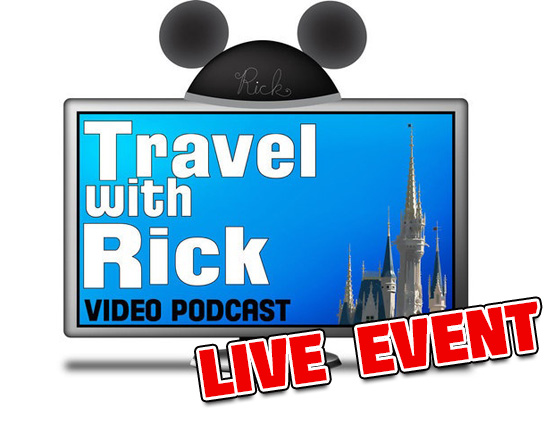 We will have several Travel with Rick favorites, and some new faces, as we plan out and strategize this year's Food and Wine Festival.  We will also be talking about some the new (and returning) food and desert offerings we are most looking forward to!
There will also be some surprises and a couple really cool announcements!
Tonight's Schedule is:
7:00 – 7:30 – Pre-Show
7:30 – 9:00 – Travel with Rick Recording Begins
This will be a lot of fun and you can watch it all LIVE right HERE.