Don't Stay Home This Summer
Don't stay home this summer when you can be out exploring the World!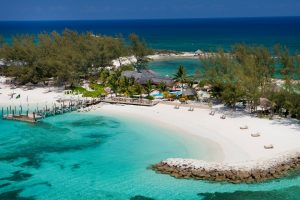 2017 is flying by!  The big question is do you have your summer vacation plans yet?  If your family is like mine, planning too far in advance is difficult with all the summer activities taking place.  There are sports to consider, summer jobs and family get togethers.  So when it comes to vacations, they take a back seat until all the calendar is organized and then there may only be a few weeks or even days to steal some time away.  As travel professionals we often hear, "I know this is kinda late, but we are so busy!"  And to that we say – no problem!  
Your travel professional can help steer you in the right direction, find you the best deals and save you hours of research and planning to get you and your family on that much needed vacation.  There is no need for you to spend precious time.    Here are three quick tips to keep in mind before discussing your trip with your travel professional to get them started and to expedite the process.  
Budget:

 Be able to communicate a budget for your trip.  If you don't have a travel budget set aside, take some time to think through what you will feel comfortable in spending for your vacation.  Even though there are promotions and last minute deals, your travel professional can give you a better idea of where and what you can do if you know what you can spend.  

Flexibility

:  Even though you only may have a few weeks or days, offer your travel professional some flexibility.  Sometimes departing for your trip during the week can offer you the best prices.   Be open to suggestions.  

Information:

 Because last minute travel often requires full payment, be willing to provide your travel professional with your travel parties names, birthdays and addresses so they can expedite the booking process.  Prices can change very quickly, so with this information many suppliers will allow travel professionals to place a short hold on the trip until they can discuss it with you and gather the proper payment information.  Often this will lock the price for that short time depending on the supplier.  (Always check your passports to make sure they are current before planning a trip out of the country. Passports must be active 6 months post travel. )
With these tips your travel planner can tap their resources and find you the perfect vacation for you and your family.  Last minute trips can be exciting and just as relaxing as planning a trip a year in advance.  Don't rule out locations like Disney World in Florida or Universal Orlando.   We are the experts and know how to make the most of those world class locations as well.  
It isn't too late!  Don't stay home this summer when you can be out exploring the world!