I Broke My Wrist Had to Cruise on Back Home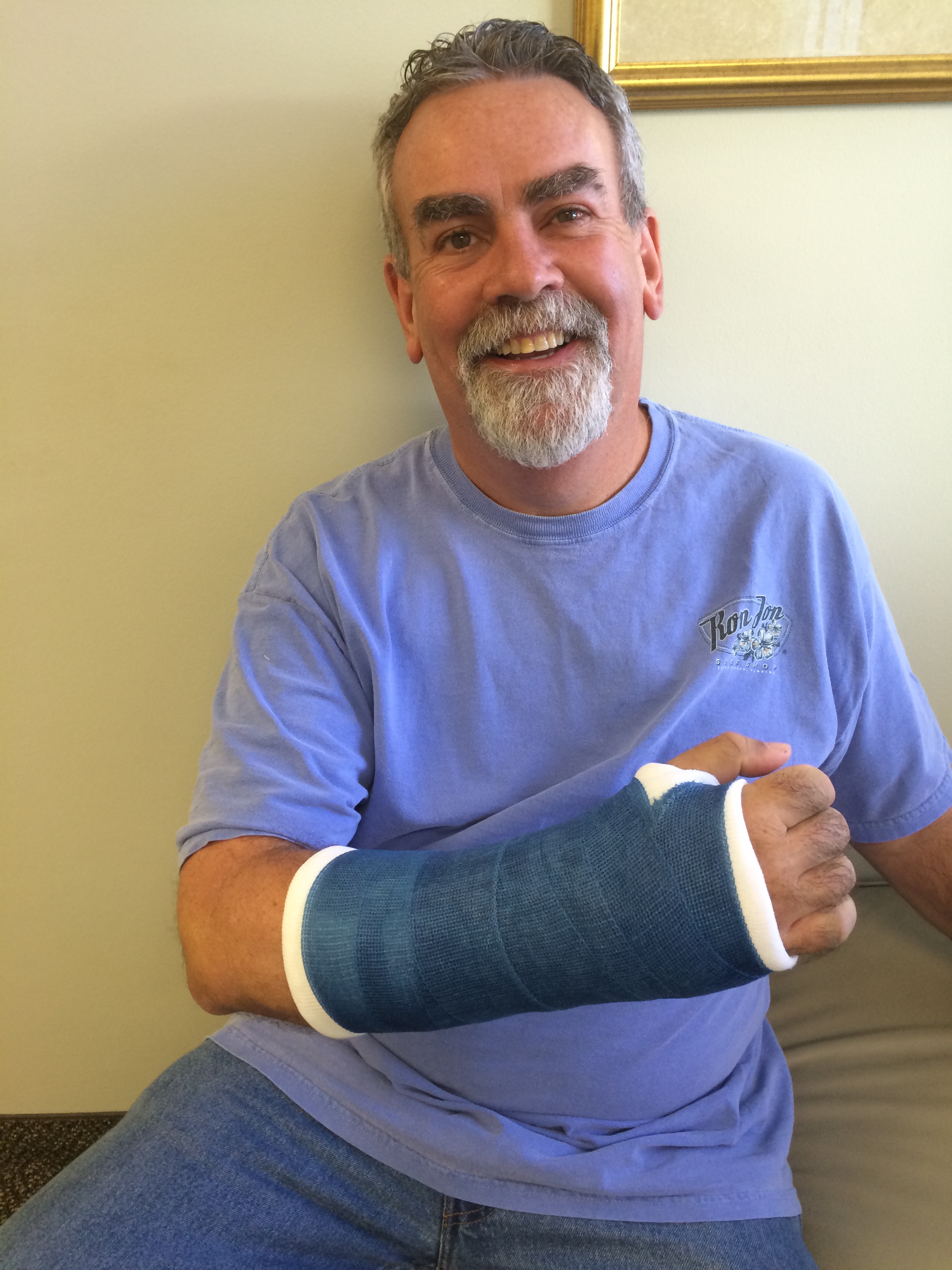 I love Jimmy Buffett quotes and song lyrics. Last month when I broke my wrist snowmobiling a couple went through my head as they usually do when I travel…some might say I live my life like a JB song 🙂
They first was the title of this post from Margaritaville, "Stepped on a pop top, Cut my heel, had to cruise on back home" the second from "Growing Older but Not Up" (now there's a song title we'll come back to later)
"I rounded first never thought of the worst
As I studied the shortstop's position
Crack went my leg like the shell of an egg
Someone call a decent physician"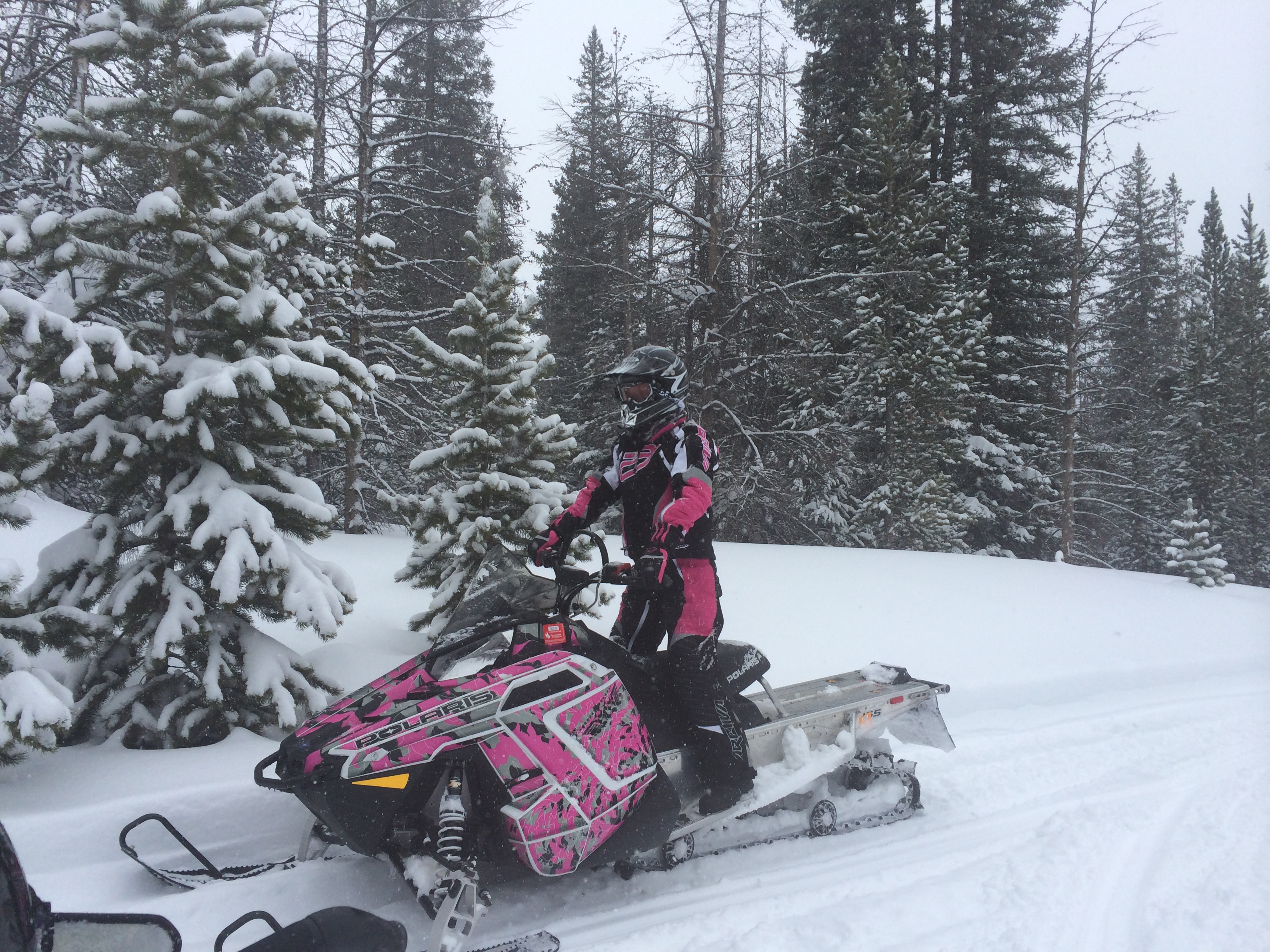 This whole experience, from breaking my wrist in the back country of Wyoming (did you see the video), to the trip two and half hours away to the Jackson Hole Emergency Room may have you wondering why a Florida boy goes snowmobiling in the snow every year, well that's easy, it's for a Florida girl (Leslie above), and yes I'm sure there's a Jimmy Buffett song for that one too!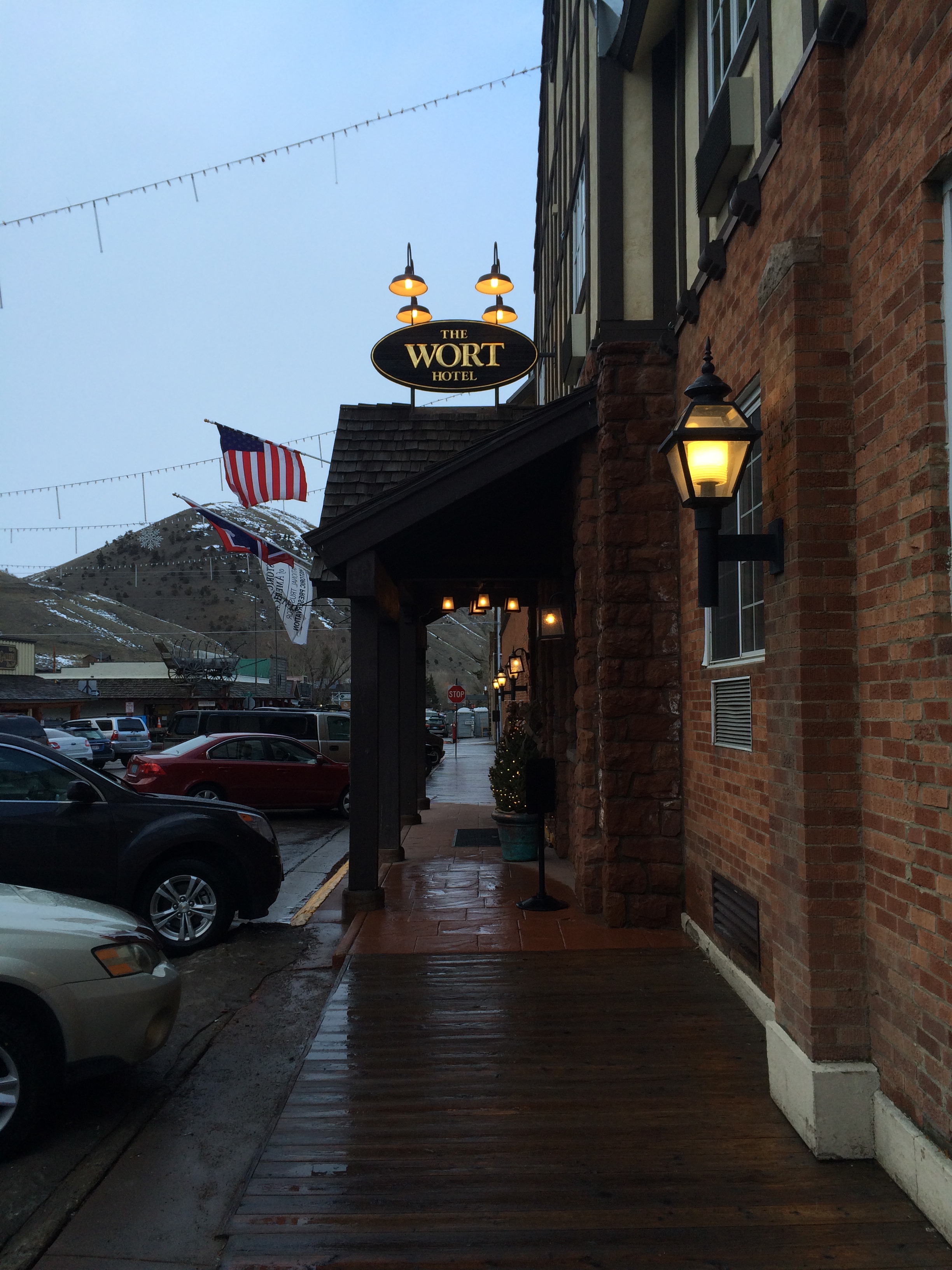 Living most of our lives in Florida, we don't get to experience much snow, so this trip has become something that we both really look forward to. We begin our trip in Jackson Hole and usually stay one night at the Wort Hotel before heading up to Brooks Lake Lodge in Dubois Wyoming. The Wort is a rustic and historic part of Jackson. The staff is friendly and attentive, accommodations are always great and we love the food at their restaurant.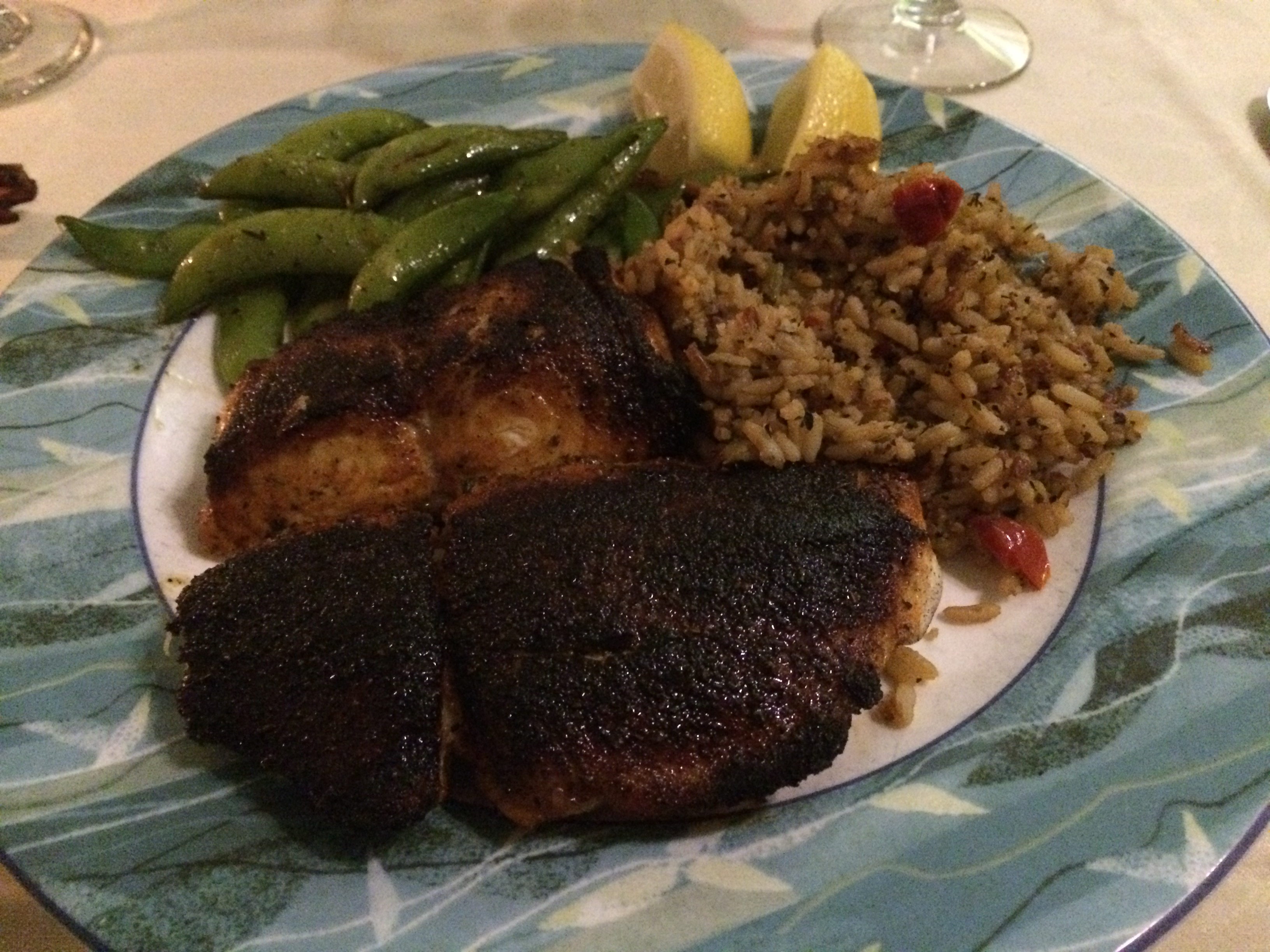 This year we tried a restaurant we had not been to before in Jackson called the Blue Lion. They are known for their rack of lamb and have specialties like bison and elk and also do things to trout and salmon and other fish that mere words fail to describe. If you ever get to Jackson Hole, stop in, you'll love it!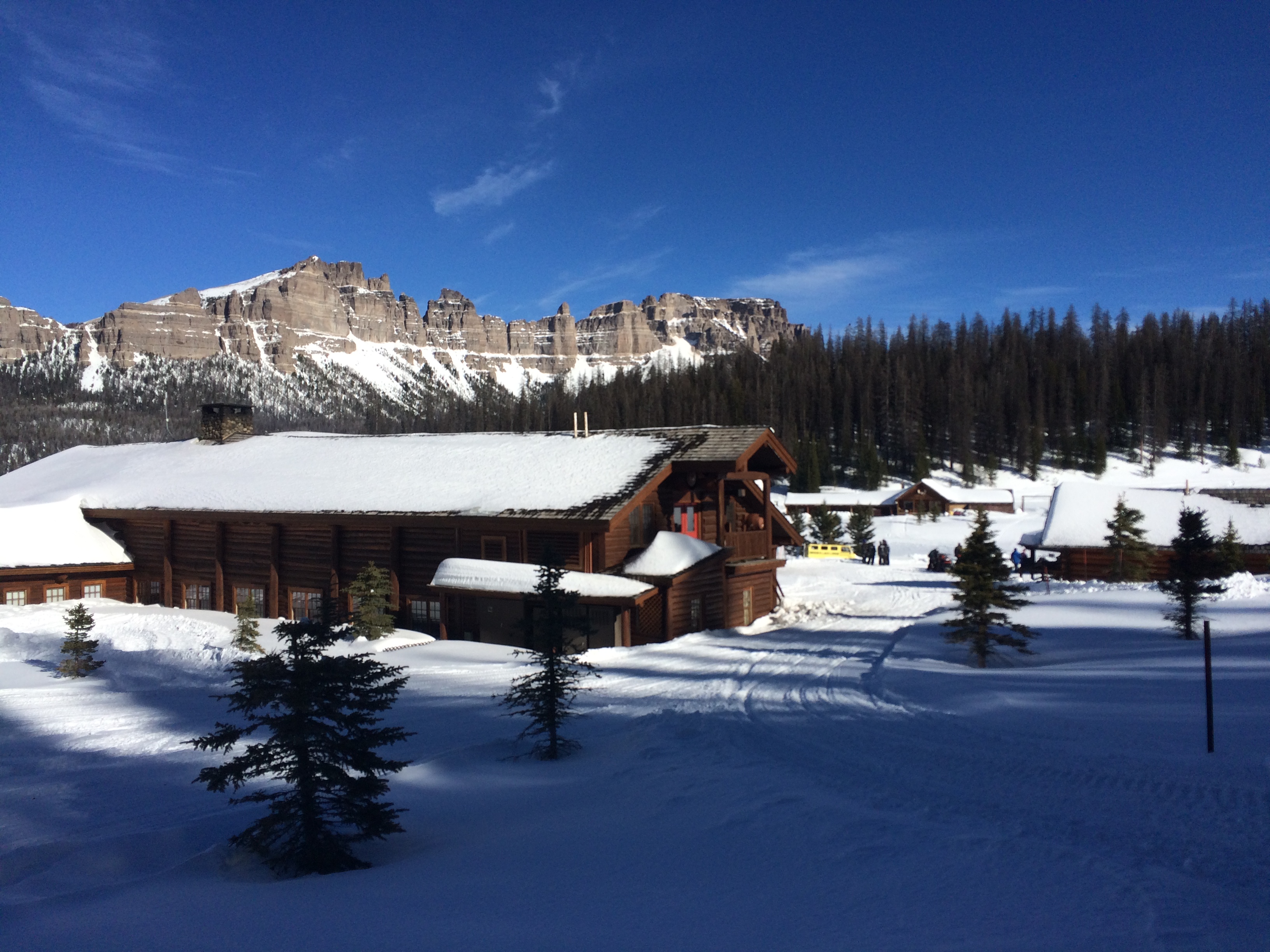 The next day we headed up to Brooks Lake Lodge which is about a two-hour drive north of Jackson. We love the lodge for some of the same reasons we love the Wort, it's rustic, historical and the staff is amazing. From the main lodge and the surrounding cabins you have a beautiful view of the Pinnacle Mountains and the snowy meadow down to the ice and snow covered lake. The lodge itself was built by the same architect as the Old Faithful Lodge in Yellowstone which is the inspiration for Disney's Wilderness Lodge.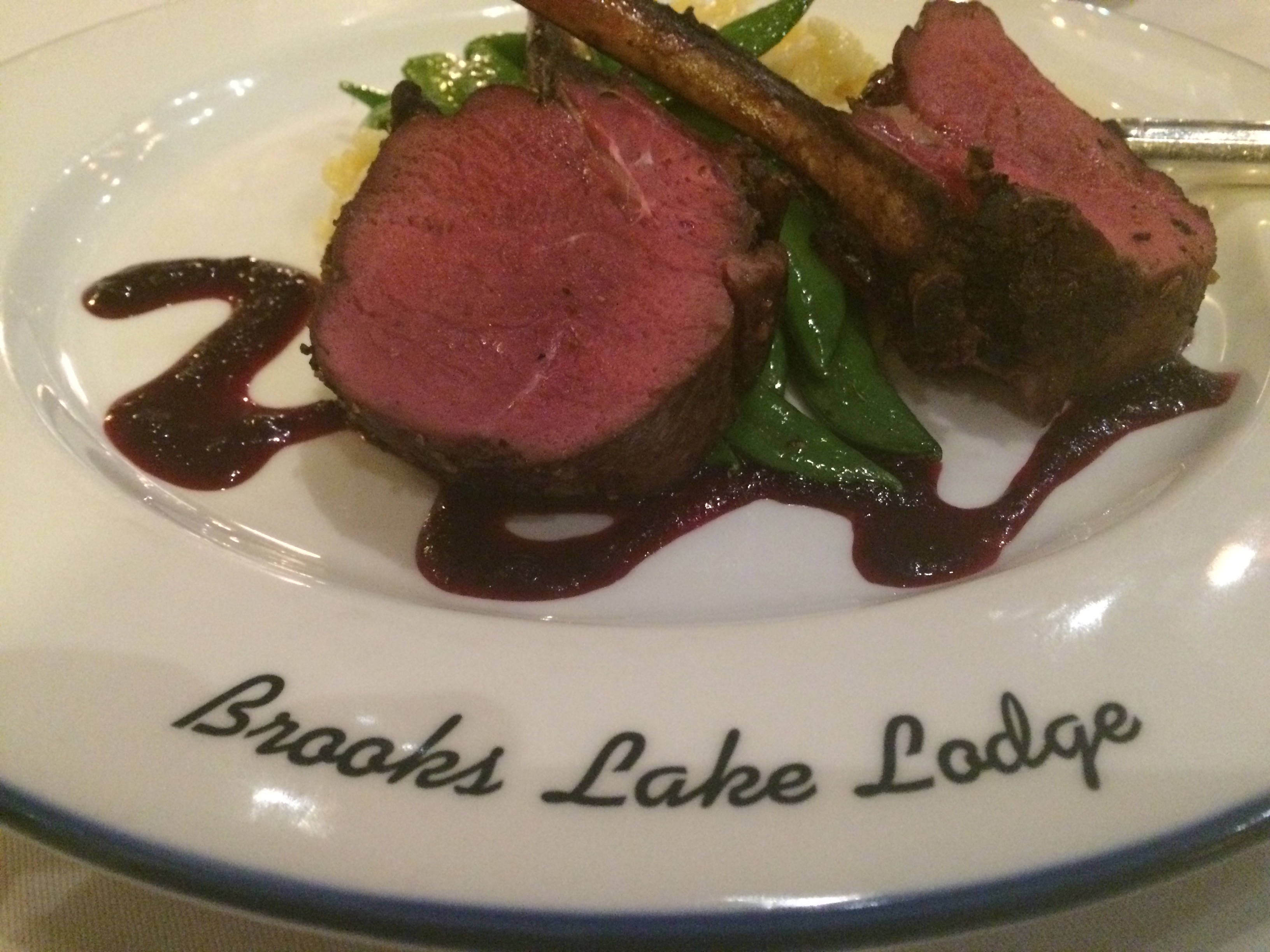 In the winter the activities at Brooks Lake Lodge include snowshoeing, ice fishing, skiing and snowmobiling on over 300 miles of groomed trails along the continental divide. The lodge also has a full service Spa and an awesome culinary team complete with pastry chef, the meals are fantastic!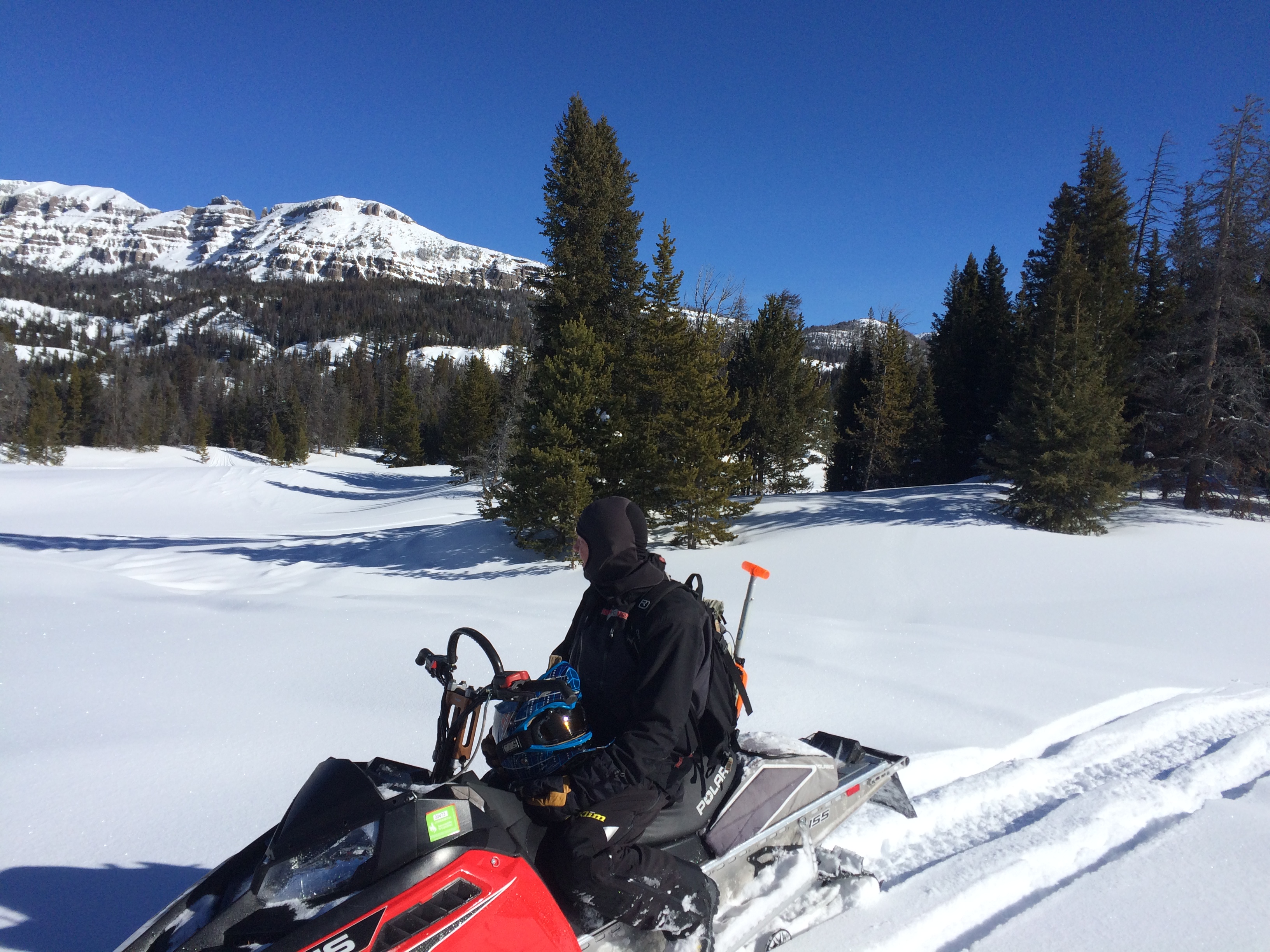 This trip marked our fourth winter trip out west, and as always, we were really looking forward to the snowmobiling. Unlike last year where we had over 72 inches of snow in the week we were there, the snow was not nearly as abundant and temperatures were warmer than usual, it actually got up to 45 degrees while we were in Jackson. These warmer temps made the snowmobiling a little more challenging, and actually a little more dangerous. Usually the creeks and streams are covered deeply in snow and you can ride right over them.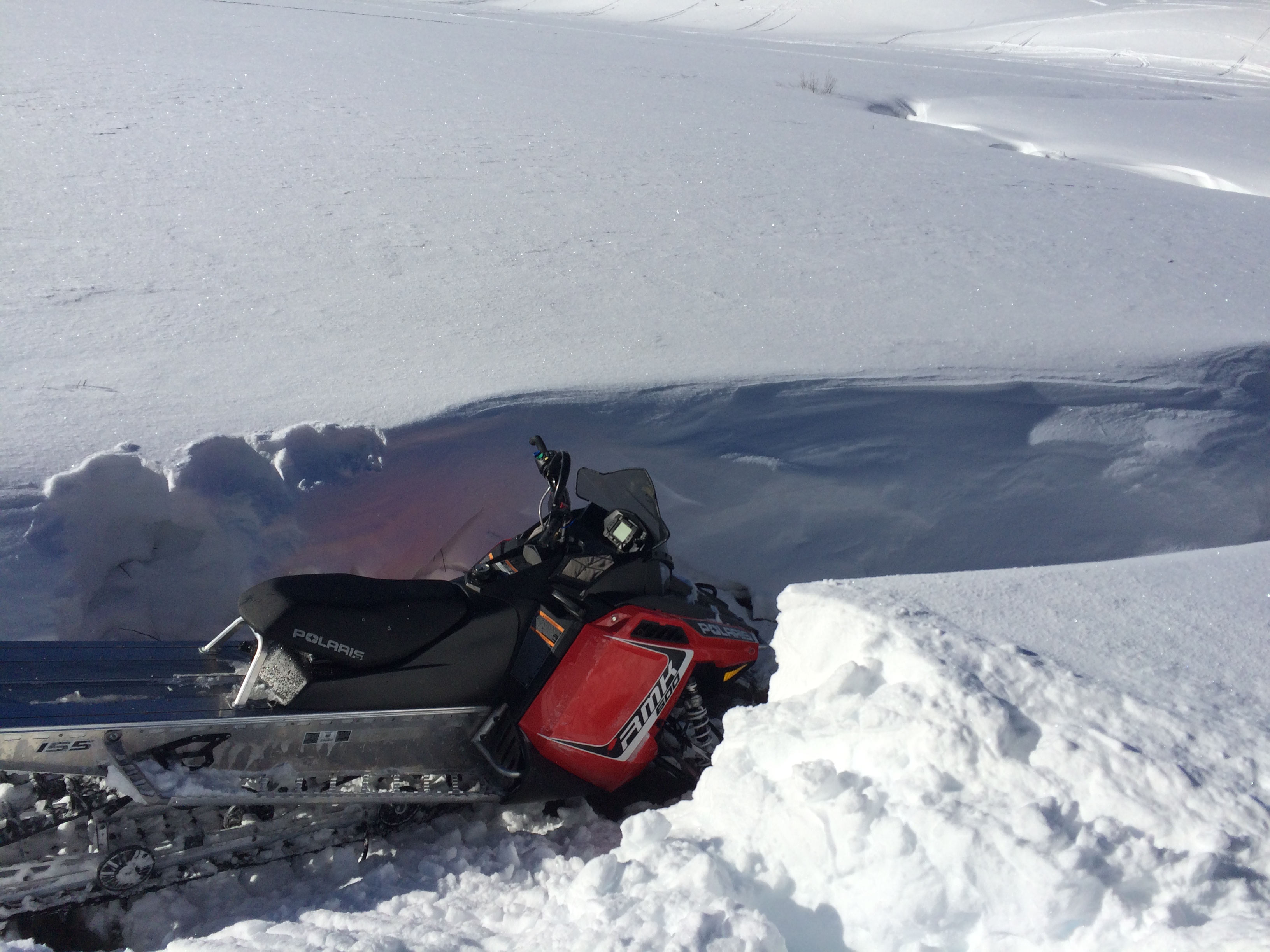 This year many of the creeks are opening up and it was in one of those creeks my snowmobile and I plummeted head first into, breaking my wrist in the process. Not to worry though, quick trip to the Jackson Hole Emergency Room, temporary cast to get me home, and we found more things to do and enjoy on our trip that we would not have normally done. Side note: when your travel agent suggests trip insurance, listen 😉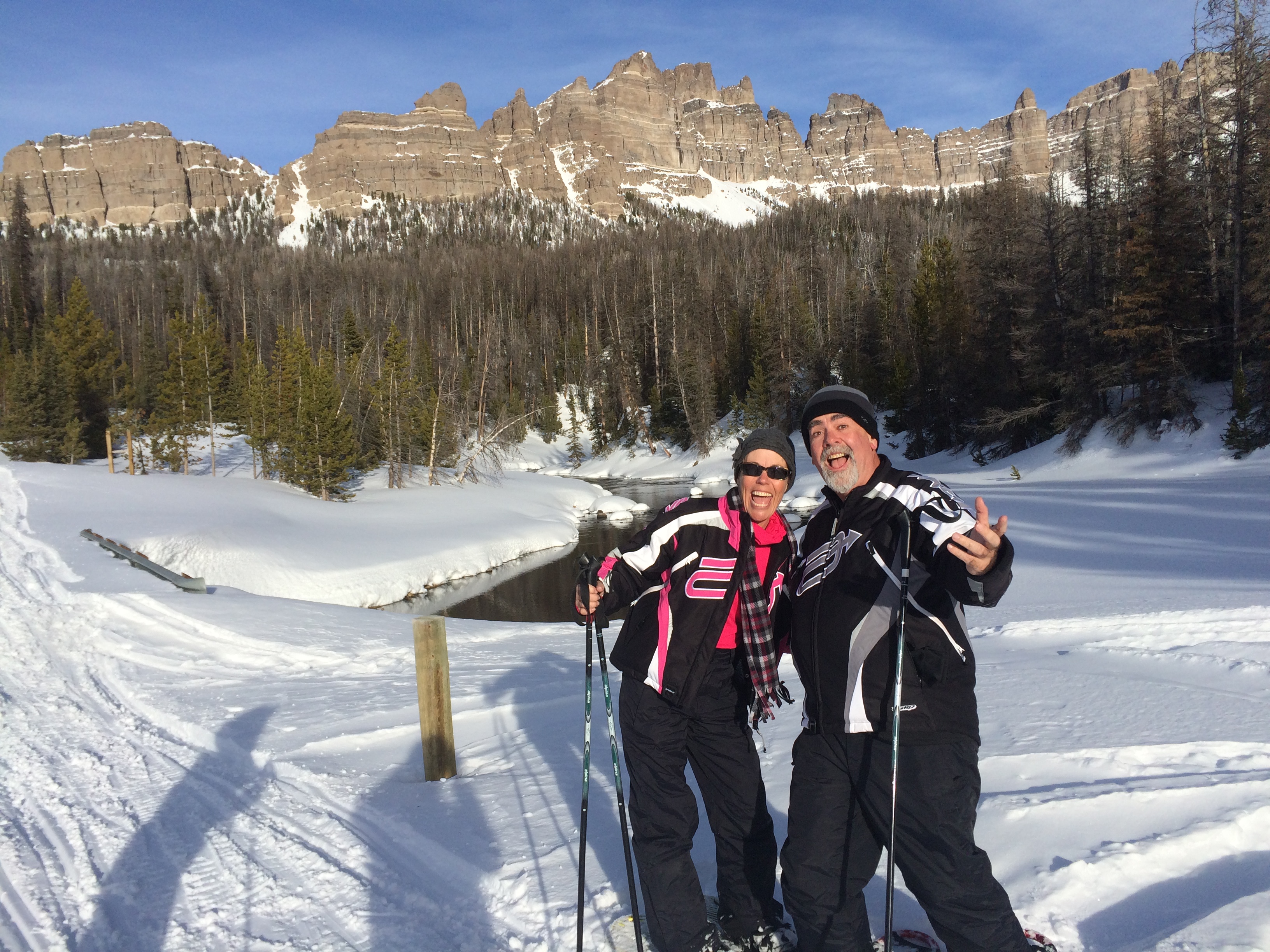 The rest of the week we spent enjoying the spa, ice fishing, exploring on snowshoe treks and loving the awesome cuisine from the chefs at the lodge. Crisis averted and we didn't let it spoil our trip. Actually it was rather enjoyable meeting the lodge guests in the evening over drinks and sharing our stories, that's what travel is supposed to do, give you memories and stories you can share with family and friends, both old and new!
So on that note, I'll leave you with another of my favorite Jimmy Buffett song lyrics…
"All the stories we could tell
If it all blows up and goes to hell
I wish that we could sit upon the bed in some hotel
And listen to the stories we could tell"
And next time I'll tell you more about Leslie's ice fishing trip…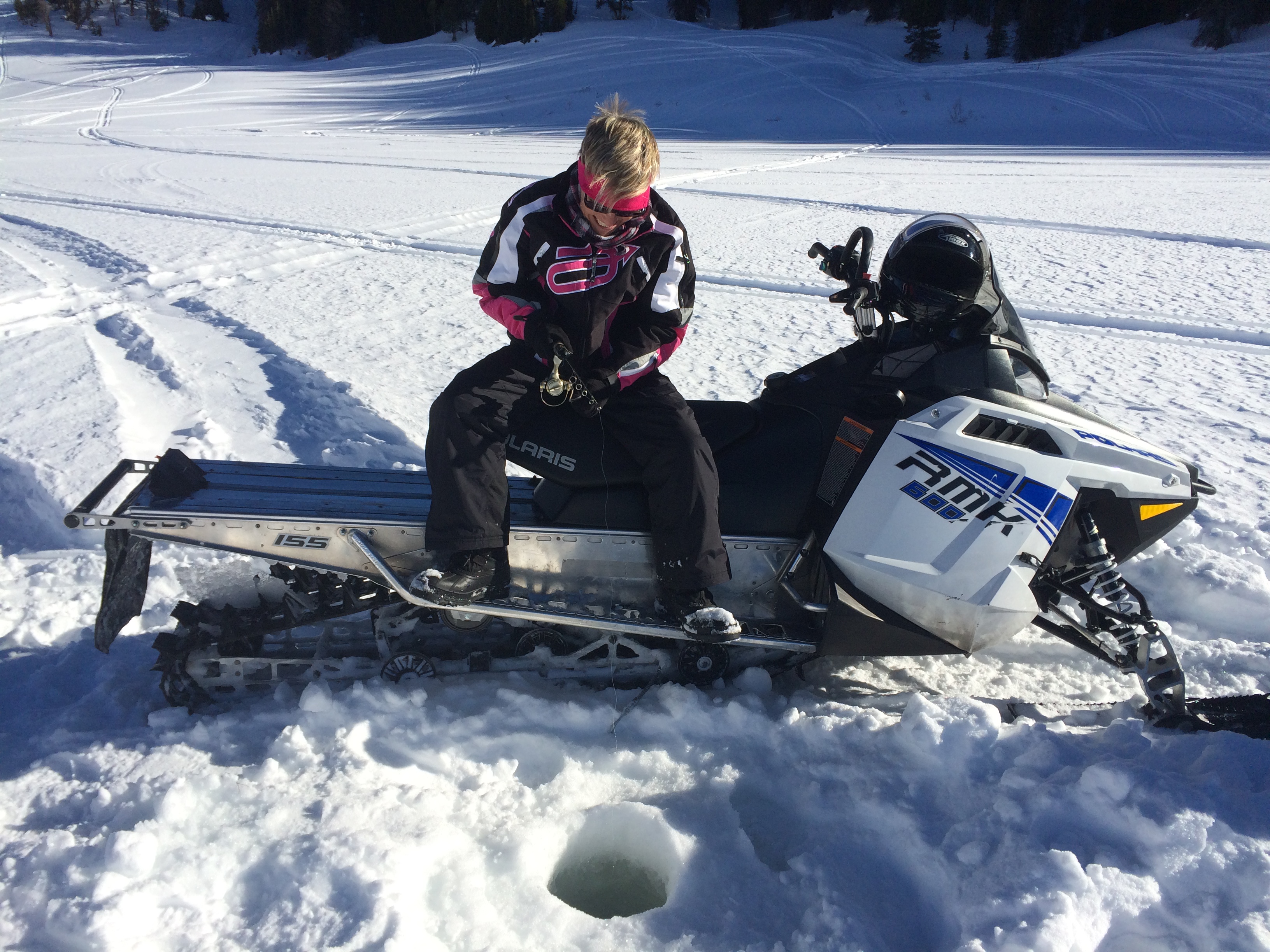 … and how good those little rascals tasted…