Ice Fishing at Brooks Lake Lodge
Recently I told you about our trip out to Brooks Lake Lodge, the one where I broke my wrist.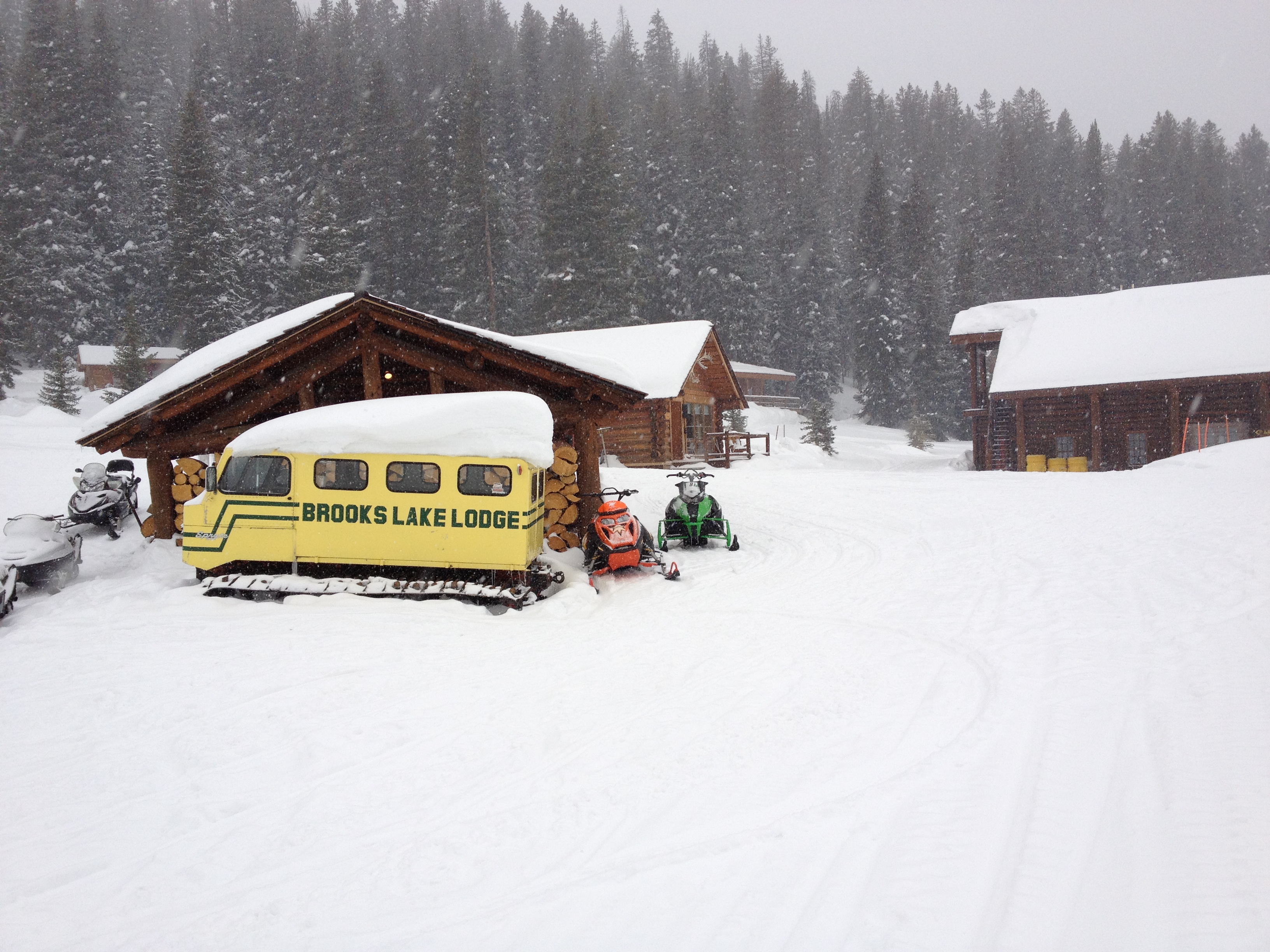 Brooks Lake is an awesome destination and a place we like to visit every year. This year unfortunately because of my accident we had to find other things to occupy our time.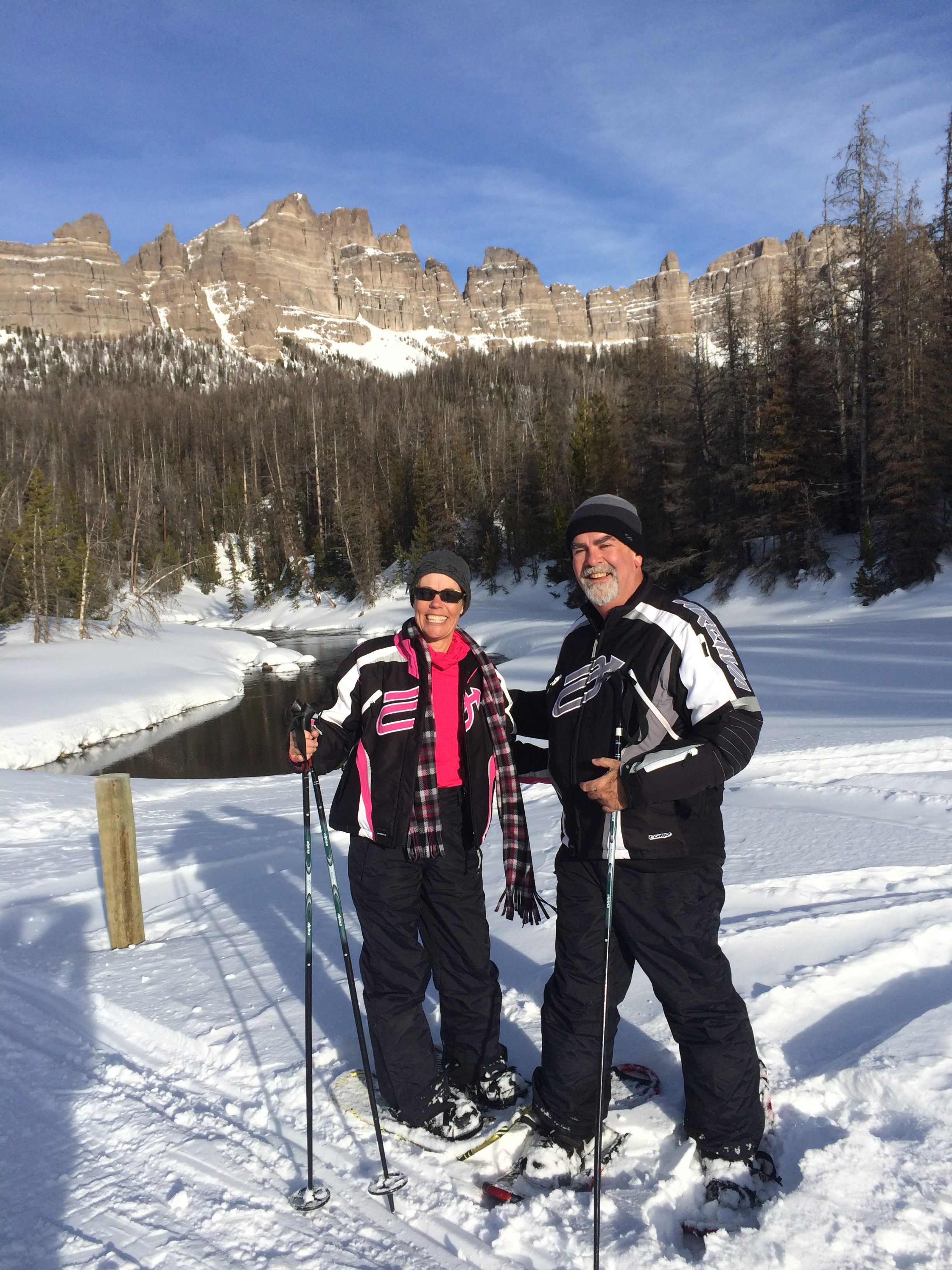 Since we couldn't snowmobile, hard to do with a broken wrist, we spent some of our time snow shoeing, something that looks easy, but particularly for lowlanders from Florida is harder than it looks. The lodge is at 9,200 feet above sea level, and walking with these big things on your feet in snow, even packed snow is quite a work out, it makes you feel not nearly as guilty about those awesome meals at the the Lodge!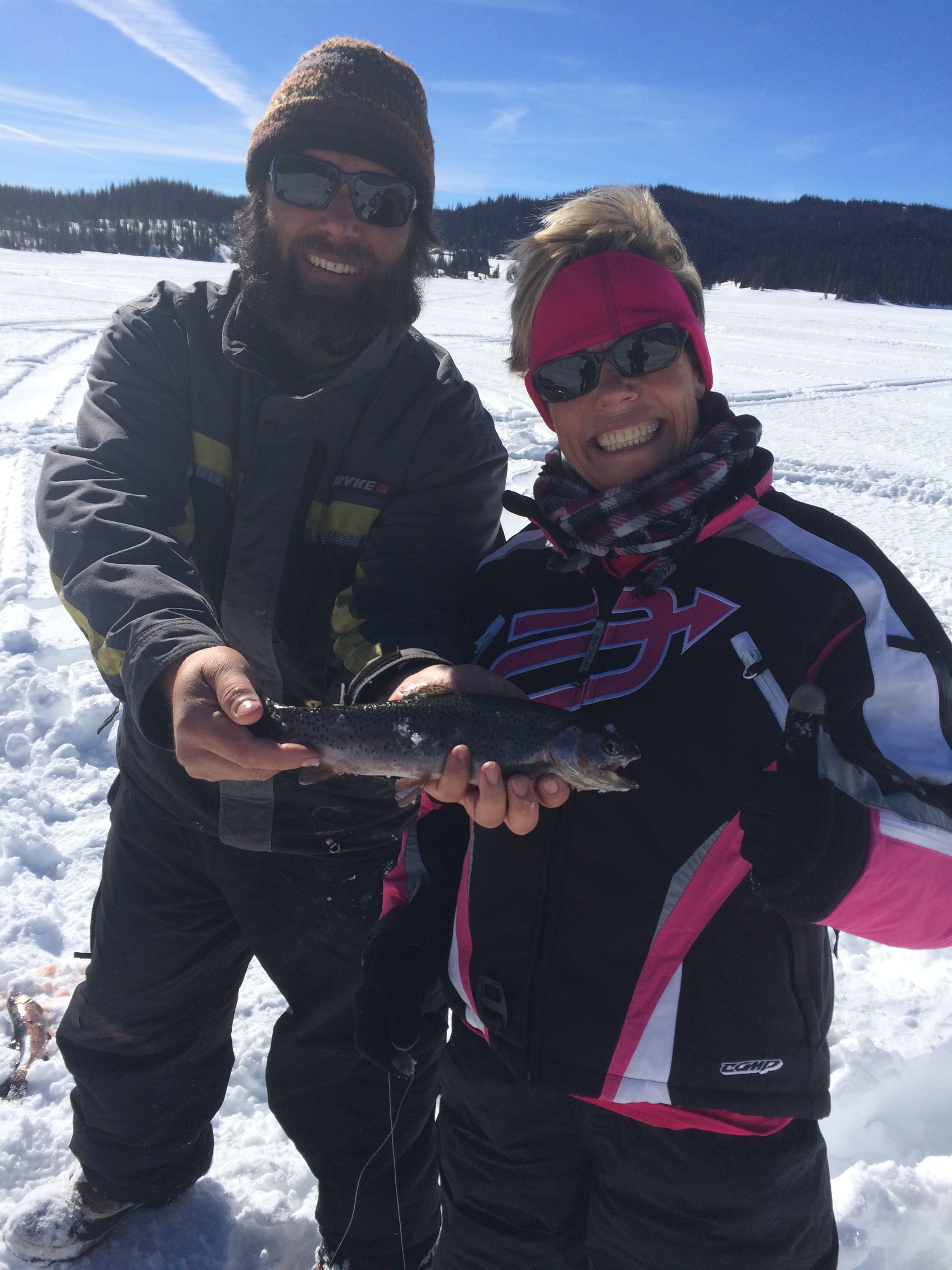 Another activity that my wife Leslie really enjoyed is ice fishing. Brooks Lake Lodge offers this as part of the winter package at their resort. Our guide Anthony was just awesome, he took us down to the lake on snowmobiles, drilled out the hole with an auger, gave Les a quick how to guide in how to catch those awesome little trout and before you knew she was catching fish!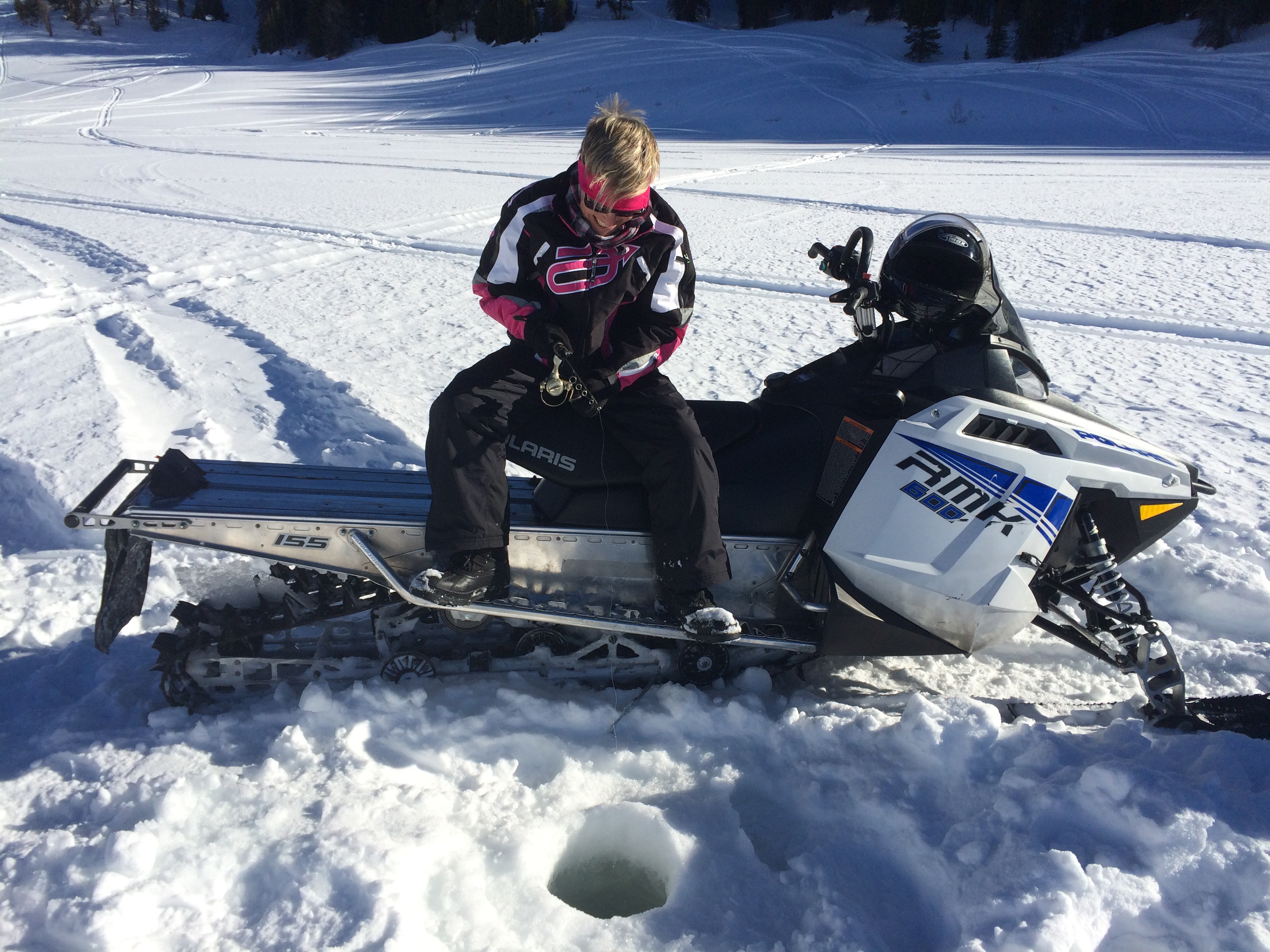 You fish on a frozen lake that's covered by a couple of feet of ice and snow, so to make it more comfortable and not freeze your feet, Anthony circled the snowmobiles up and drilled the whole right next to it so you could just sit on your snowmobile and fish off the side.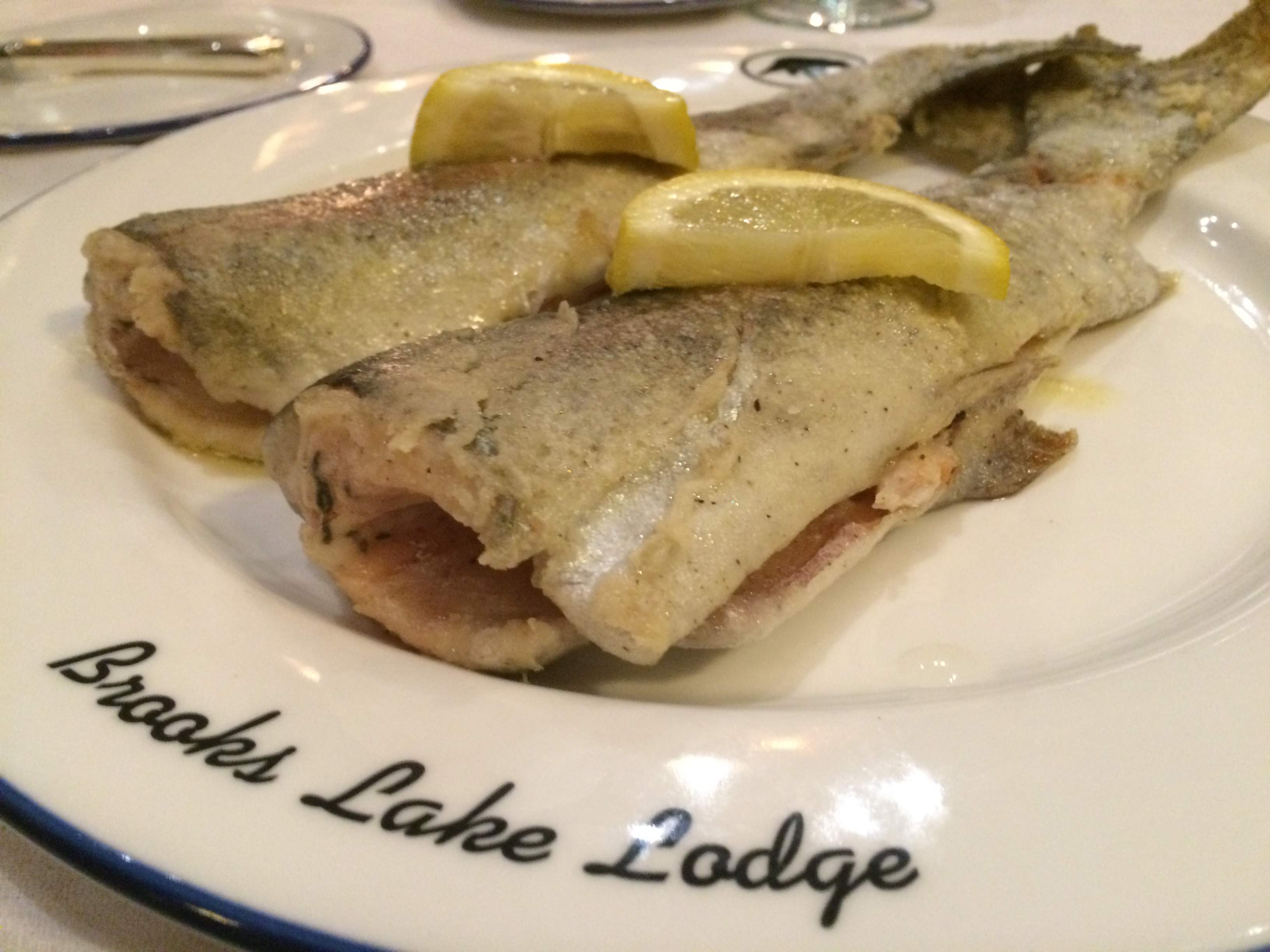 You can choose to keep a couple of the fish if you like, out of the 10 or so Les caught, she kept 3 and the chef in the lodge was gracious and accommodating to cook those delicious little guys up in brown butter and serve them as an appetizer before our dinner that evening.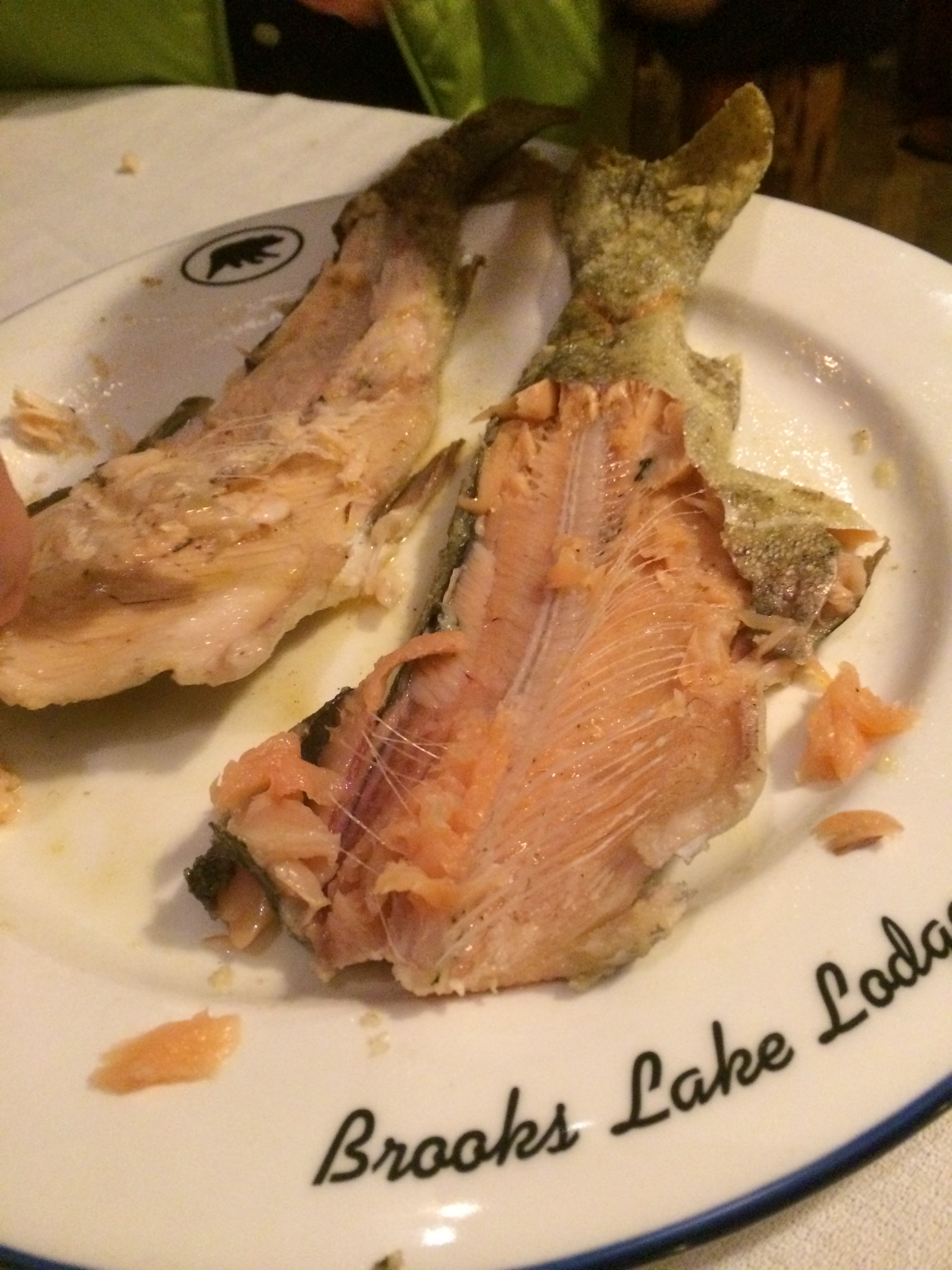 As you can see they were good to the last bite, there was even enough that we shared them with folks at the table next to us!
Here's a video clip John put together of our ice fishing adventure, check out how giddy Leslie get's when she catches her first fish, absolutely priceless!
So, as I've always said, travel is what you make of it, we went to Brooks Lake Lodge for snowmobiling, but ended up spending our time enjoying nature snowshoeing, ice fishing and just being together away at the lodge.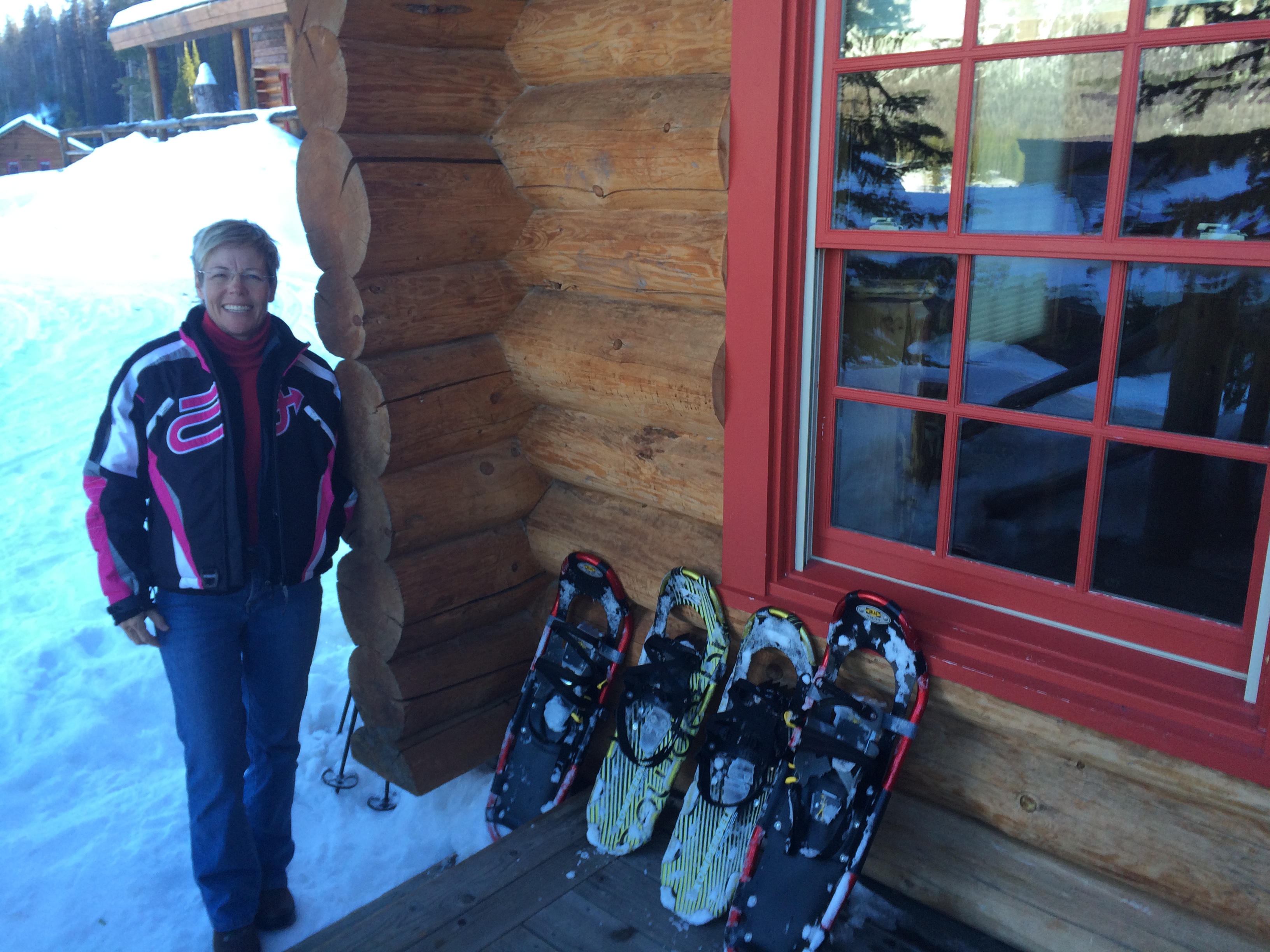 It wasn't the trip we planned but it was still a great vacation!