Let's go to Patagonia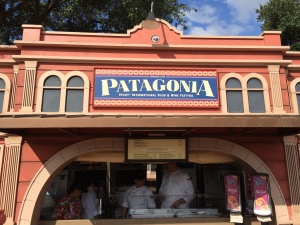 Patagonia is a new Marketplace this year at Epcot's International Food & Wine Festival that basically combines Argentina and Chile from last year.
Marc Bigbie and I sampled this marketplace together for the TwR video and we were very pleased with the offerings from this booth.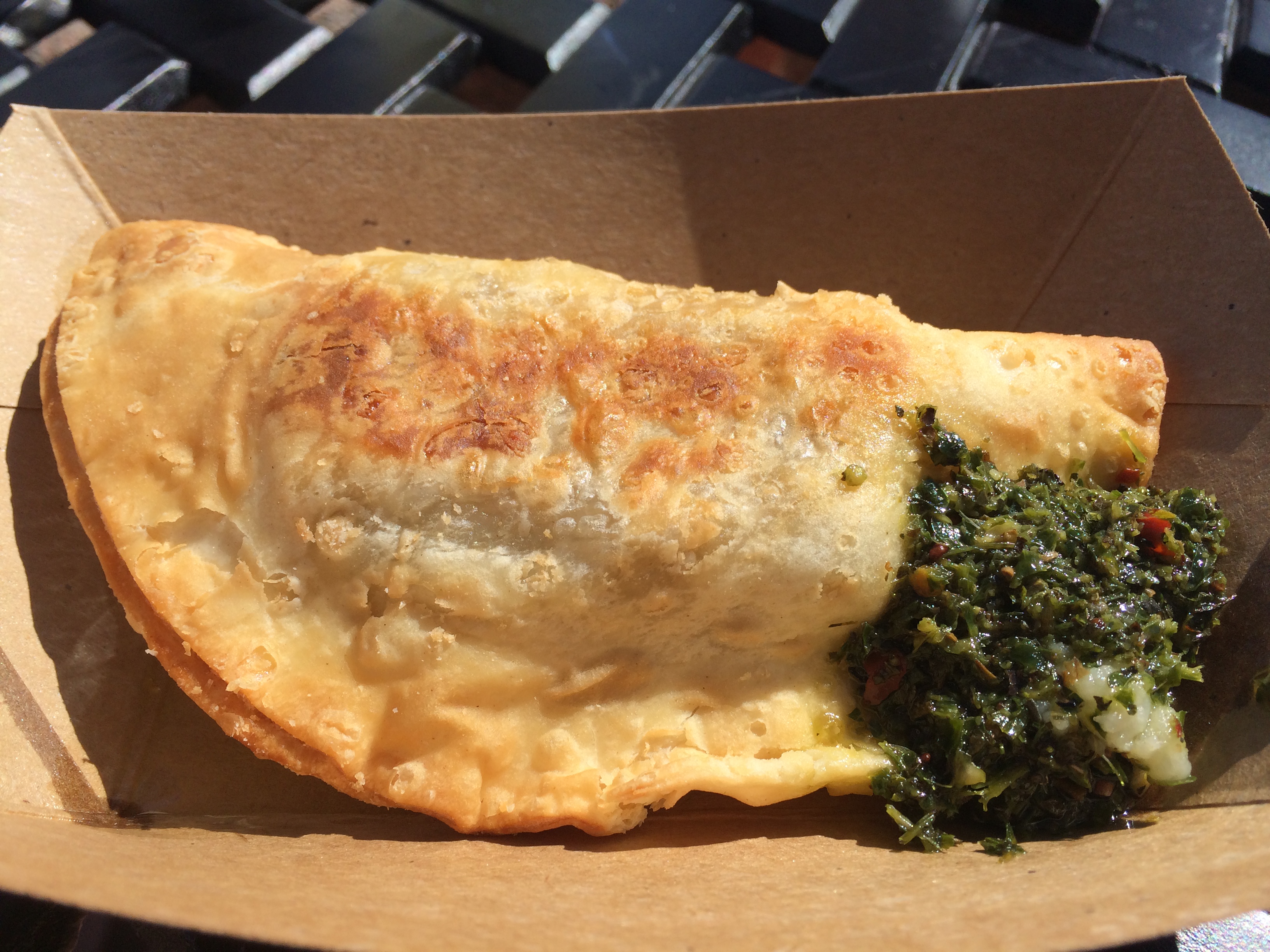 The Beef Empanada is something that I look forward to every year from Argentina, so this year it's in Patagonia. They also have a Grilled Beef Skewer with Chimichurri Sauce and Boniato Puree. It's important to know about the Beef Skewer, because when you order your Beef Empanada, I recommend you ask for it Travel with Rick style, with some of the chimichurri sauce on it or on the side. Makes it tasty and not as dry and gives it tons of flavor. The Empanada is flavorful on its own, basically a meat stuffed dough that's deep fried.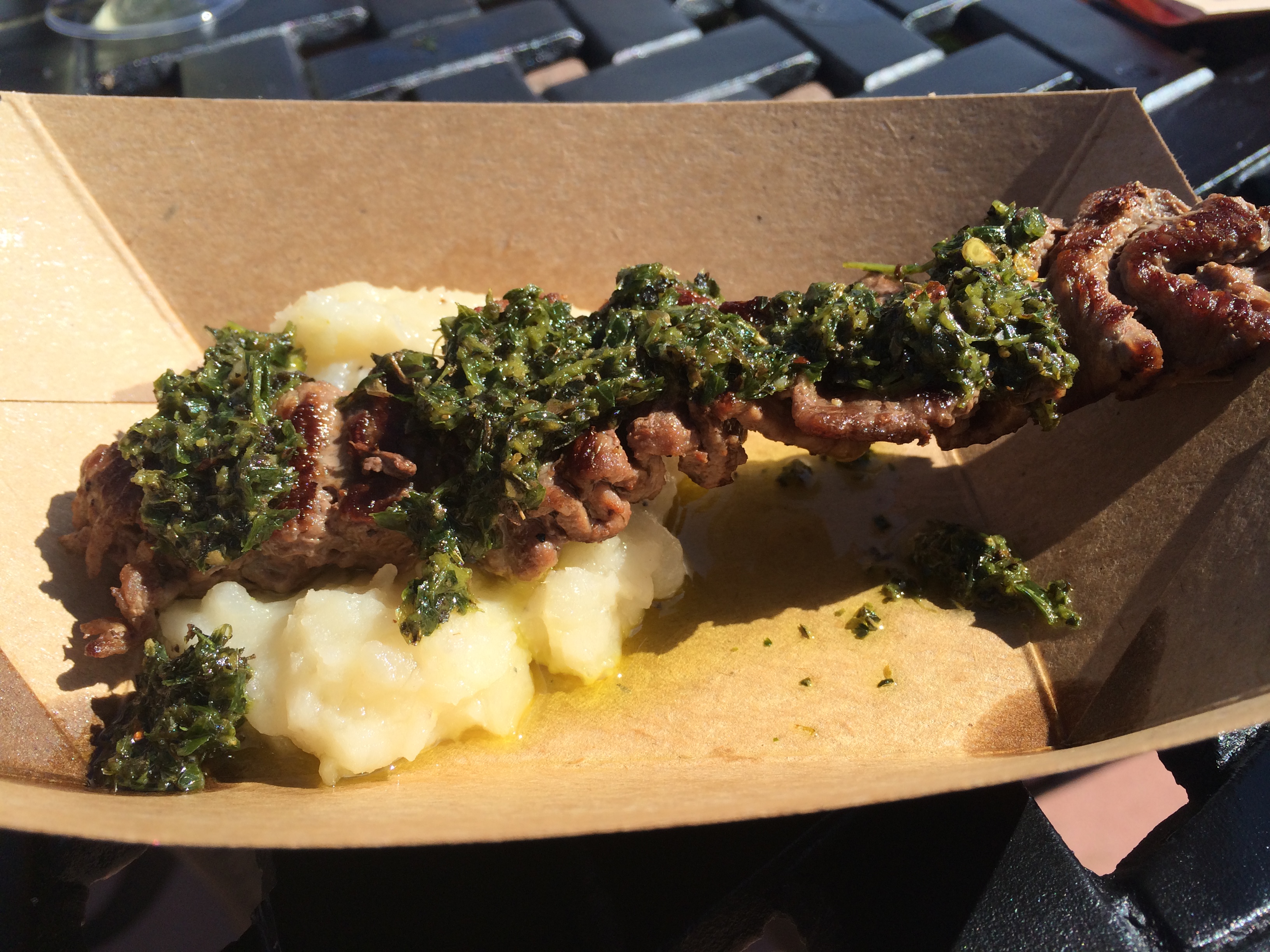 The Beef Skewer was also tasty, although a little dry. The boniato puree is basically mashed potatoes and the skewer is served over this with the chimichurri over the top. Except for being just a little dry it was overall very tasty and we enjoyed this very much. Each marketplace has a "recommended pairing" one food item paired with a beverage, recommended by the Walt Disney Sommeliers, and in Patagonia the pairing is the Beef Skewer with a Terrazas Reserva Malbec, we tried this pairing and thought it worked quite well together.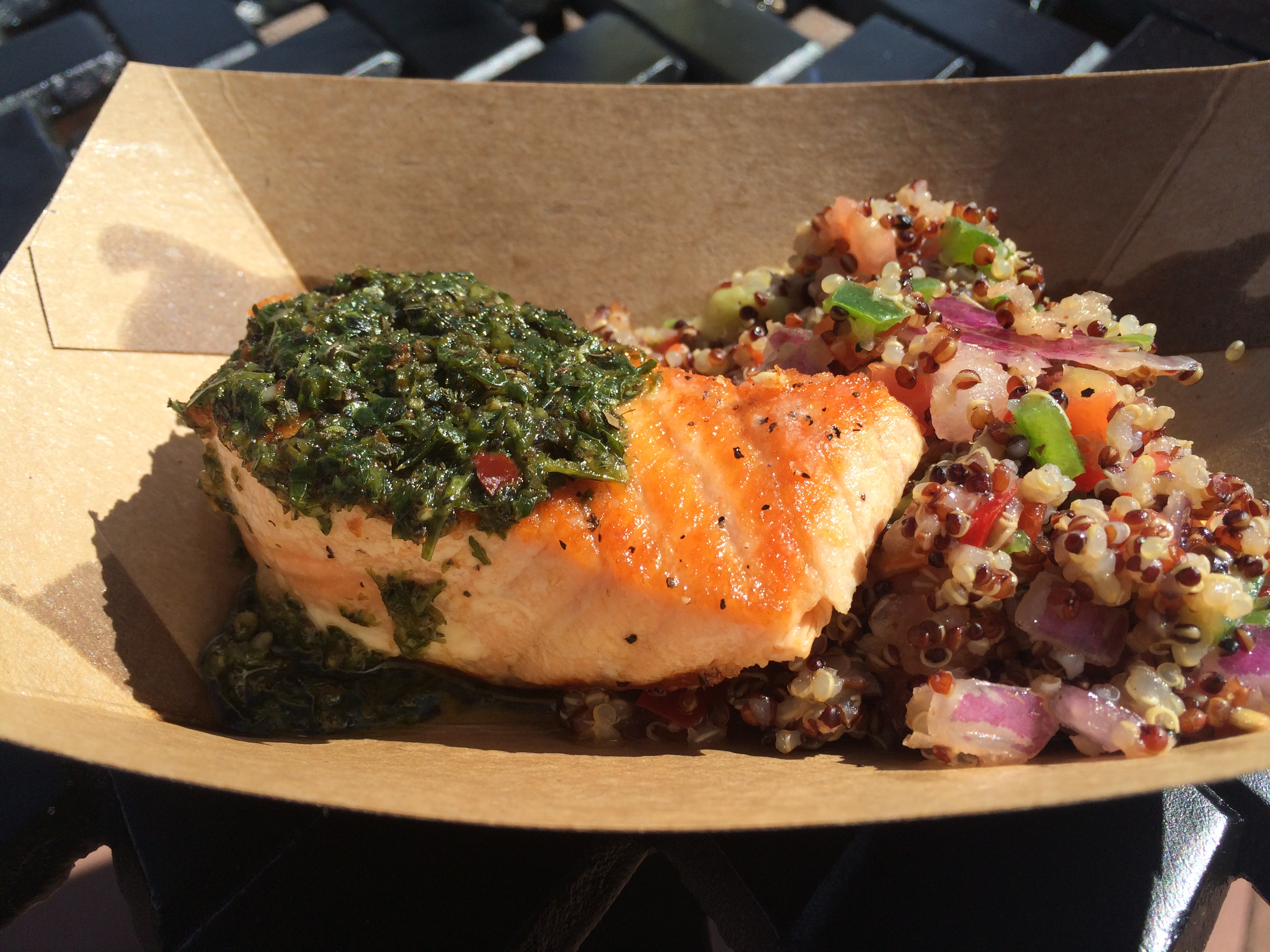 We also tried the Roasted Verlasso Salmon with Quinoa Salad and Arugula Chimichirri. The salmon was very tender, cooked perfectly, not dry and very flavorful. The quinoa salad was also very tasty, with diced tomatoes, bell pepper and red onion. The salmon had it's own chimichurri, so we a trio of dishes with this wonderful sauce and loved it! With the salmon we paired a Cono Sur Bicicleta Viognier which complimented it very well. All in all a great booth and we enjoyed everything there.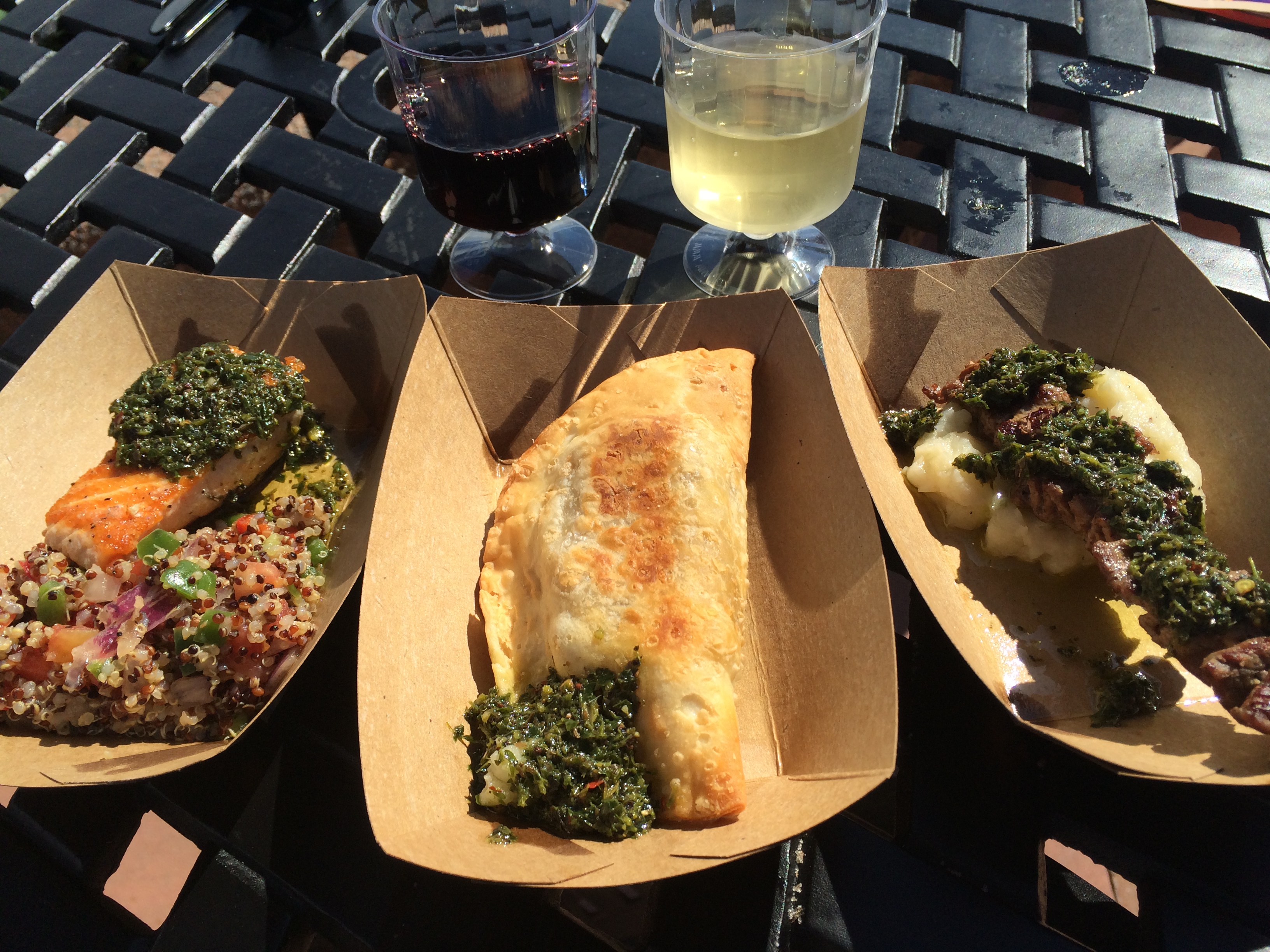 If you'd like to see the video where we tasted all these great items from Patagonia, it is on today's show, Friday October 3 on the blog. Many thanks to my good friend Marc Bigbie for being on the show and helping with this marketplace.
Tomorrow we'll be talking about the New Zealand booth, yay Kim Crawford Wines! Cheers!