Mexico Marketplace – Day 13 of Epcot's Food & Wine Festival 2016
Episode 413 – October 13, 2016
Today we are at the Mexico marketplace. This marketplace features a Taco de Camaron, Barbacoa Enchilada and Jalapeno Margarita. My friend and Mexican food aficiendo, Amanda Tinney of the internets joins me to tell you all about the offerings from this marketplace located near the Mexico pavilion at Epcot.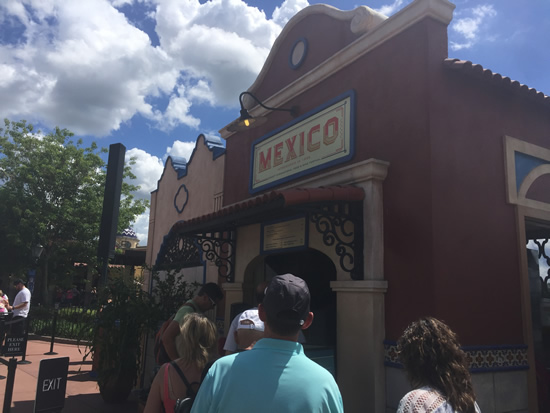 The Mexico marketplace is located in World Showcase near the Mexico pavilion at Epcot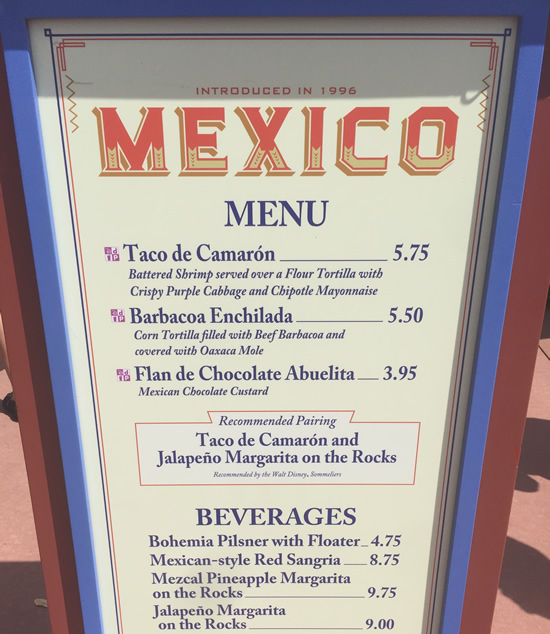 The Mexico Marketplace is offering:
Food
Taco de Camaron: Battered Shrimp served over a Flour Tortilla with Crispy Purple Cabbage and Chipotle Mayonnaise
Barbacoa Enchilada: Corn Tortilla filled with Beef Barbacoa and covered with Oaxaca Mole
Flan de Chocolate Abuelita: Mexican Chocolate Custard
Beverage
Bohemia Pilsner with Floater
Mexican-Style Red Sangria
Mezcal Pineapple Margarita on the Rocks
Jalapeno Margarita on the Rocks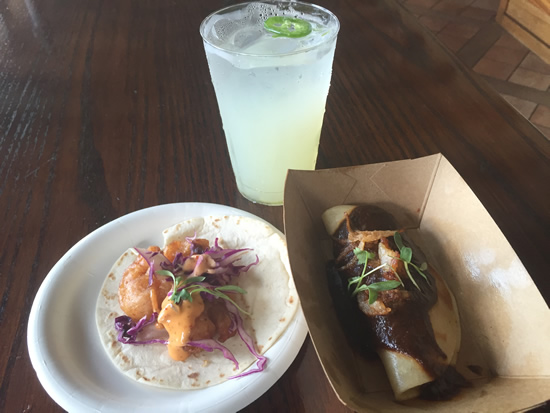 The recommended pairing of the Mexico Marketplace is the Taco de Camaron and the Jalapeno Margarita on the Rocks
Playing at Eat to the Beat Concert Series on October 13, 2016 – Jeffrey Osborne
Travel with Rick's guest host for this marketplace – Amanda Tinney – Visit Amanda's Website – WheresAmanda.com
Here's our video of the Mexico marketplace:
Each day in October we'll be bringing you videos from the marketplaces around World Showcase at Epcots International Food & Wine festival! We are visiting every marketplace and I have friends stopping by to tell you about the wonderful offerings from these marketplaces around the world, don't miss a day!