Mexico Pavilion – Epcot's Food & Wine Festival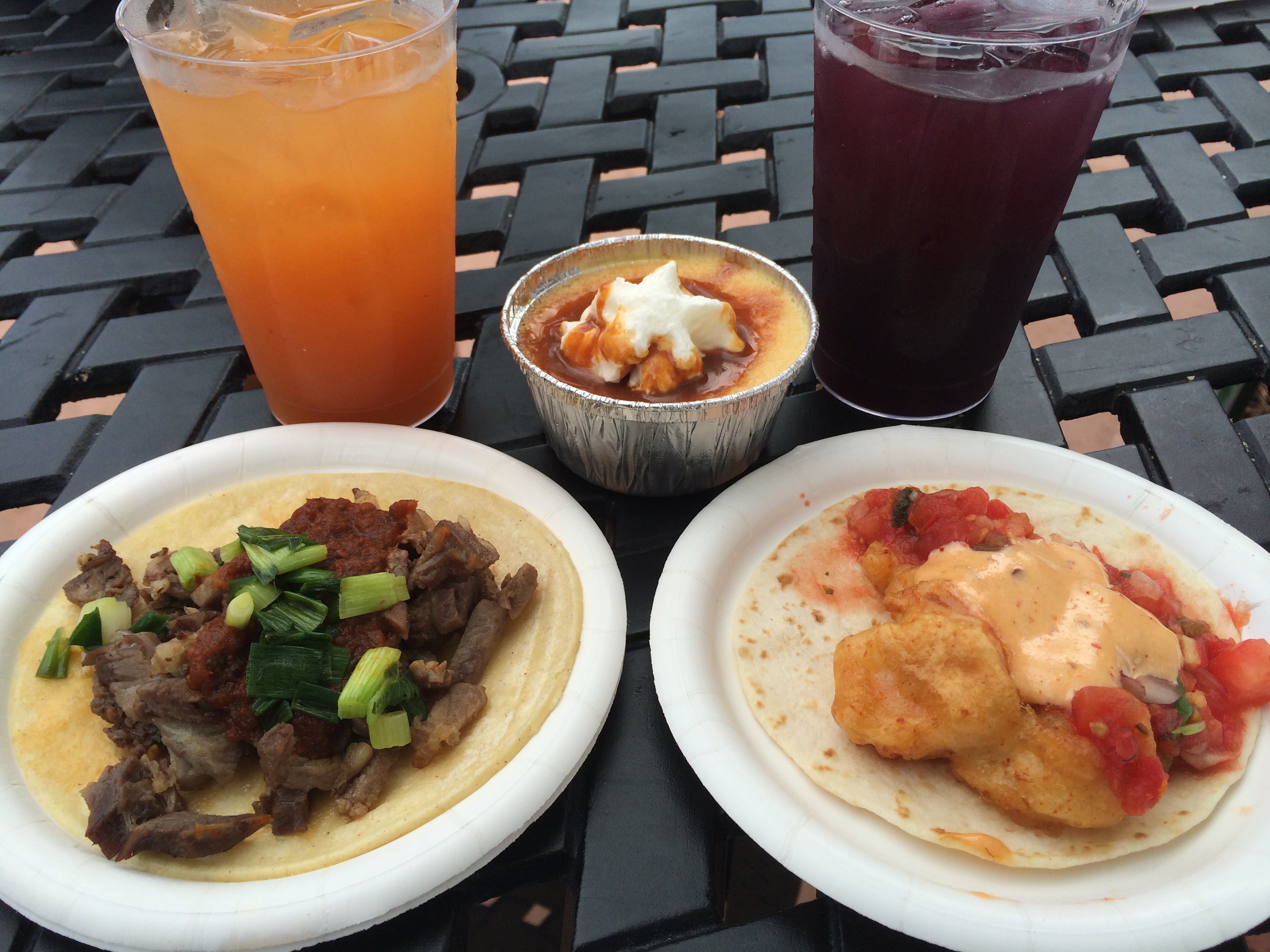 Okay, so Mexico, love your country, love your food, love your marketplace at Epcot! This year Mexico comes back with the same offerings as they had last year, the Rib-Eye Taco – Marinated Rib-ey, Roasted Chipotle Salsa and Grilled Scallions on a corn Tortilla and a Shrimp Taco – Fried Shrimp, Pickled Habanero Pepper and Onions on a Flour Tortilla, and why would they bring anything different, these two items are delicious!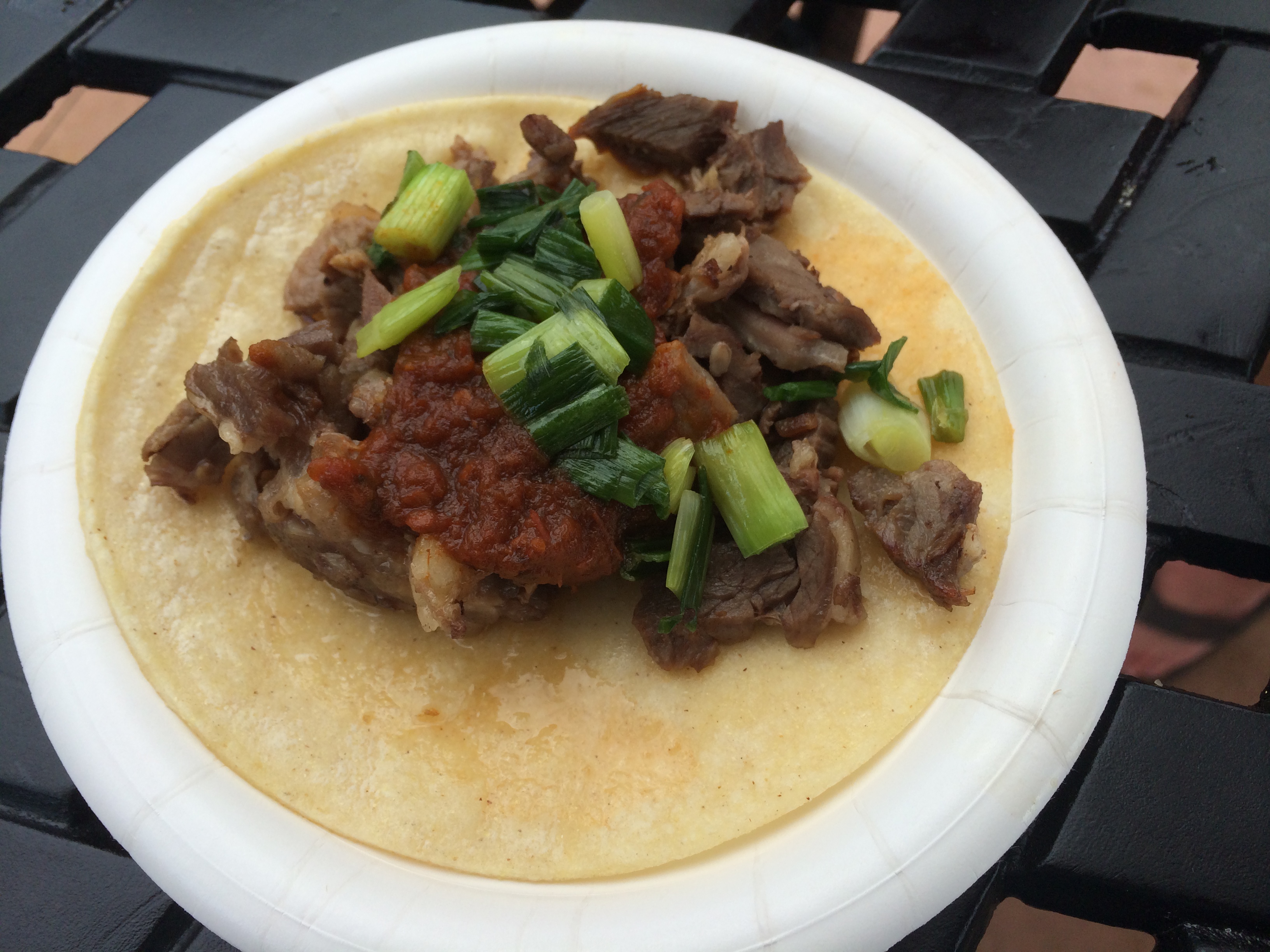 First, the Rib-Eye Taco, great chipotle flavor, tender rib-eye and the corn tortilla was fresh and tasty. The Sommeliers paired the rib-eye taco with a Mango-Strawberry Margarita, and although I'm not normally a margarita or even a tequila fan, this one was tasty and refreshing and the fruit flavor paired nicely with the smoky chipotle flavors in the taco, great job Disney!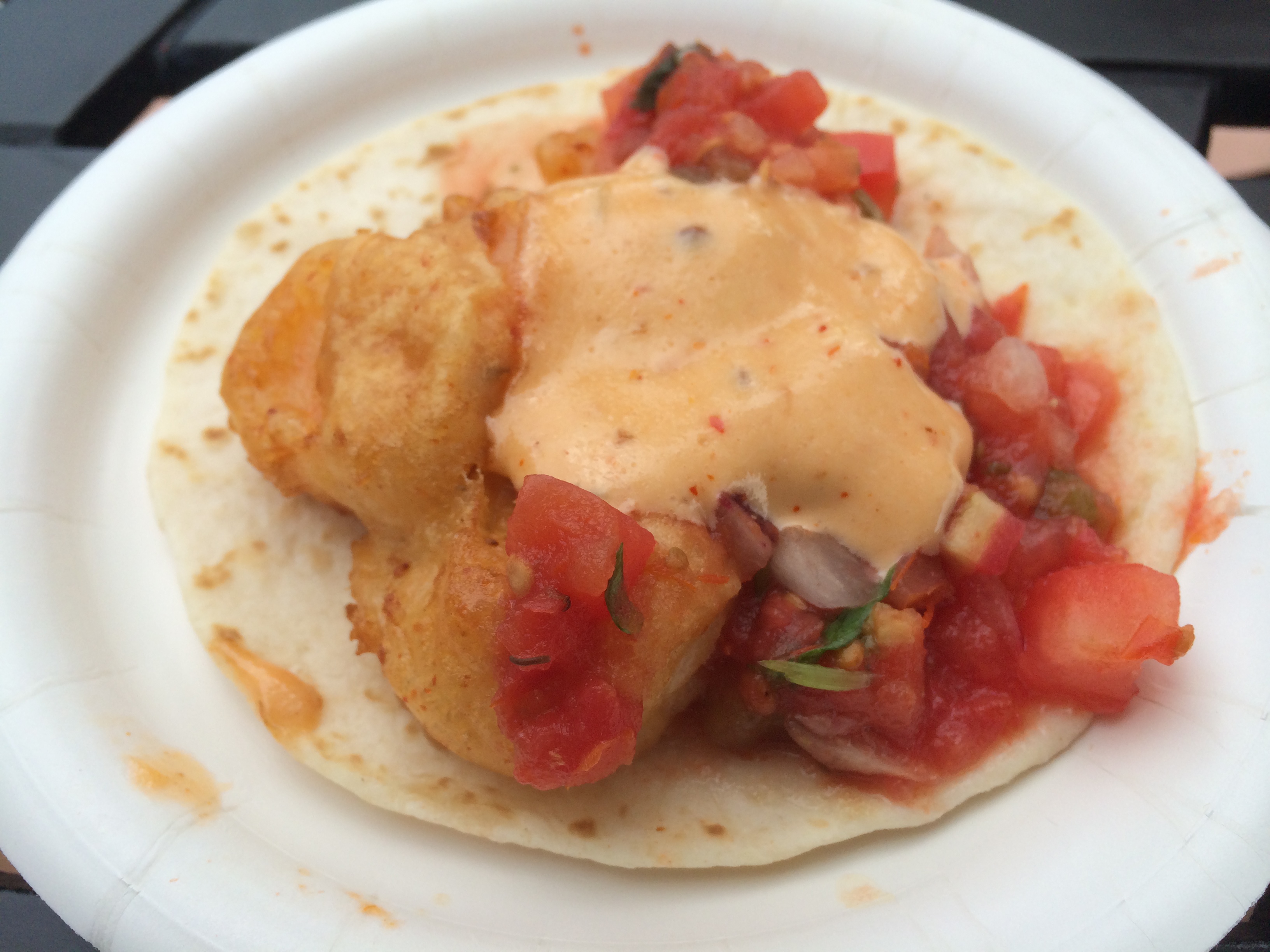 Next we tried the shrimp taco and I must say it was awesome! I even commented in the video that it was my favorite thing of the day, and we had been to four marketplaces before than one on the day we filmed the Mexico booth. That means better than the lamb chop from Australia, better than the meatball from New Zealand, (I loved that) and better than the empanada from, well you get the picture. It was great. The shrimp was tender, not chewy, the pickled habanero gave it a great flavor with a little kick, and it just made a really tasty combination. I was fully expecting to enjoy the rib-eye more, but the shrimp was just awesome! With the shrimp we also tried the Sangria that was tasty and refreshing and paired nicely with the shrimp.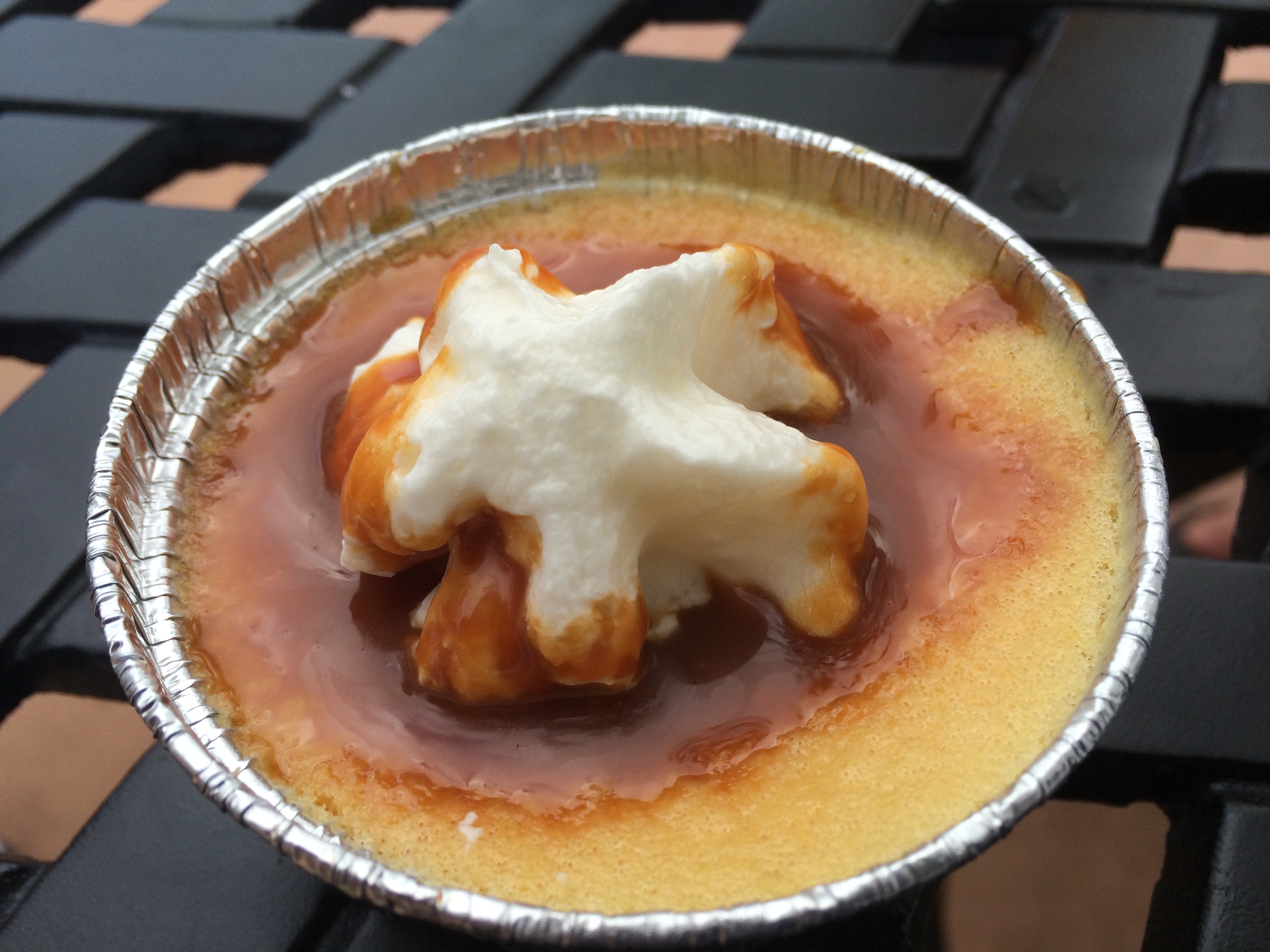 We also tried the dessert from Mexico, not every marketplace offers a dessert, but Mexico offered a Sweet Corn Cheesecake that we really liked also. It was in round tin similar to a flan or a creme brulee, had a caramel flavor on top, and a custard like corn flavor below. I'm not normally that big of a dessert person, but really enjoyed this dish.
The Mexico booth is always popular and with good reason, the taco's are awesome and the drinks tasty! They've been a mainstay at Epcot's Food & Wine Festival since the beginning in 1996.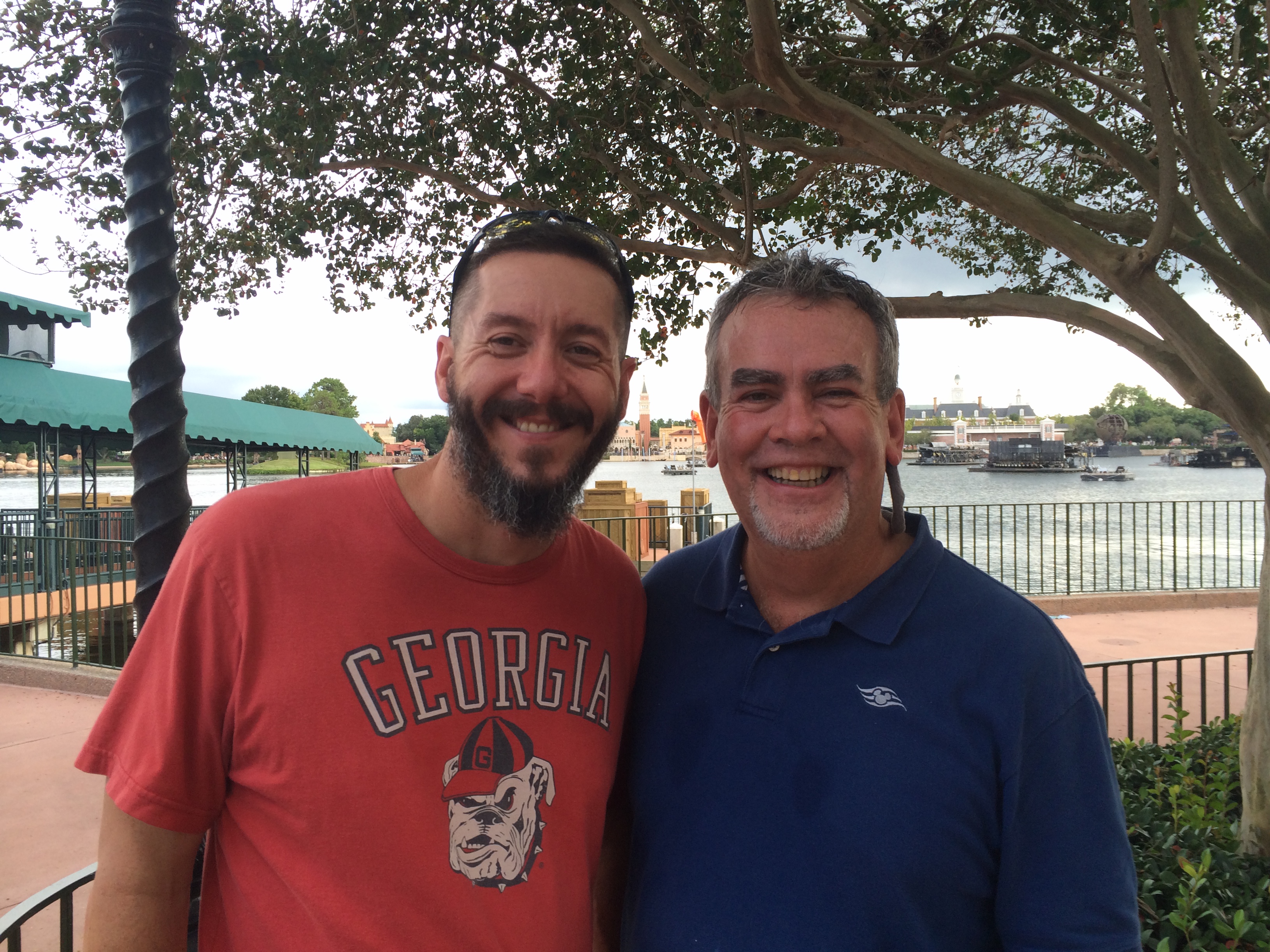 You can find out more about what we thought about Mexico and see the looks on our faces as we tasted each dish on our weekly videos here on Travel with Rick. Mexico was our fifth and final stop on our first week's video that we posted on October 3rd. Thanks again to my friend Marc Bigbie for helping out with that show, we'll have more guests and more marketplaces each friday until November 28th, and we'll be blogging daily here the whole month of October about our Food & Wine experiences in Epcot.
Hope to see you around World Showcase, cheers!