New Zealand Marketplace – Epcot's International Food & Wine Festival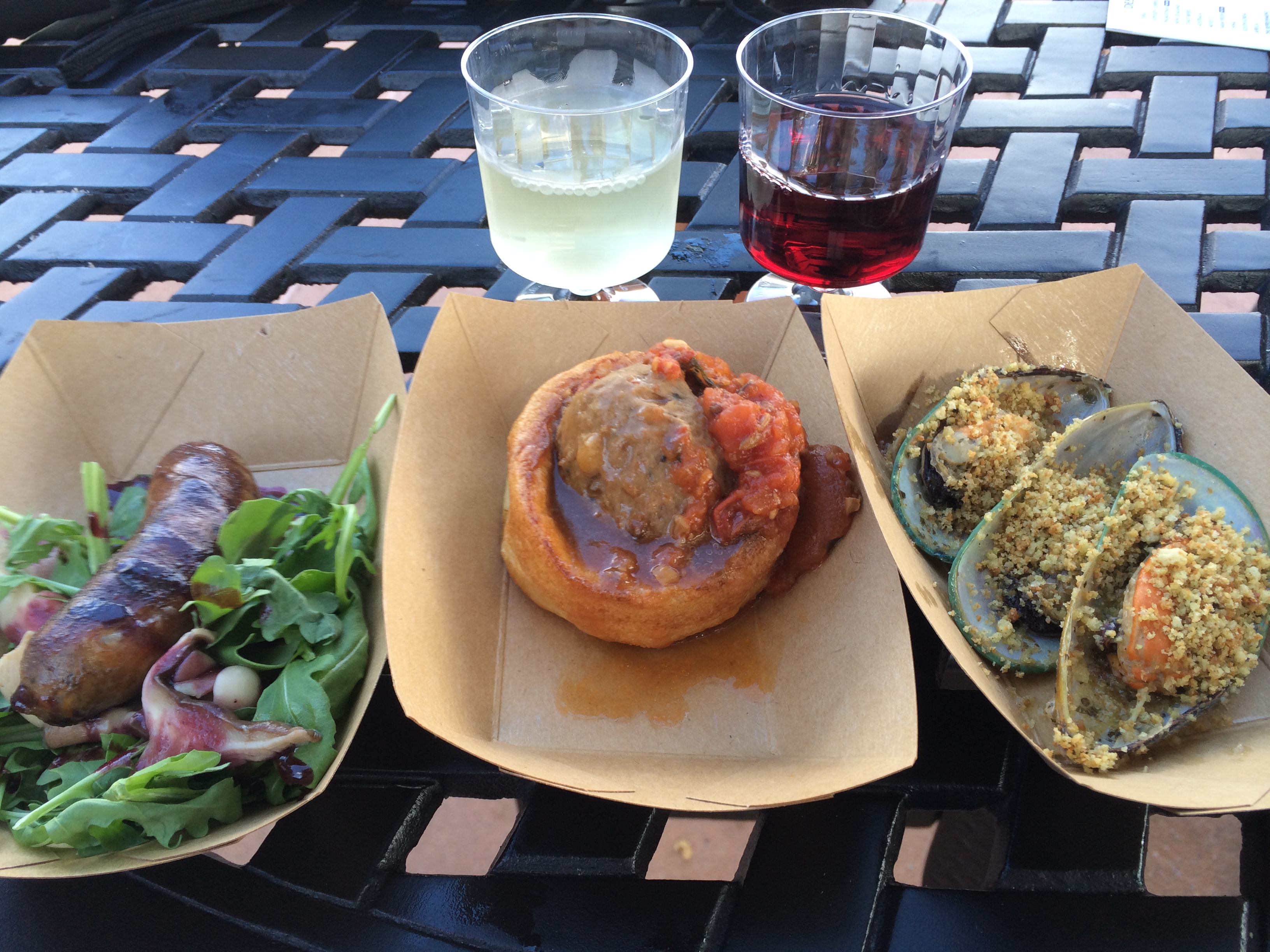 Today we wanted to talk about the New Zealand marketplace. Now admittedly I have a built in bias for New Zealand and have been really looking forward to this marketplace. Some of our favorite wines come from New Zealand and are featured at this booth. Kim Crawford wines have been offered here for a few years now and we always look forward to the pairings of food with these great wines.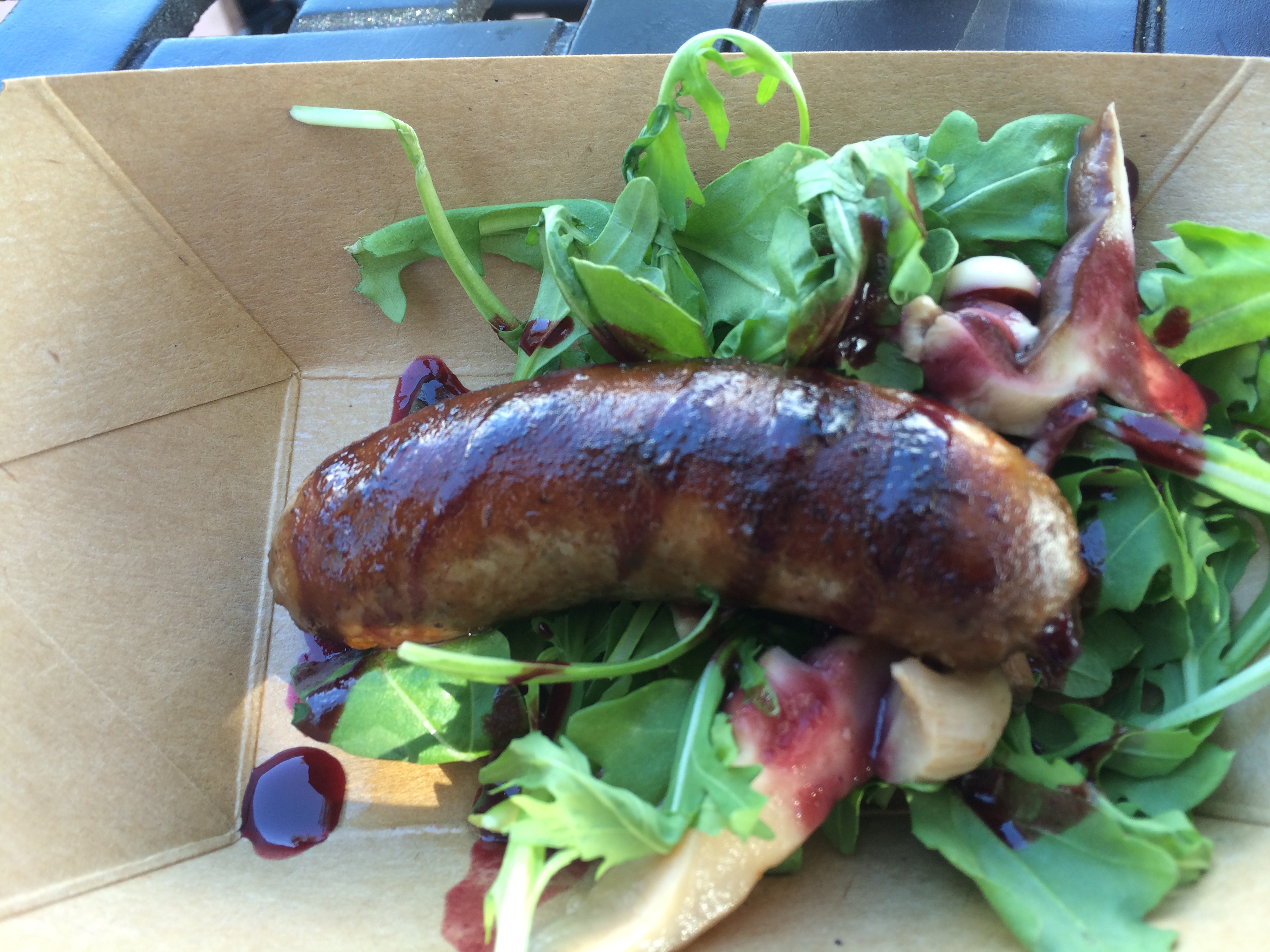 The sommelier pairing in New Zealand is the Venison Sausage with Pickled Mushrooms, Baby Arugula and Black Currant Reduction and the Kim Crawford Pinot Noir. The sausage was quite tasty and very good and paired well with the Pinot Noir which we really loved, that's one of my favorite Pinots. The arugula salad and pickled mushrooms were very good as well and were a great addition for the sausage, even though Marc had said he wasn't a big mushroom eater, I think he liked these.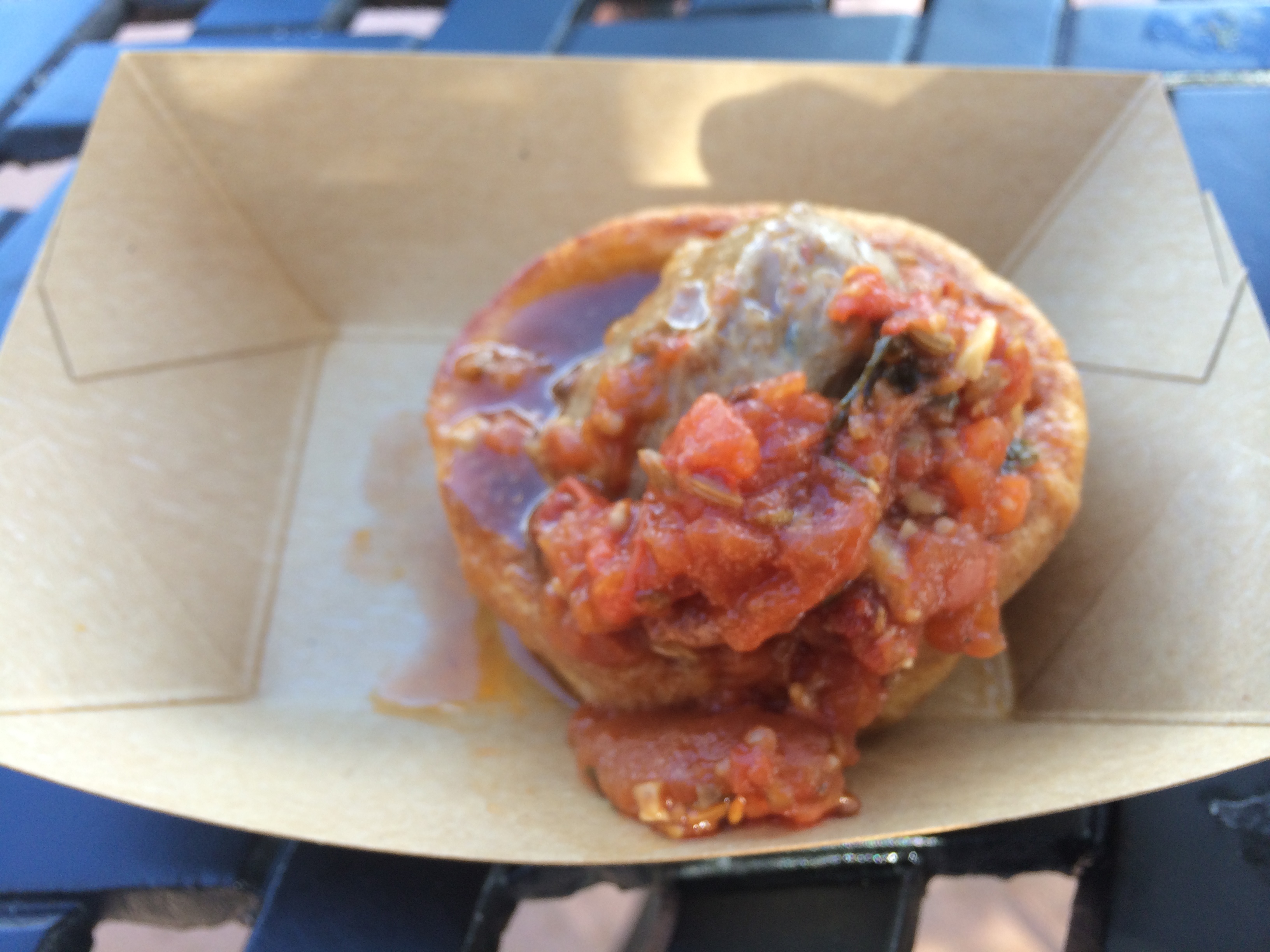 My favorite food item from New Zealand is the Lamb Meatball with Spicy Tomato Chutney. This has come back for a couple of years in New Zealand. It has been a slider in the past, but I think it works really well in the small bread bowl that it's in now. The tomato chutney is great and adds a wonderful flavor to the the meatball. The lamb has a great flavor, not dry at all and just tastes wonderful!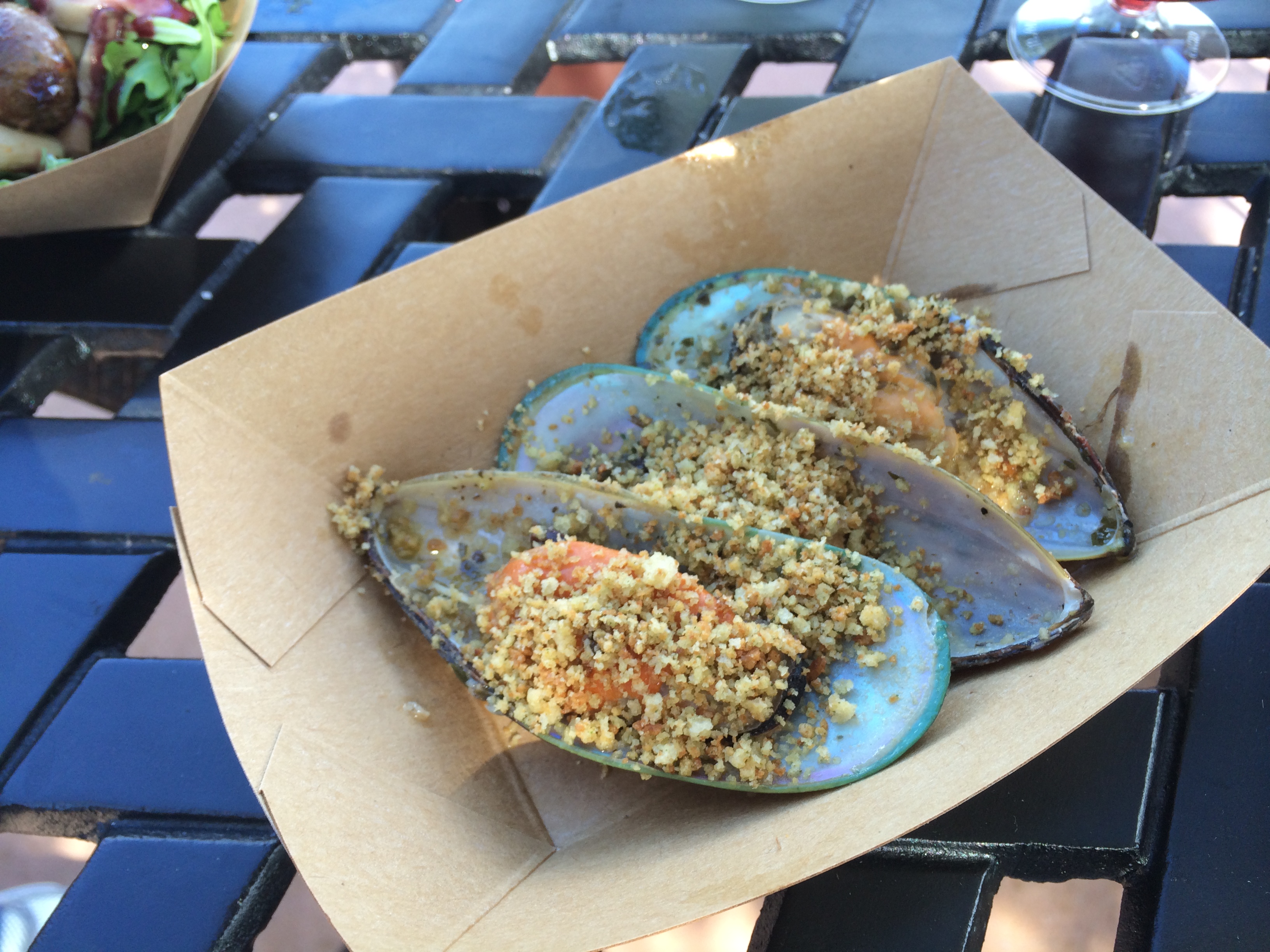 Next we tried the Steamed Green Lip Mussels with Garlic Butter and Toasted Bread Crumbs. The mussels tasted great, were quite large, plump even and weren't chewy at all. We paired them with the Kim Crawford Sauvignon Blanc, which you can tell from the video is one of our favorite ones at home. The wine paired quite well with the mussels, but the other two wines offered the booth, an unoaked Chardonnay and a Pinot Gris would have gone quite well also.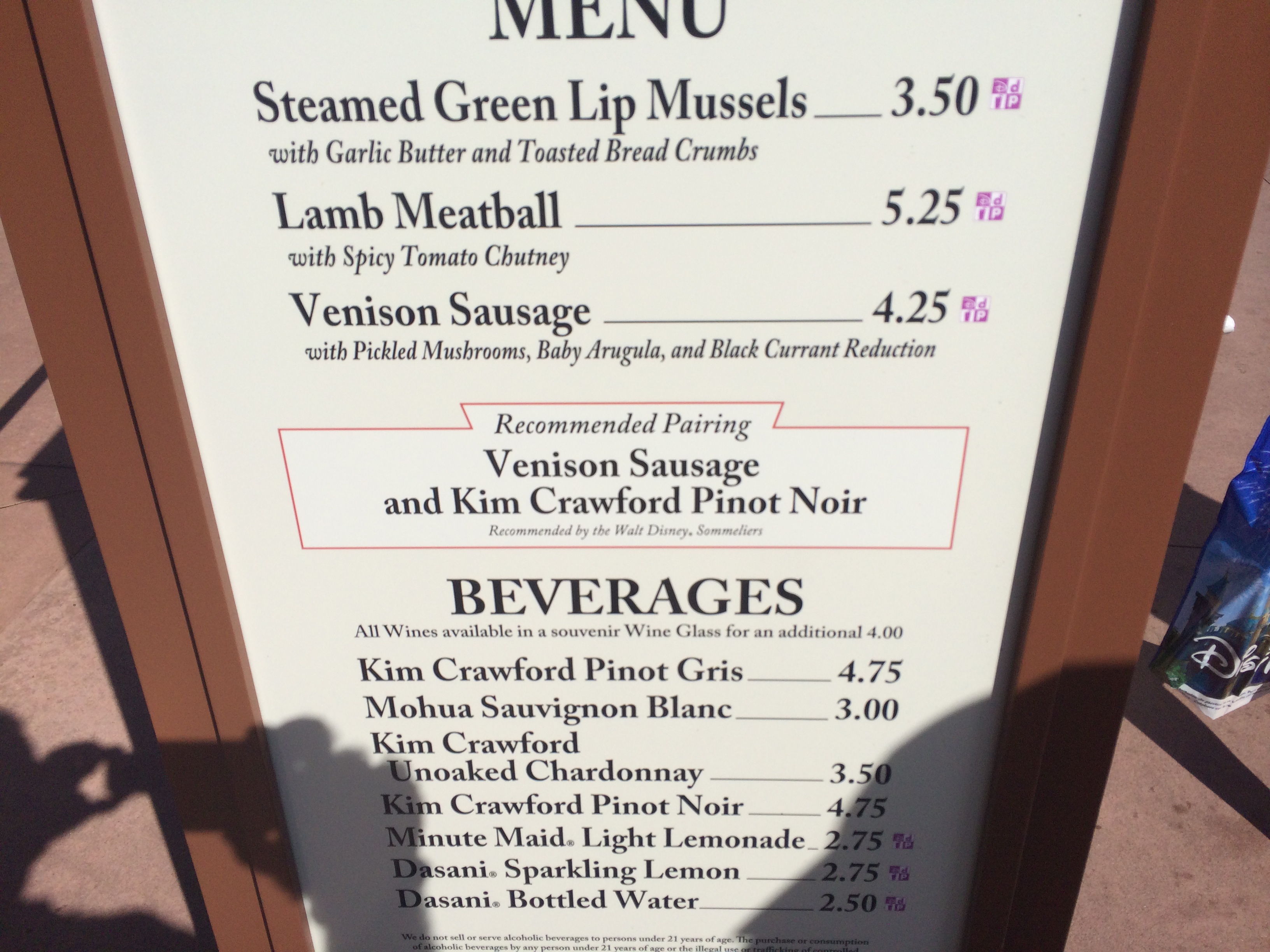 We really enjoyed all of the food dishes from New Zealand, and I think it's pretty clear at this point what I thought about the wines. All in all, New Zealand is definitely one of our favorite marketplaces at the festival, and we look forward to their offerings year after year!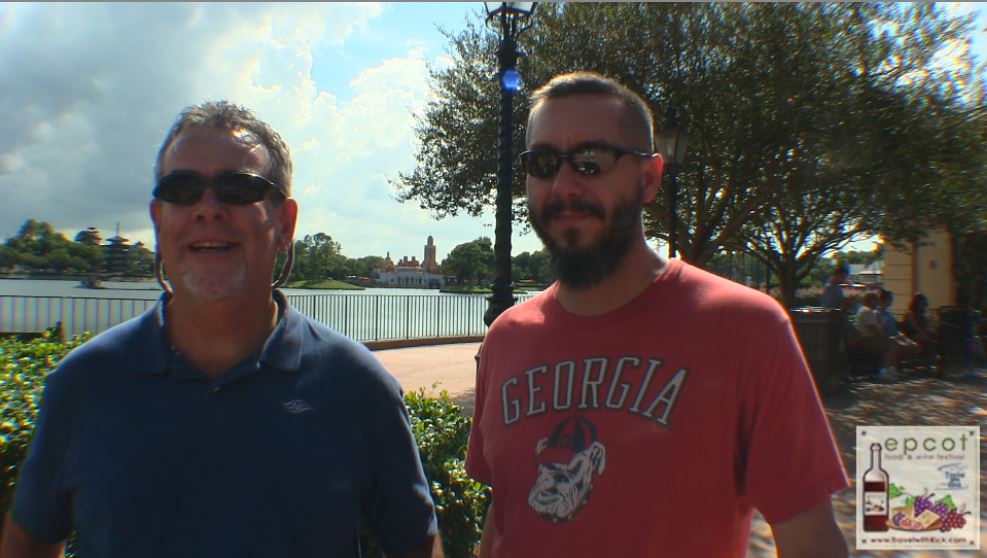 Definitely check out all we had to say about New Zealand on the video which aired on Friday October 3rd on the blog. It's the third stop on the show and we taste all the foods from New Zealand for you there. Big thanks to my friend Marc Bigbie for helping me out with this show.
 See you around the Festival…Cheers!