Paddlefish – Disney Springs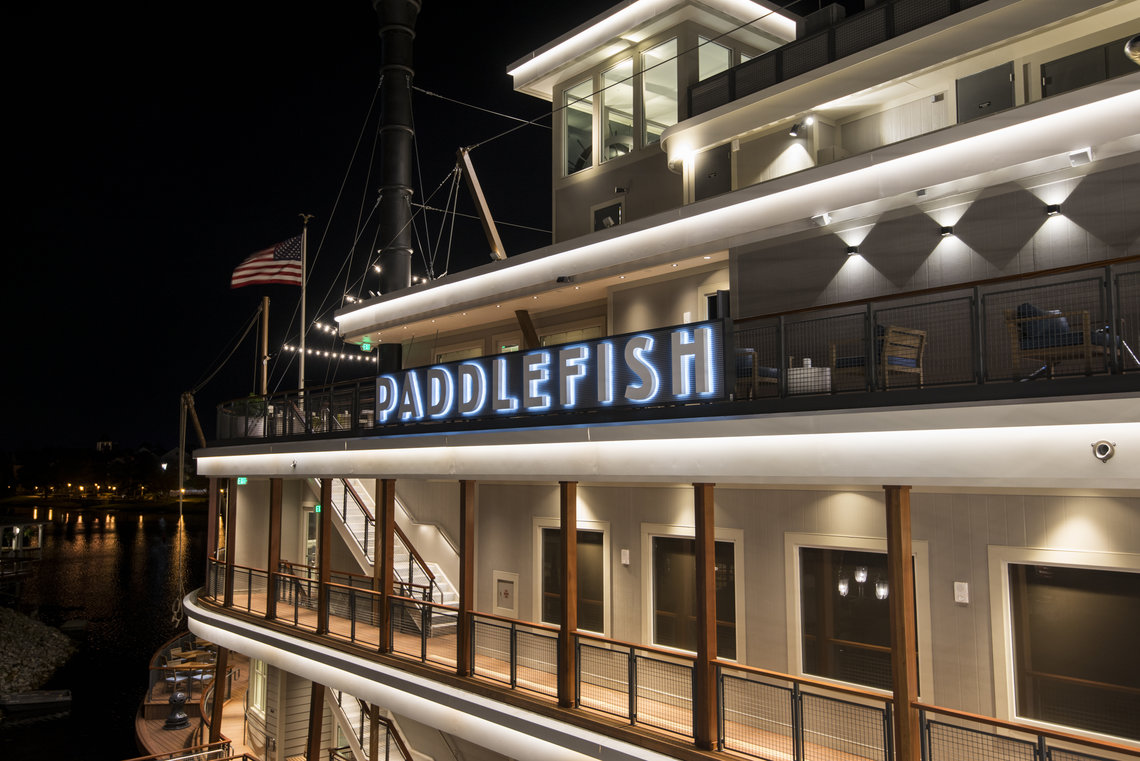 Last week we had an opportunity to dine at Paddlefish, a brand new restaurant taking over the Empress Lily, which was once home to Fulton's Crab House.
It had been years since we've eaten at this location, back when it was Fulton's Crab House, which has actually always been one of the most popular restaurants at Walt Disney World.
We enjoyed a great night of seafood, some nice wine from their extensive wine list and the wonderful atmosphere aboard a reimagined, modern and luxurious steamboat.
We started out with a couple of appetizers, first the Crab Fries, Handd-cut potatoes, lump blue crab, Louie dressing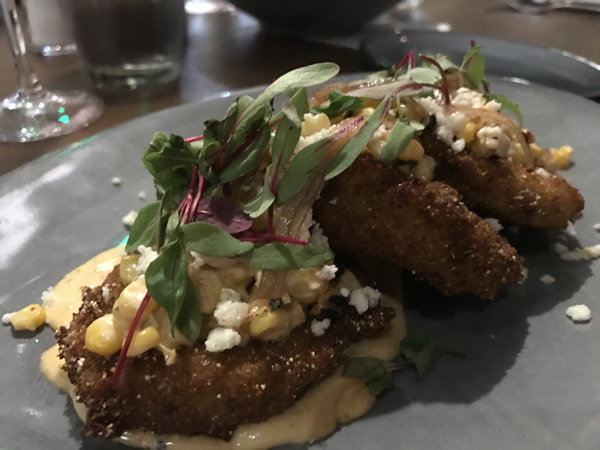 Next we had the Fried Green Tomatoes, Elote, pickled watermelon, queso fresco, remoulade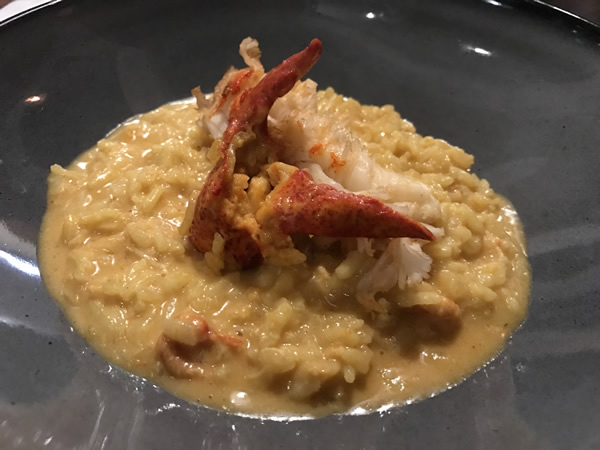 We tried three different entrees, this is the Lobster Risotto, Poached Maine lobster, saffron, Meyer lemon oil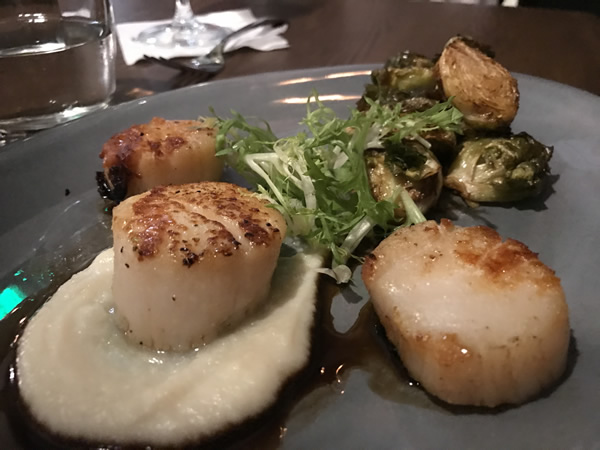 We also tried the Scallops, Brown butter, cauliflower puree, crispy brussels sprouts, bacon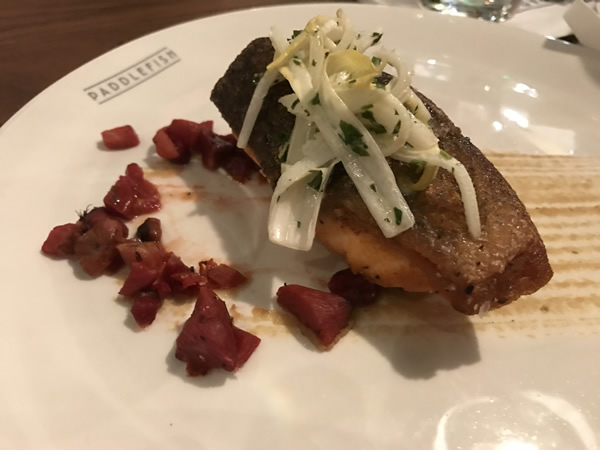 Here is the Faroe Island Salmon, Crispy skin, heirloom beets, kohlrabi-green apple salad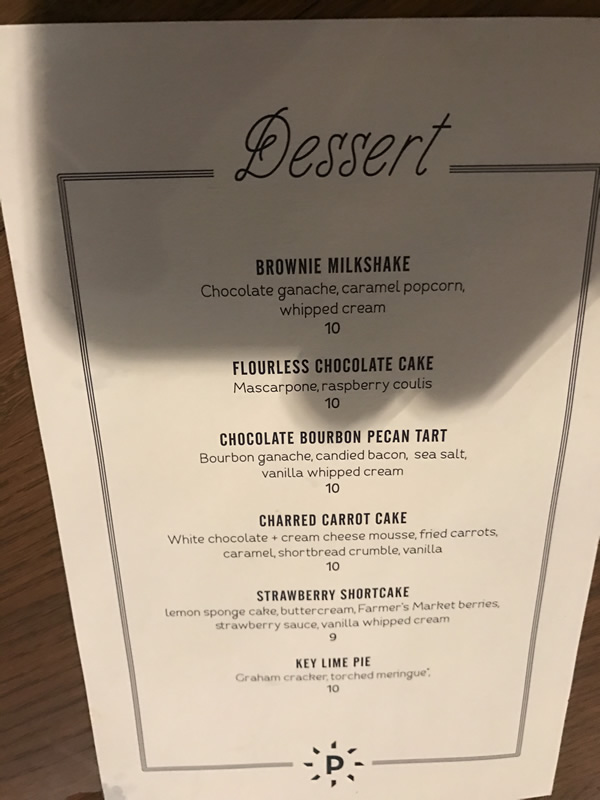 An ample dessert menu from brownies to Key Lime Pie was tempting, but we passed.
We can't wait to get back here and try more things on the menu. Our server said there really wasn't anything bad on the menu, and I actually do believe her. I particuarly am looking forward to coming back for the Lobster Corn Dogs appetizer and from the entree list the Jambalaya and the Branzino for 2 sounds great!