Quantum of the Seas – Royal Caribbean Cruise Line
We just returned from an 8-night voyage on the Quantum of the Seas, Royal Caribbean's newest ship. This is one amazing ship! Billed by RCL as a "smart ship" there are many technological advances that make her, in my opinion, the coolest ship at sea.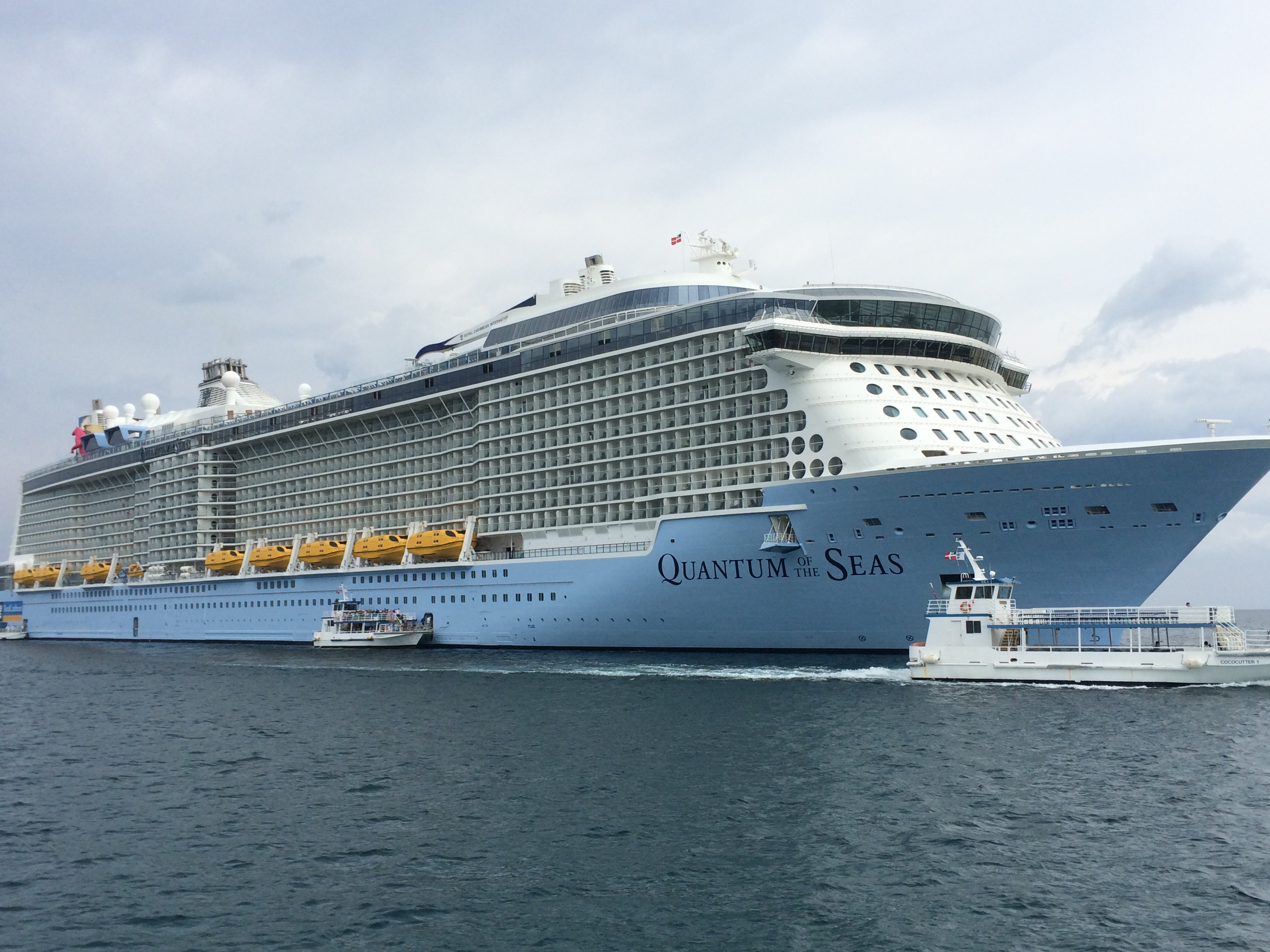 We boarded the Quantum of the Seas in Cape Liberty, New Jersey for an eight day travel conference on board the ship and the week will gave us an opportunity to get to know the ship, participate in onboard activities, enjoy the wonderful dining on board, as well as network with travel industry peers and leaders.
As I mentioned, the Quantum is Royal Caribbean's newest ship, and we are really enjoyed our time aboard! Here are a few of the things we liked most on this innovative ship: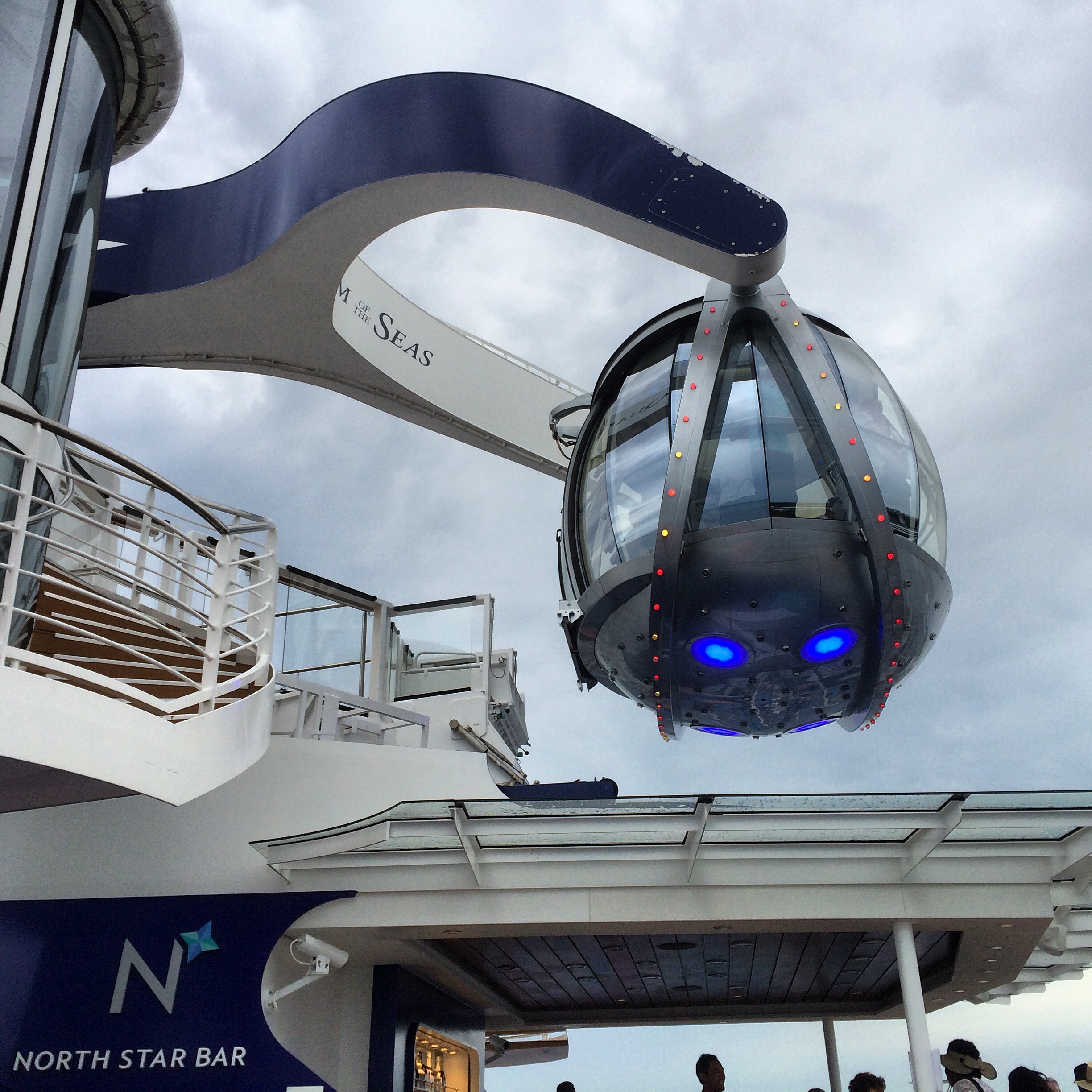 The North Star, a capsule, modeled after the London Eye gives cruisers a 360-degree view of the deck but can also pivot over the side of the ship with just the sea below. Think London Eye type view on top of a cruise ship, one word – AMAZING!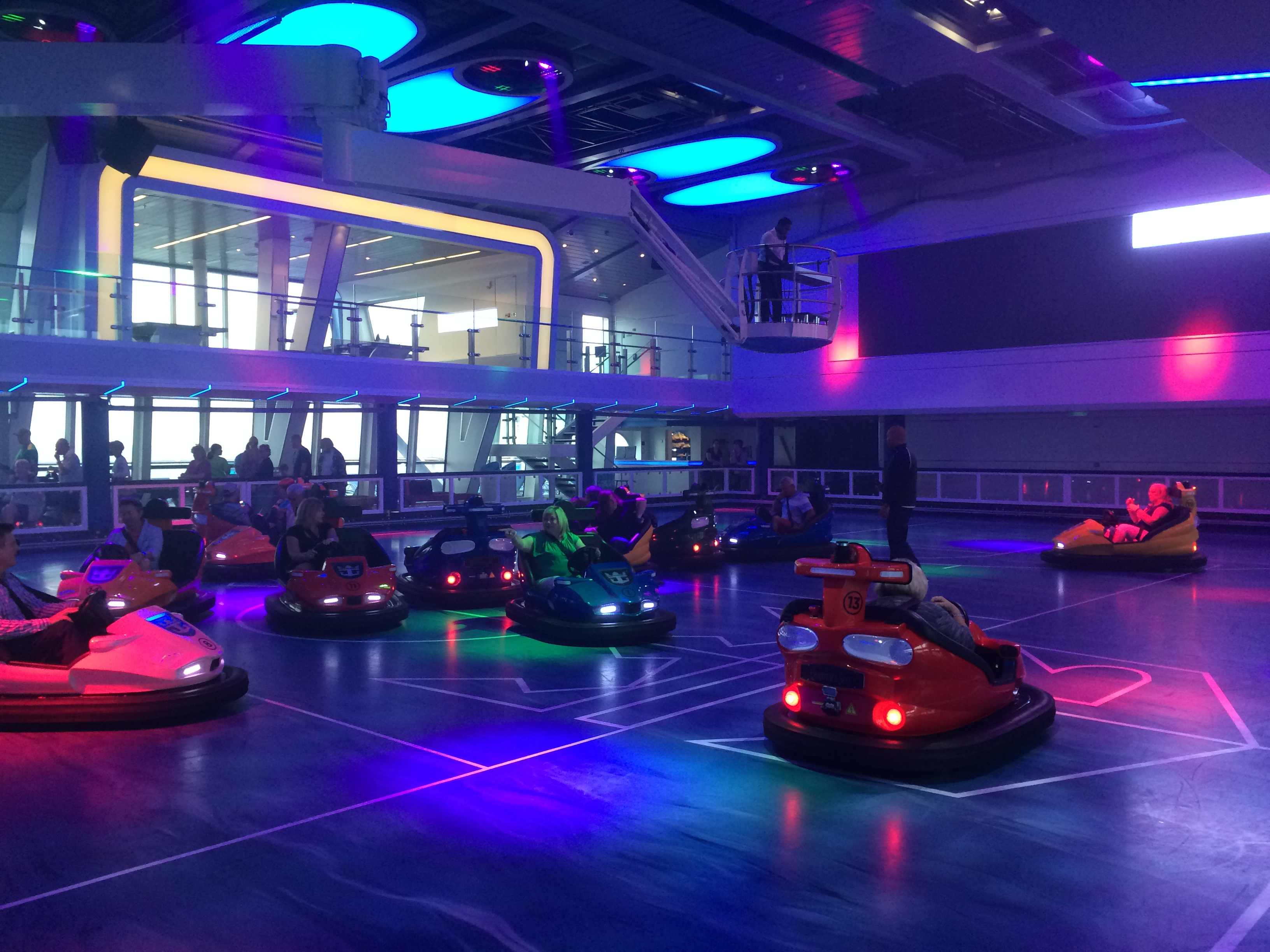 SeaPlex is a giant, multi-use activity area at the top of the vessel that offers everything from bumper cars and roller skating (both cruise ship firsts) to basketball and even trapeze lessons. Two levels high, it also has upstairs nooks for playing Xbox, ping pong and foosball. There's also the first food truck at sea, an outlet called the SeaPlex Dog House that serves up hot dogs, bratwurst and sausages. Can someone say #MeatinTubeForm…I know, hot dogs and brats at sea from a food truck, again, AMAZING!
There's a Bionic Bar. This is the first bar with robot bartenders at sea. The high-tech venue features two drink-slinging robotic arms that take orders from passengers via tablets located around the bar. They then mix up the drinks by drawing liquor from dozens of bottles hanging from above and adding just the right amount of mixers and ice. Will they get it right? Will they spill? Who can resist sticking around to find out! After the drink is made, you use your ship card to claim your drink, so there are no mix ups this way, pardon the pun!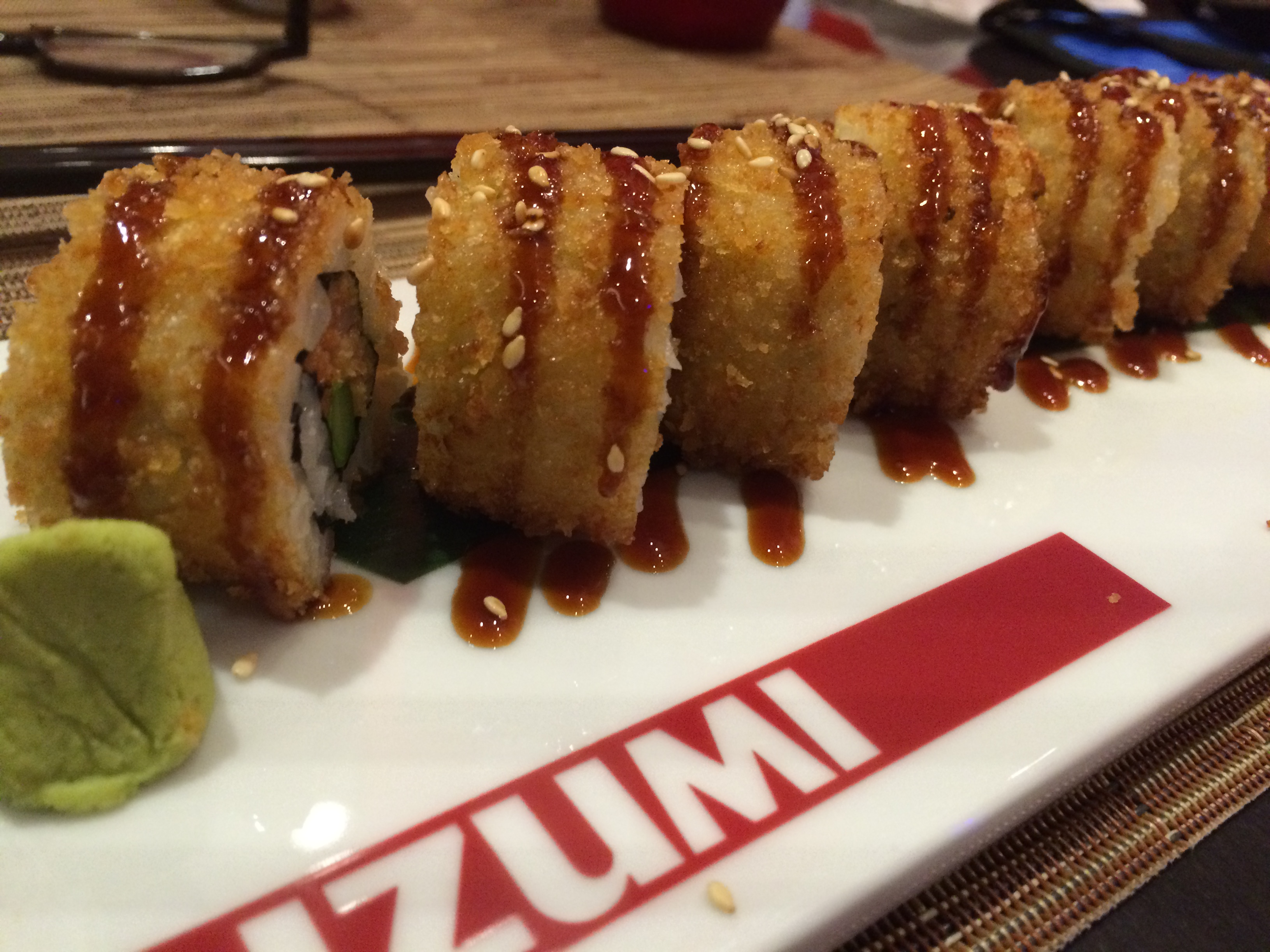 New flexible dining. The days of being herded into a cavernous dining room for a banquet-style dinner (often at a giant table with strangers) are coming to an end at Royal Caribbean — and none too soon. On Quantum, the traditional main dining room has been replaced by four smaller, no-extra-charge restaurants that passengers can visit when and with whom they like. Each offers a different cuisine, from contemporary American to pan-Asian. A fifth no-extra-charge restaurant is reserved for passengers in suites, and there's also a wide array of extra-charge eateries on board from a steakhouse to a sushi outlet.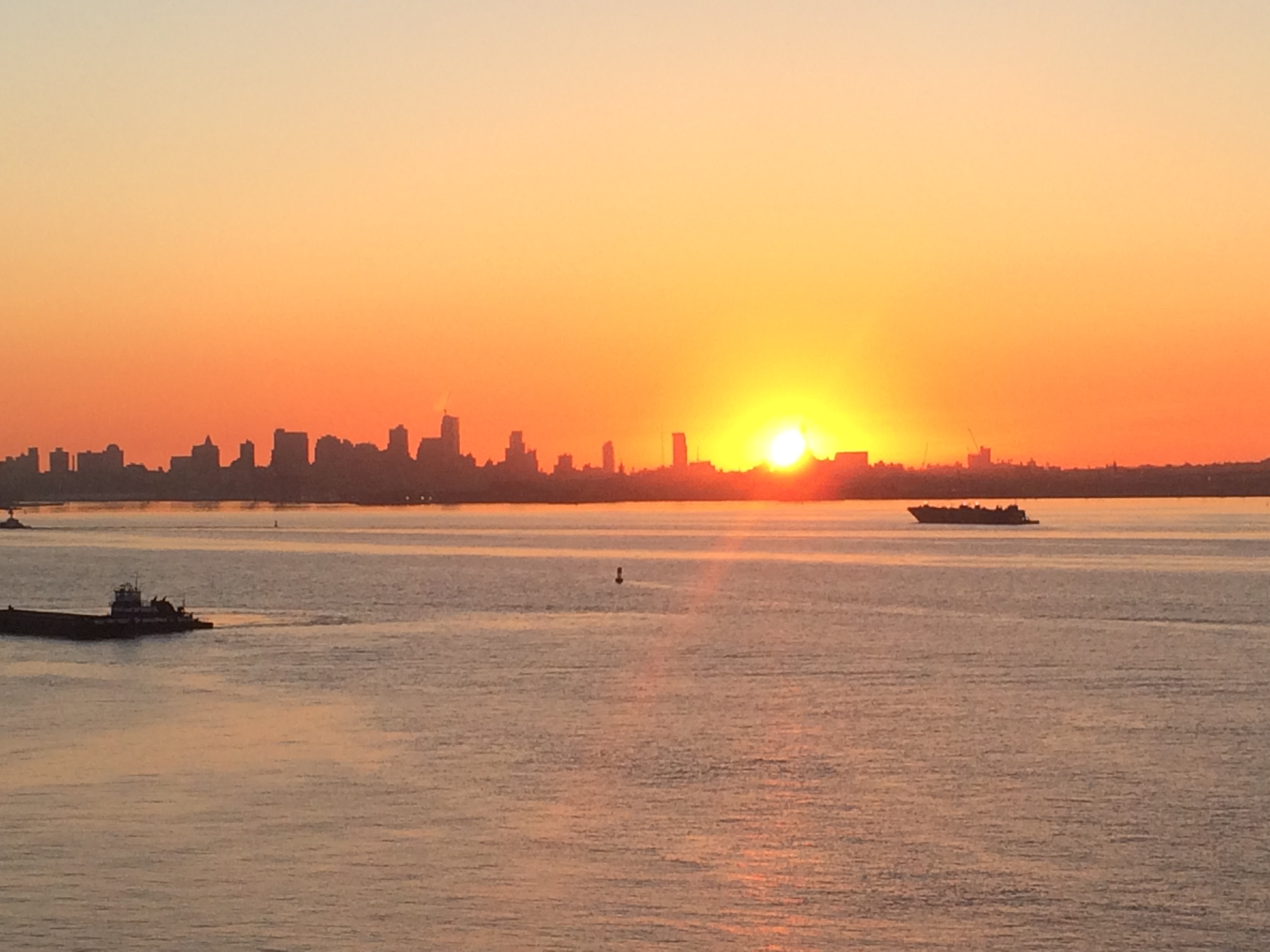 Fastest internet at sea! Royal Caribbean's "smart ship" offers streaming quality unlimited internet via a special satellite technology exclusive to them so everyone can keep in touch while on the ship. Times were when on a cruise you were able to unplug and disconnect while on vacation. Today we are more connected than ever and want to share our vacation and stay in touch with friends and family while at sea. There is package to fit every need for one device or multiple devices. No more checking your minutes remaining or watching for bandwidth limits, Royal Caribbean has you covered!