Refreshment Cool Post – Day 16 of Epcot's Food & Wine Festival 2016
Episode 416 – October 16, 2016
Today we are at the Refreshment Cool Post. This marketplace features a Spicy Hot Dog with Kimchi and mustard sauce. My good friend Marc Bigbie joins me to tell you all about the offerings from this marketplace located near the Outpost Epcot.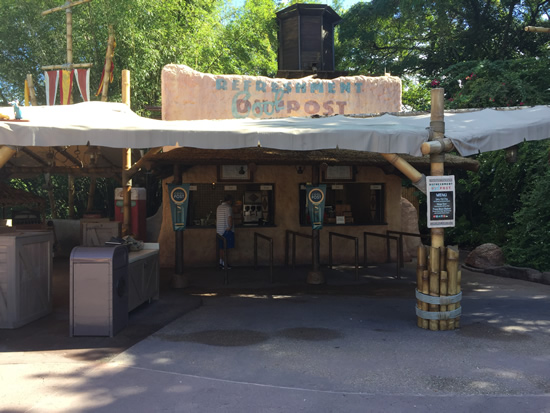 The Refreshment Cool Post is located in World Showcase near the Outpost at Epcot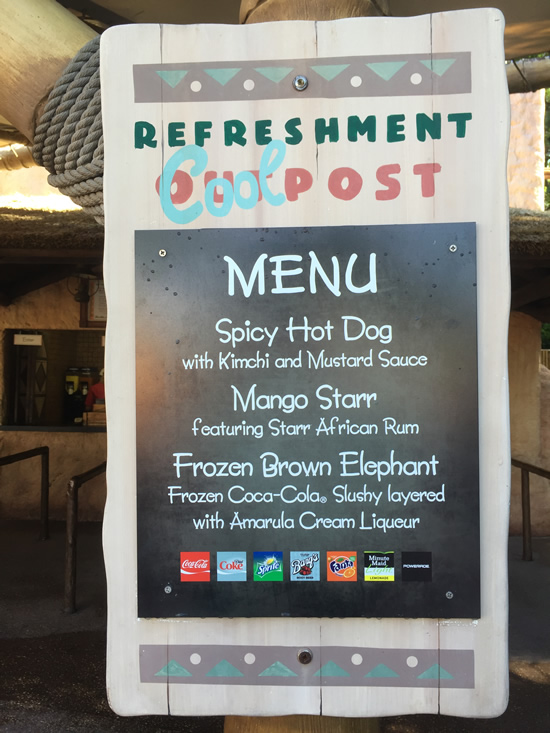 The Refreshment Cool Post is offering:
Food
Spicy Hot Dog with Kimchi and Mustard Sauce
Beverage
Mango Starr Featuring African Starr Rum
Frozen Brown Elephant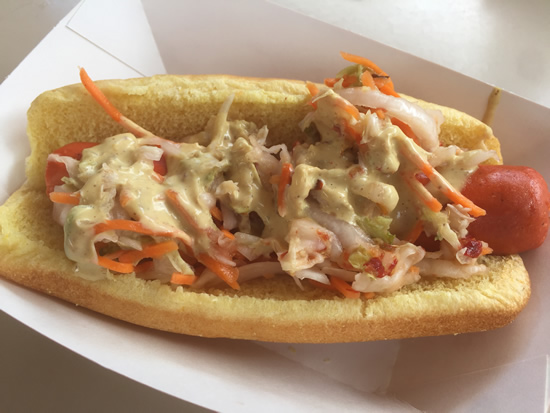 Behind the Scenes Notes:
Normally we include the recommended pairing for a marketplace, however, this one didn't seem to have one. We were going to have a frozen brown elephant with this like we did last year, unfortunately it was on the rocks, not frozen. It was a really hot day, guess the frozen drink couldn't hold up. Don't worry though, this is good all by itself!
Playing at Eat to the Beat Concert Series on October 16, 2016 – Tiffany
Guest Host for this marketplace – Marc Bigbie – @mb168
Here's our video of the Refreshment Cool Post marketplace:
Each day in October we'll be bringing you videos from the marketplaces around World Showcase at Epcots International Food & Wine festival! We are visiting every marketplace and I have friends stopping by to tell you about the wonderful offerings from these marketplaces around the world, don't miss a day!