South Korea Martketplace – Epcot's Food & Wine Festival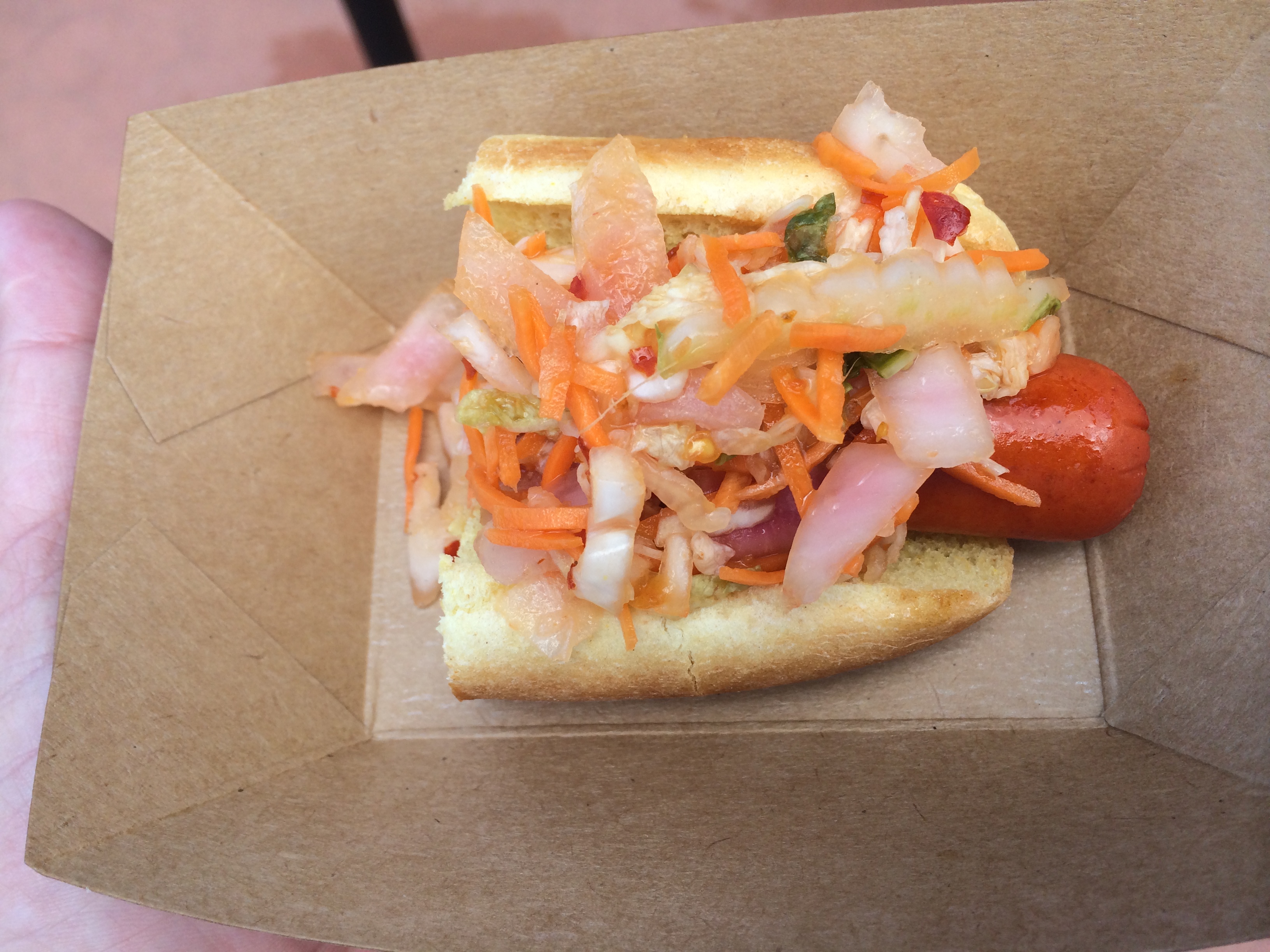 South Korea is one of the marketplaces that we definitely look forward to every year. The Kimchi Dog is one of our favorite dishes at the festival, last year I think we rated in our top five things from the festival and this year again, it's very near to the top for me.
The Kimchi Slaw has a bit of a kick as well as the Spicy Mustard Sauce give the dog a big and nice spicy kick. The sommelier pairing is the Kimchi Dog and the iCing Grapefruit Sparkling Rice Brew which paired very well with the dog.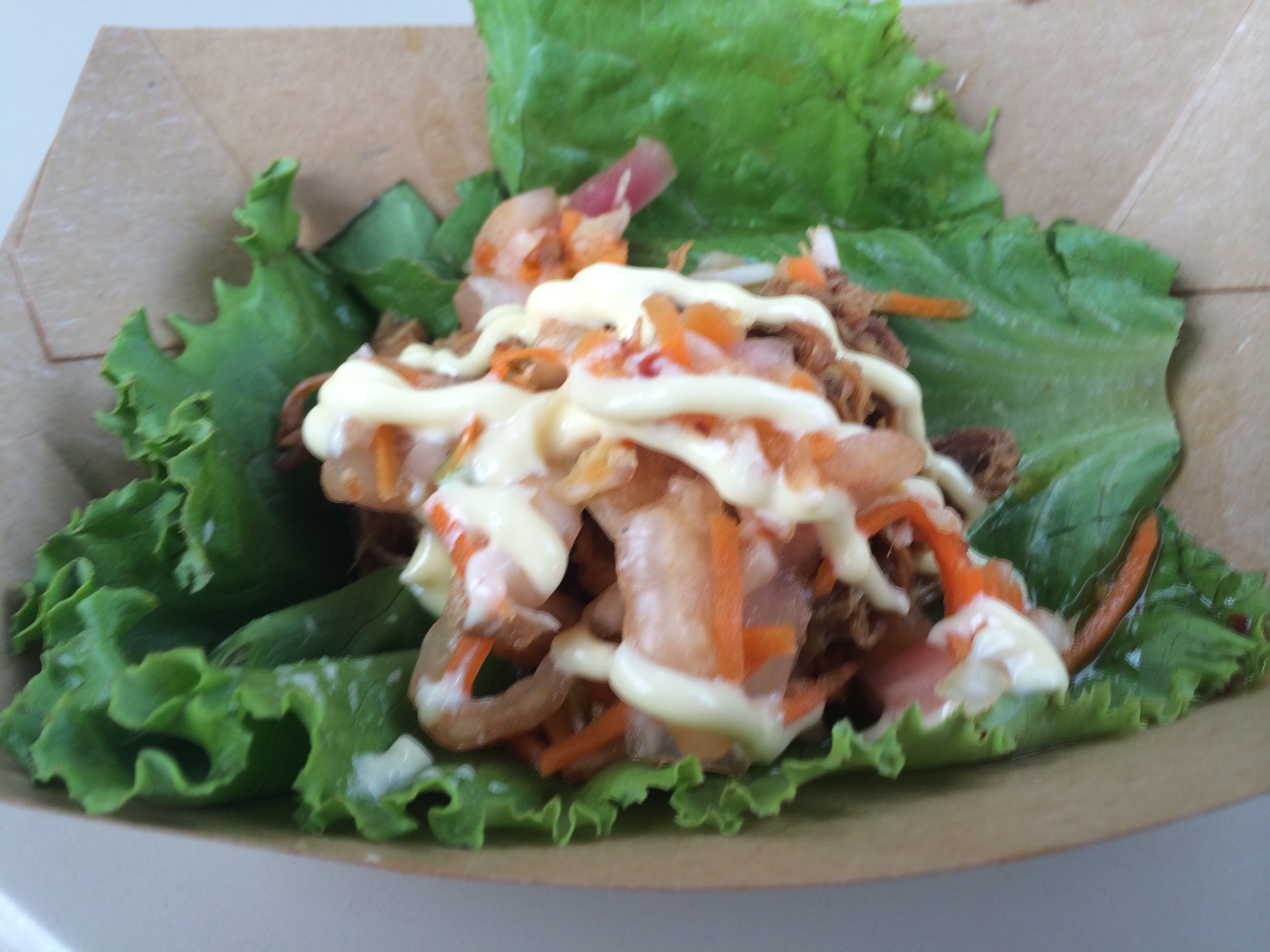 Another amazing dish that is offered here is the Roasted Pork Lettuce Wrap with Kimchi Slaw. This dish has been coming back for several years now and we always love it! The pork has a great flavor, and the kimchi slaw gives it a nice kick also. Warning, this does get a little messy. It's designed to be picked up and eaten, and as one of my friends put it, you need a wet suit! 😉 This just tells you how much juicy goodness there is in this dish!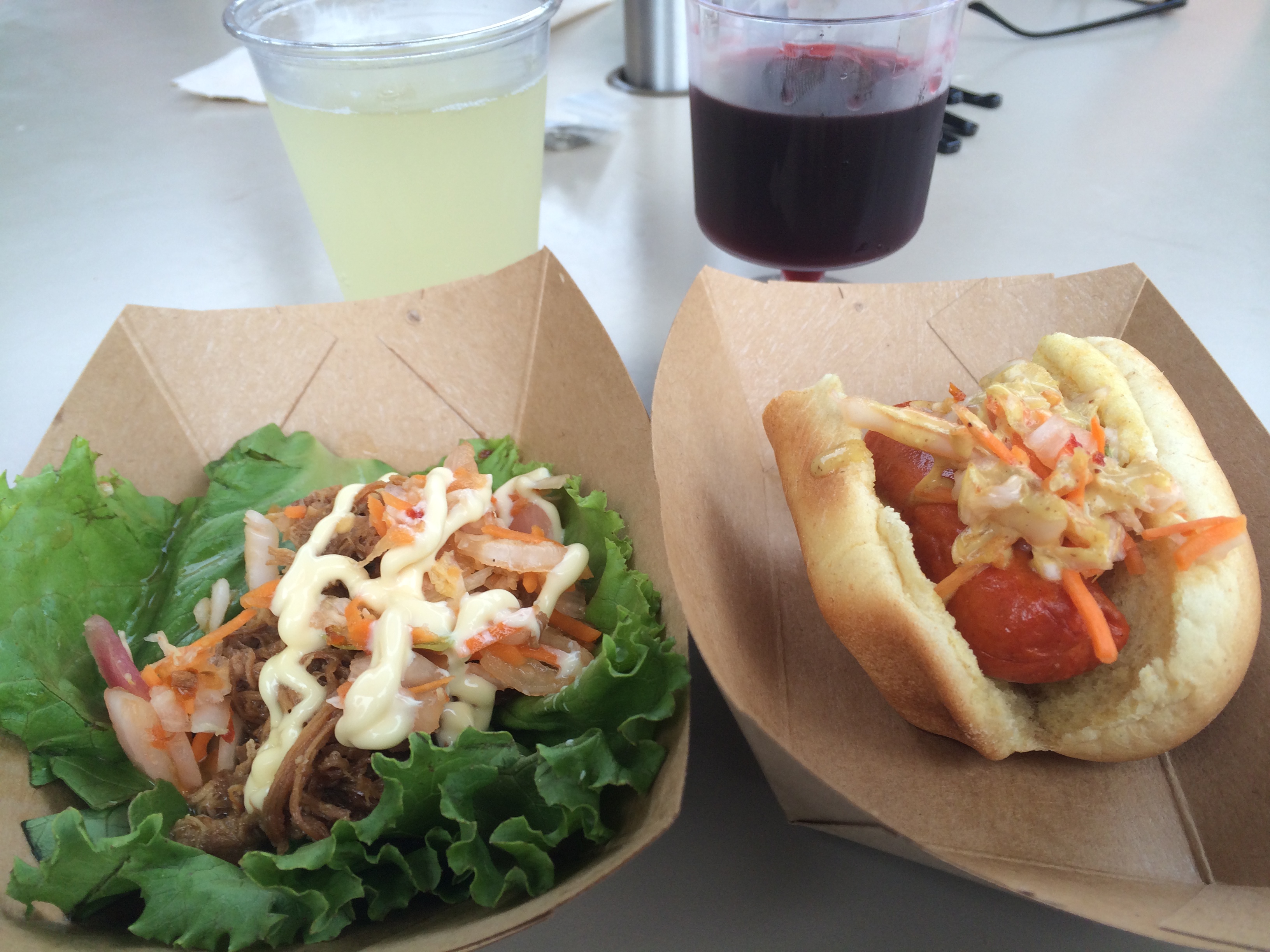 We also tried another beverage from South Korea, the Bokbunjajoo – Bohae Black Raspberry Wine. We were not very impressed with it. I would have to suggest passing on it. It was a little too sweet, and just wasn't for me.
You can find out more about the things we tasted in South Korea on our weekly video which we will post this Friday, October 10. On this Friday's show my friend John Donahue and I will take you through the Farm Fresh booth, China, South Korea, Africa and Singapore, so check out the video and find out about all these marketplaces and next week we'll have even more for you!
Cheers!