Star Wars Day at Sea – Disney Cruise Line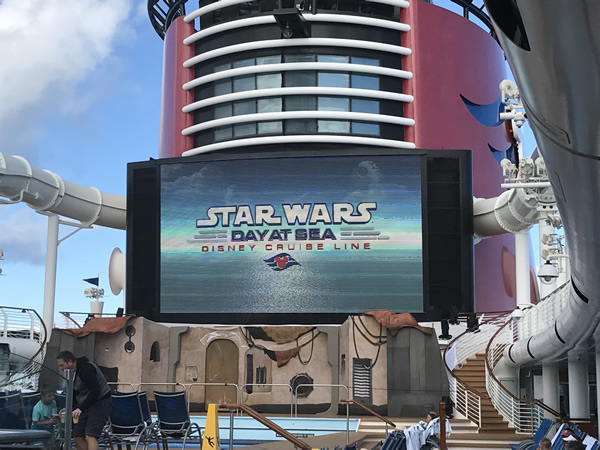 We recently had the opportunity to sail on the Disney Fantasy for a Star Wars Day at Sea cruise.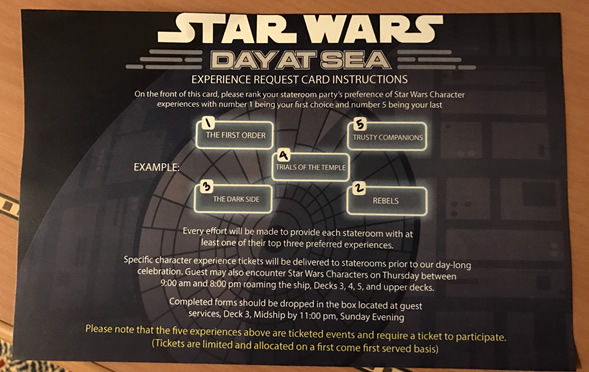 Early in the cruise, the first day actually for us, an experience request card will be placed in your room for you to choose which characters or experiences your group would like to participate in.  You'll turn those in and be notified as to what you'll be doing on the Star Wars Day at Sea, you'll receive tickets similar to excursion tickets with your times and meeting places for your experiences.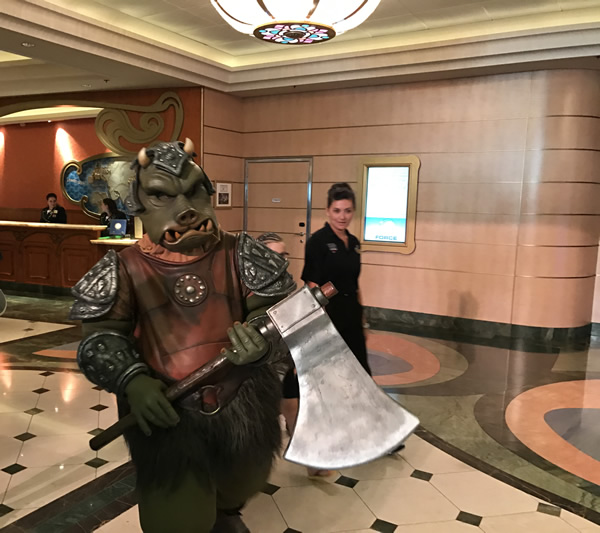 Later in your cruise, for us it was the last sea day, the ship transforms into all things Star Wars, all the music around the ship, all day will be Star Wars music, characters will roaming around the ship, and the special experiences will begin taking place.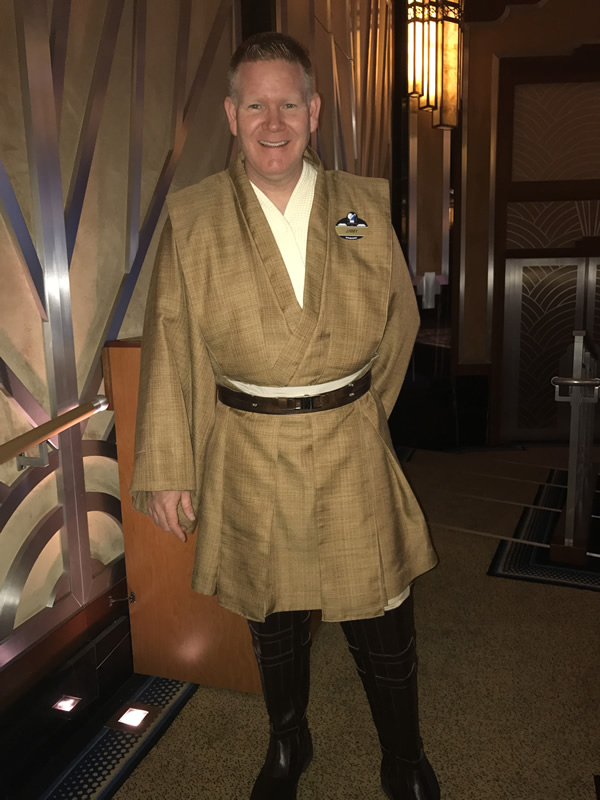 This ships crew have some of the coolest costumes too, this is Jimmy, our cruise director.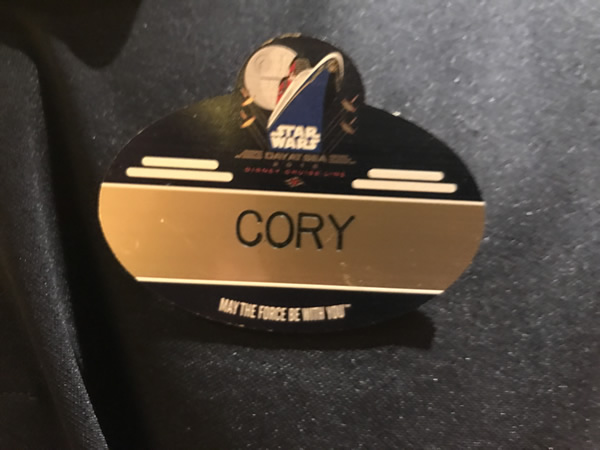 The crew even changes out their name tags for the day!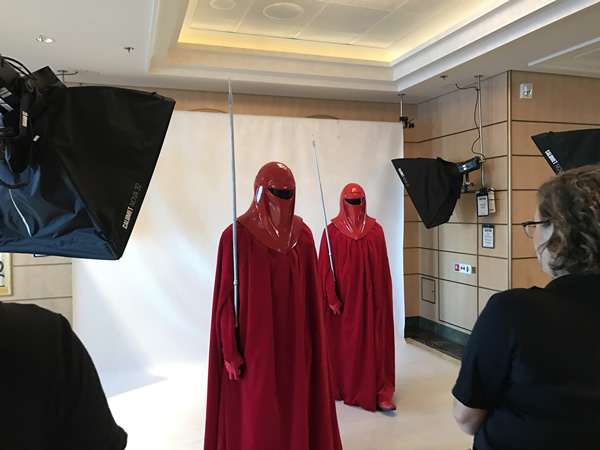 There will be great photo opportunities with your favorite Star Wars characters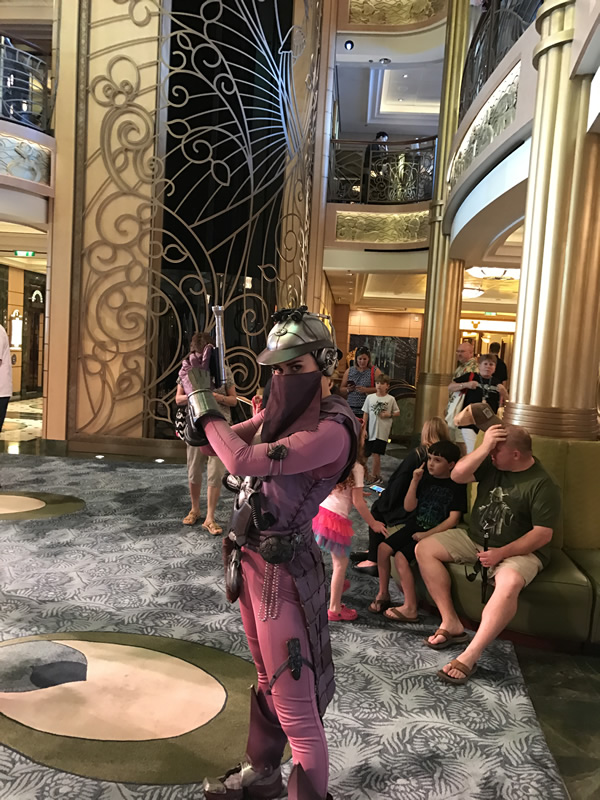 Some characters roam the ship and are happy to pose for your photos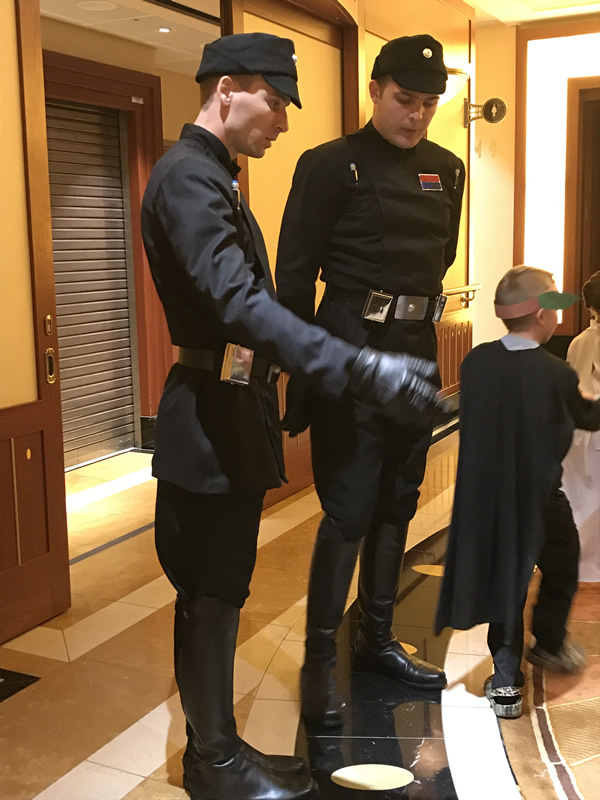 You may be questioned as to your intentions and alliances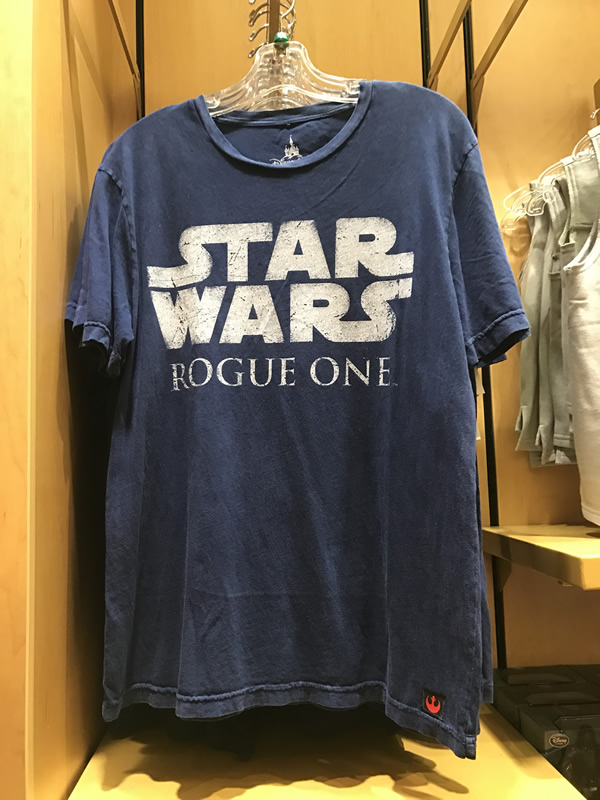 And of course there is lots of Star Wars merchandise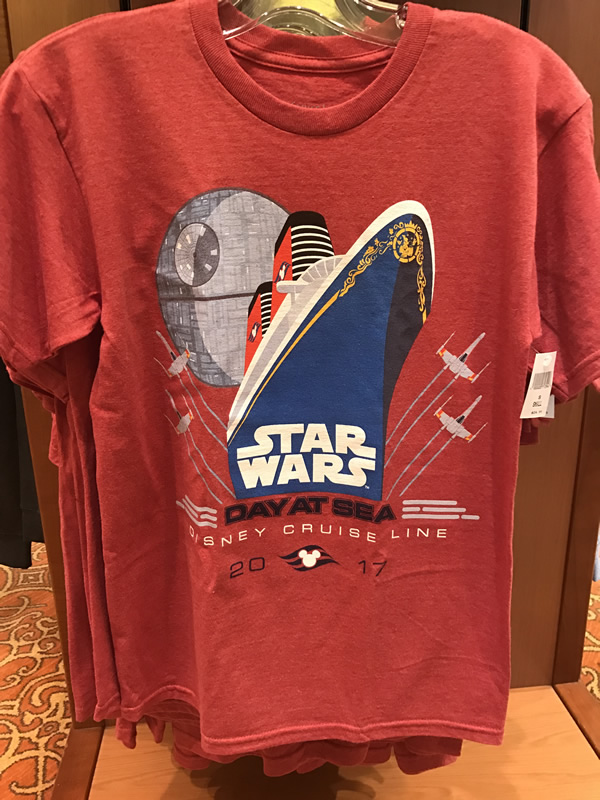 Lots of Star Wars merchandise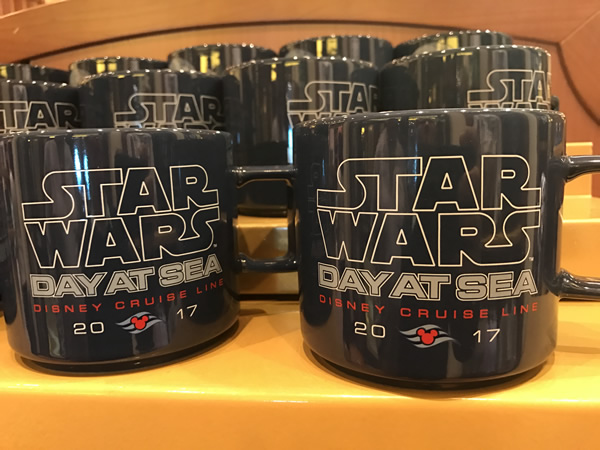 Lots of Star Wars merchandise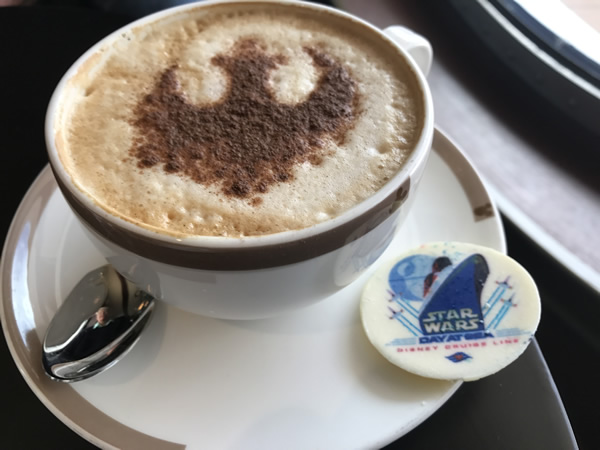 Even the coffee in Cove Cafe is transformed for Star Wars Day at Sea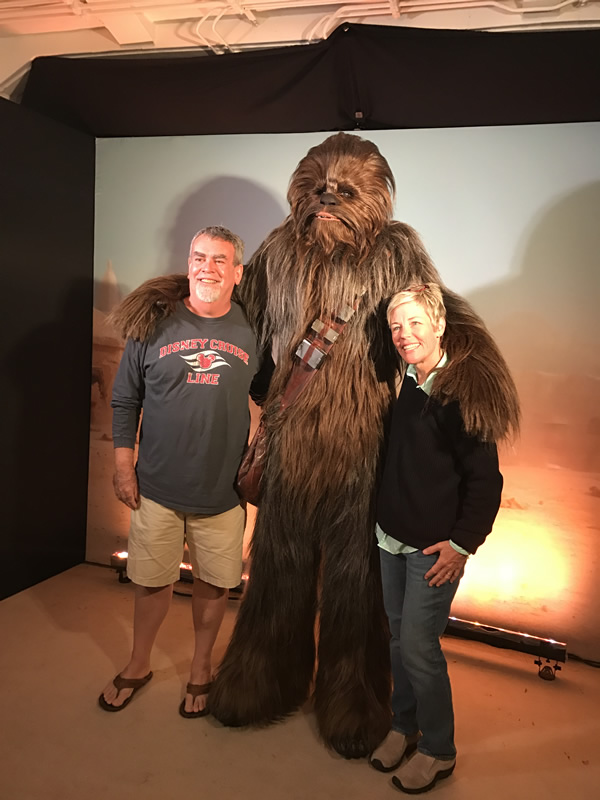 We met Chewy for one of our experiences with "Trusty Companions"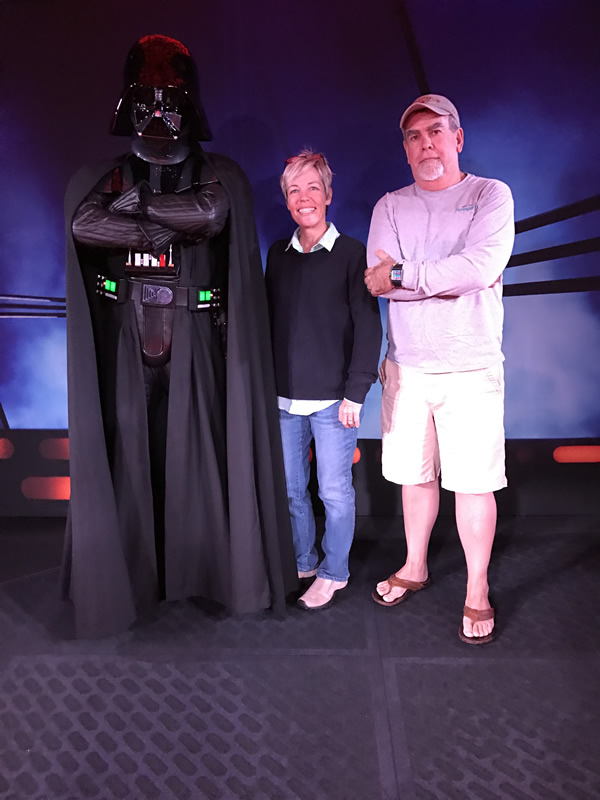 Darth Vader questioned our loyalty and tried to lure us to the dark side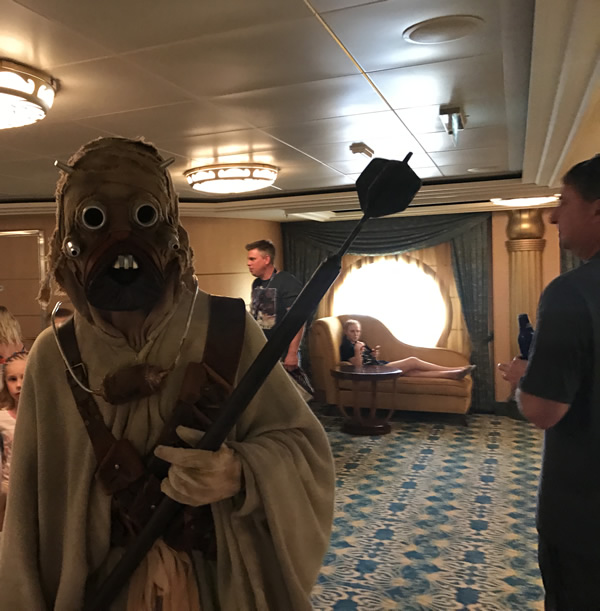 Lots of characters will be found all around the ship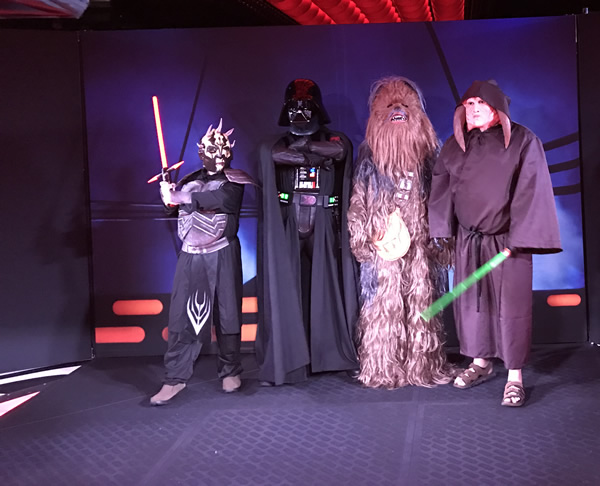 Some of the coolest characters are the guests, these three with Vader are actually cruise guests
Special talks and presentations happen throughout the day, this is  Leland Chee, whose formal job title is Continuity database administrator, but who is known as Keeper of the Holocron by Star Wars fans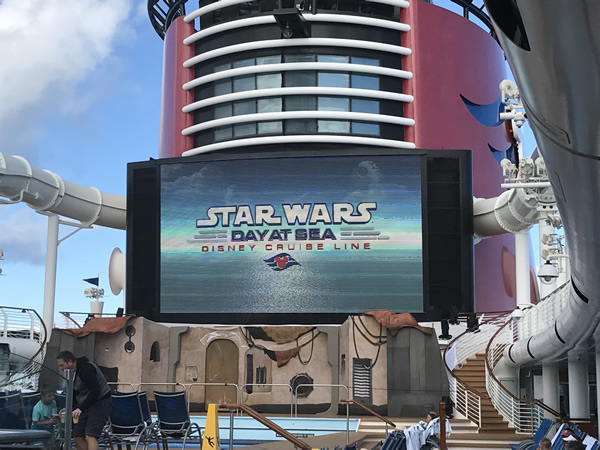 Star Wars movies are shown throughout the day up on deck and in the theaters. We saw Rouge One in the Walt Disney Theater for our evening show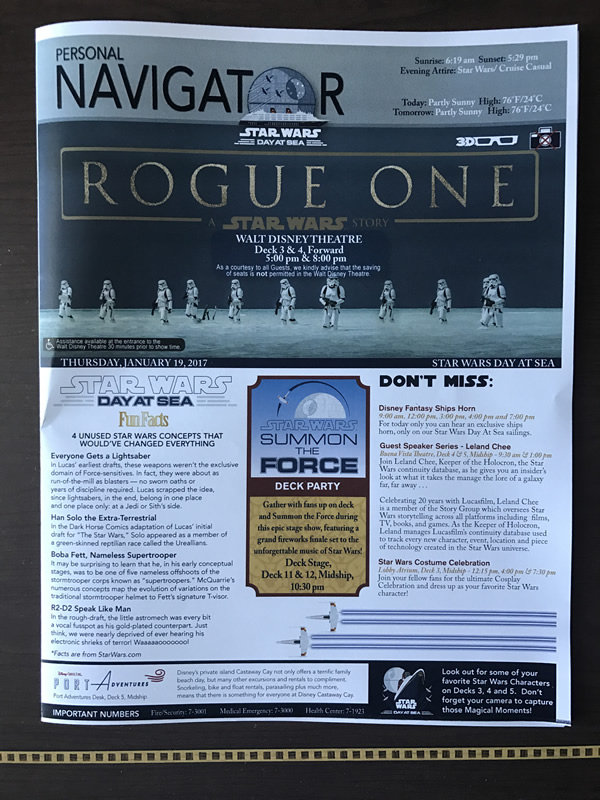 As always with Disney Cruise Line, your personal navigator is your guide so you won't miss a thing.
We thoroughly enjoyed our Star Wars Day at Sea and would highly recommend it for all Star Wars fans, young and old no matter how strongly the force resides within you!
Happy Sailing!