That's Some Tasty Sugar and Dough
Every great food city is known for something. Philly has cheese steaks, New York has pizza, and New Orleans has gumbo and beignets among other things.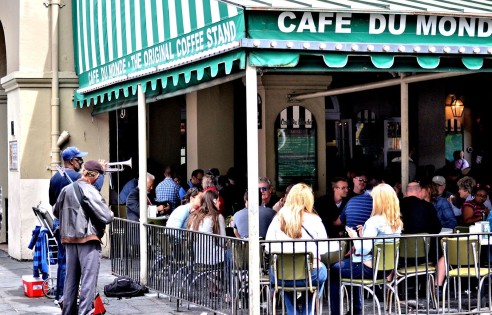 It's those tasty little French style doughnuts we were looking for when we found our way into a New Orleans landmark, Café Du Monde. It's all they do, for over 150 years, served fresh hot beignets and café au lait. And they're good, darn good. Strong hot coffee and lavishly beignets covered with powdered sugar in orders of three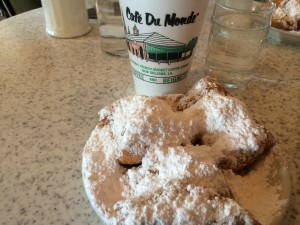 The Original Cafe Du Monde Coffee Stand was established in 1862 in the New Orleans French Market. The Cafe is open 24 hours a day, seven days a week. It closes only on Christmas Day and on the day an occasional Hurricane passes too close to New Orleans.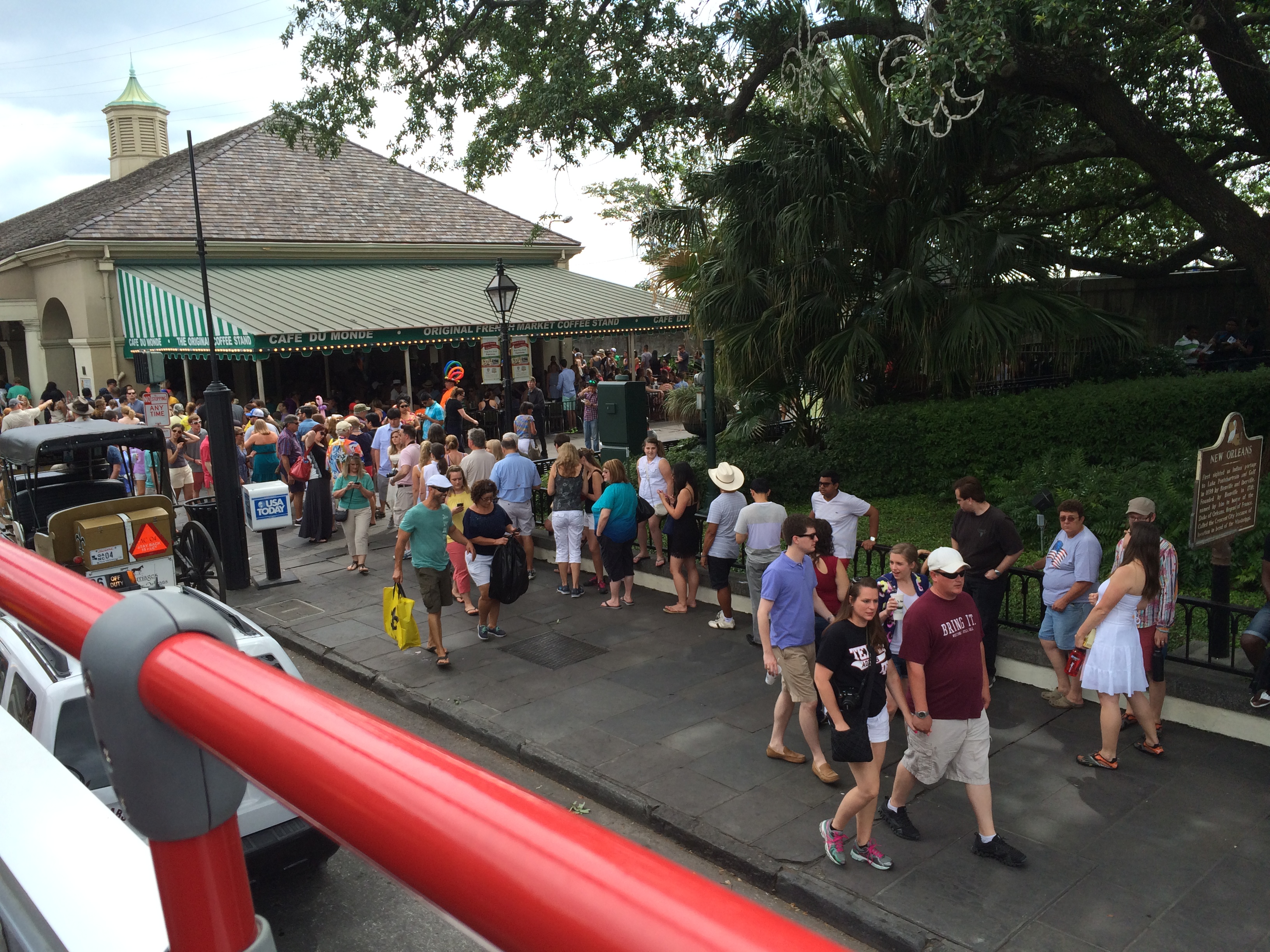 Long lines can form early due to the popularity of this famous coffee stand. You have to wait and watch for table to come available, orders are served up simply and quickly. Remember to bring cash, they don't take AmEx or Mastercard or Visa for that matter. If you are a morning person, go early and avoid the crowds later in the morning.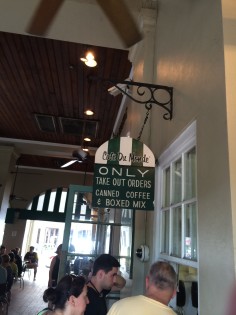 If you're in a hurry, there is a walk up, take out window available, grab a bag and sit on bench in the French Market near Jackson Square or by the banks of the Mississippi River.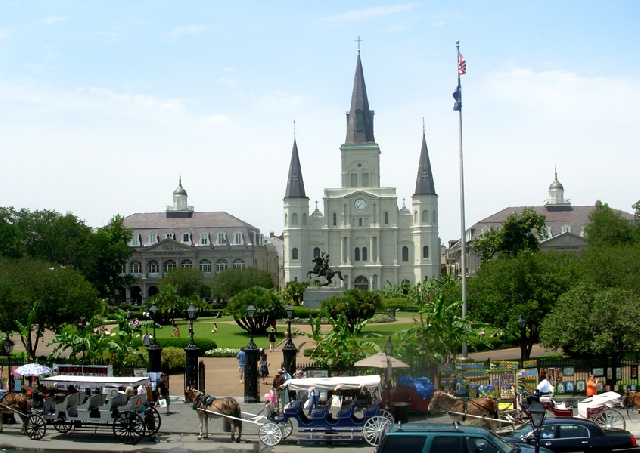 While there are many places to find tasty beignets in New Orleans, some with great park views and people watching opportunities, Café du Monde is a local landmark and a not to be missed stop while you're in NOLA!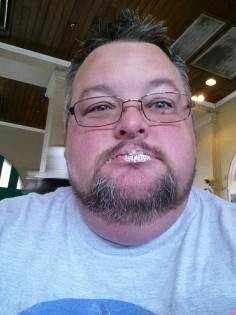 My friend John enjoys the tasty treats from Cafe du Monde with residual sugar effect, it gets everywhere!