The Singapore Marketplace – Epcot's Food & Wine Festival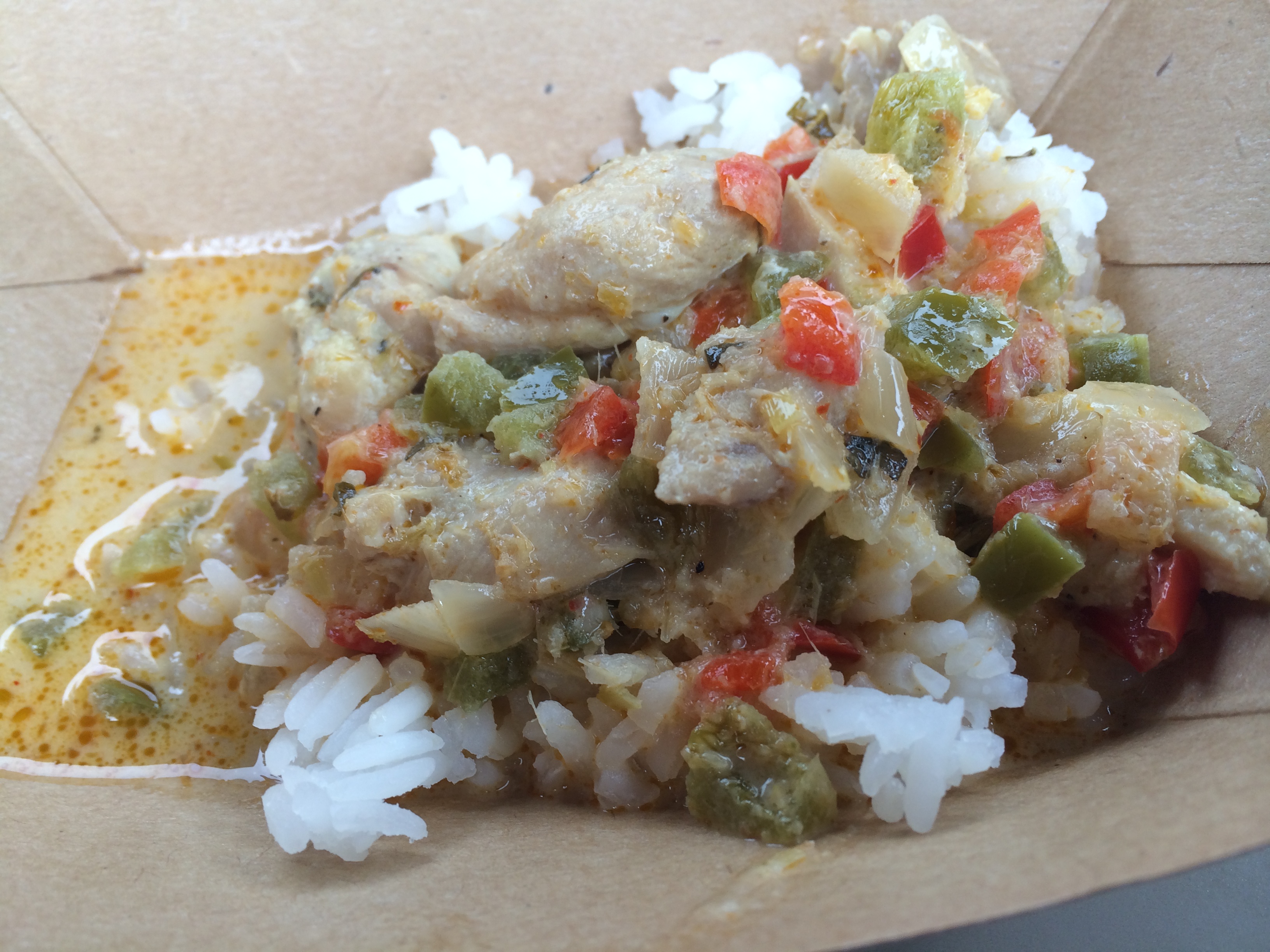 Singapore, what can we say? Oh yeah, chicken isn't supposed to be gray! Each year we seem to give Singapore a hard time, they are our whipping boy. We love everything about the Food & Wine Festival, well everything but Singapore. Yes, we joke that "Singapore should go home" and on this years video, one of our friends who was watching the filming of the Singapore segment declared, "looks like puke", but let's face it for the last few years the offerings from singapore just haven't been that good.
In 2011 it was the Shrimp on a Sugar Cane Skewer, the last two years it was the Spicy Beef Rendang, and always they come with the Singapore Sling. Now I do enjoy Hendricks Gin, but it just seems a waste in the Singapore Sling, besides that thing just tastes nasty, and it's $8, there I said it, I feel better now.
So let's talk about this year. Singapore is offering the same dishes as last year, Lemongrass Chicken Curry with Coconut and Jasmine Rice. This dish eats more like a stew and is not that flavorful, I'll stop there, but add that chicken isn't supposed to be gray and it should have a more flavor.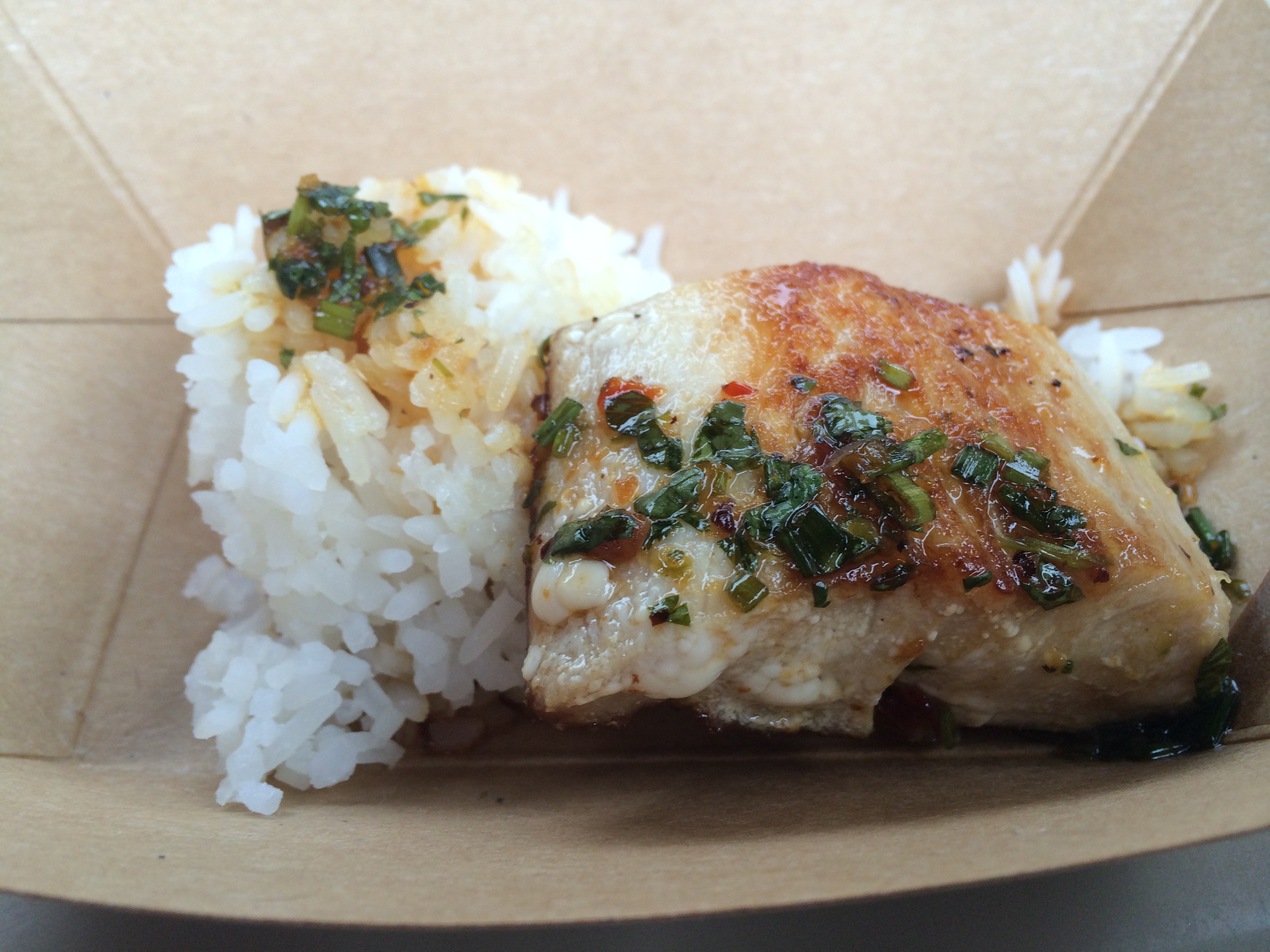 The other dish offered by Singapore is Seared Mahi Mahi with Jasmine Rice and Singa Sauce. Now last year when I tried this dish it was tasty, but the fish was dry. This year I will say the Mahi Mahi was moist and cooked well. I actually kind of liked the jasmine rice and singa sauce. But it's still not a dish that I would go out of my way to get. Or even stop in to get if I was just walking by. There's just too much other food to try at the festival. Then there's the Singapore Sling, we didn't try it this year, but I hear it's still nasty, don't waste the $8.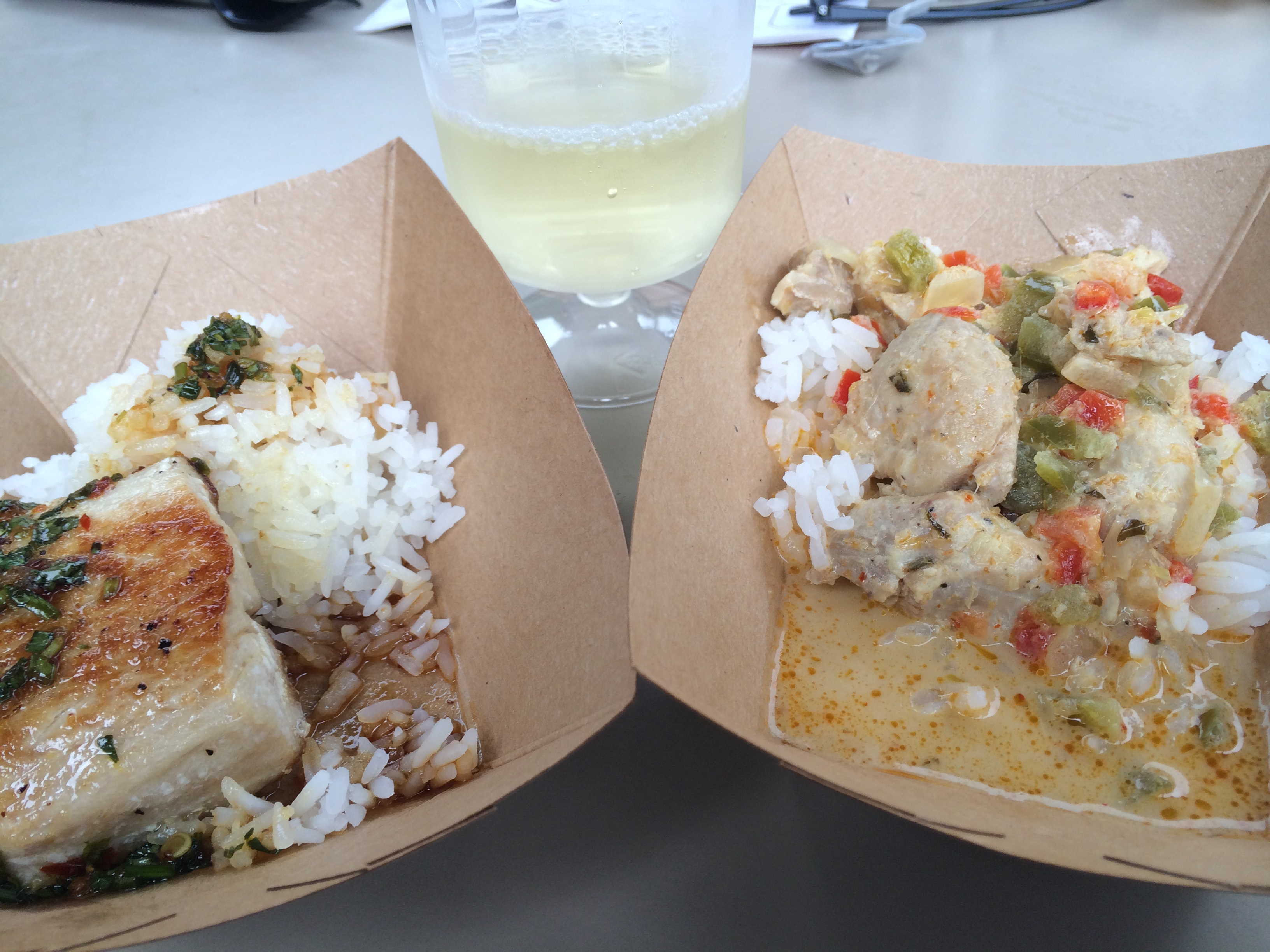 So there you have it, we're still slamming Singapore, maybe we always will, maybe if they come back next year they'll bring something new to try, we can always hope!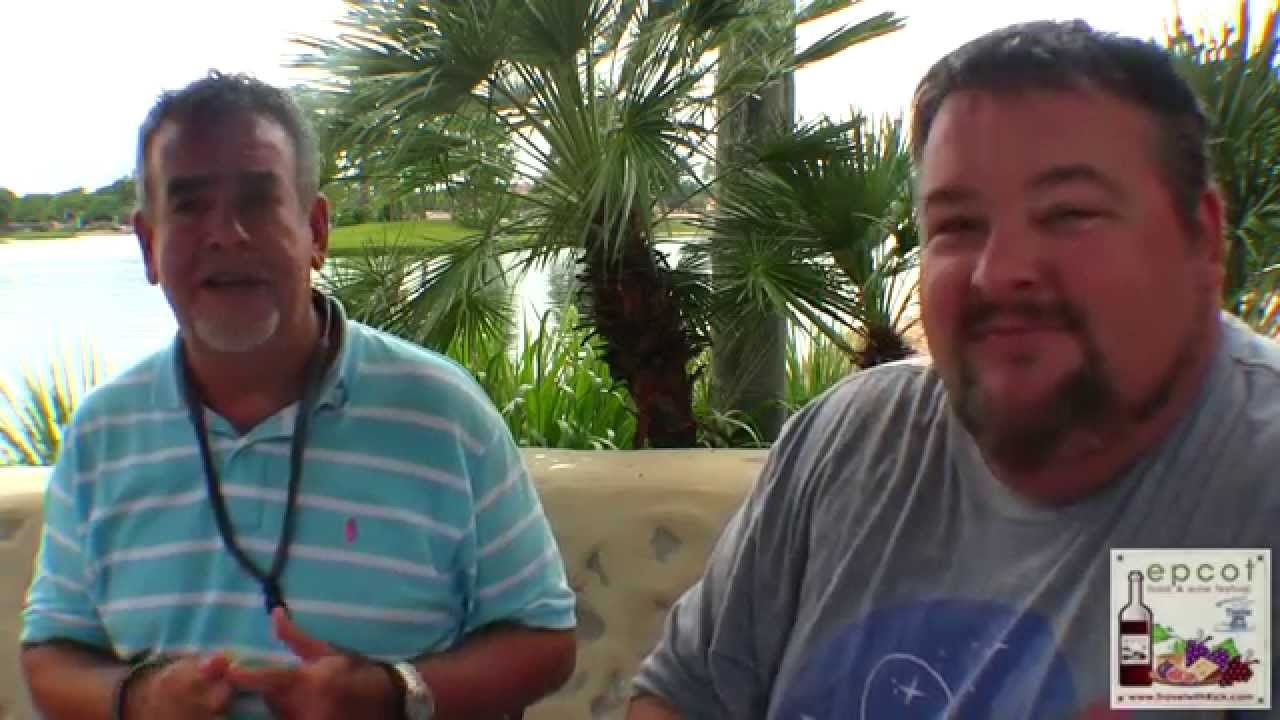 You can find out more about the things we tasted in Singapore on our weekly video which we posted Friday, October 10. On this show my friend John Donahue and I take you through the Farm Fresh booth, China, South Korea, Africa and Singapore, so check out the video and find out about all these marketplaces and next week we'll have even more for you!
Cheers!