Tiana's Place on the Disney Wonder
The Disney Wonder just went through an extensive dry dock in October of 2016. During her refurb, the restaurant formerly known as Parrot Cay has been replaced with Tiana's Place, right out of the Disney movie, Princess and the Frog.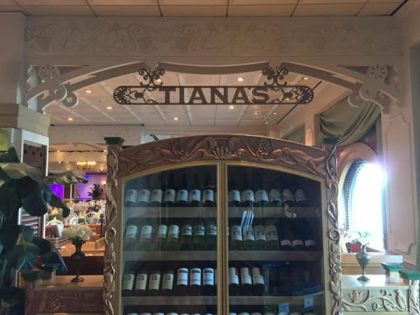 Tiana's place has a beautiful entry way with all new signage.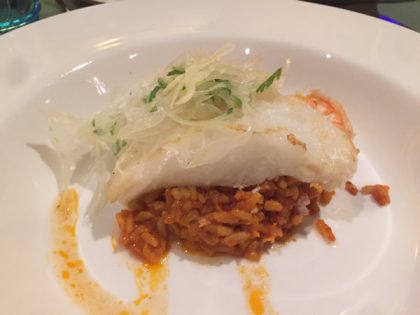 Cajun Spiced Sea Bass on Shrimp Jambalaya with crisp Fennel Salad and Rémoulade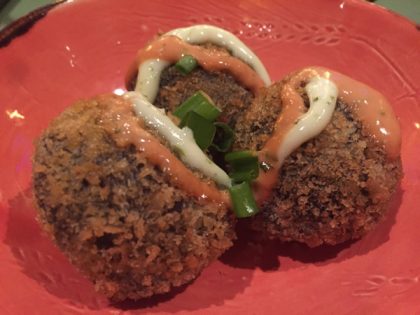 Boudin Sausage Fritters – Minced Pork and Boudin Sausage, Breaded and Fried, served with a Bourbon Aioli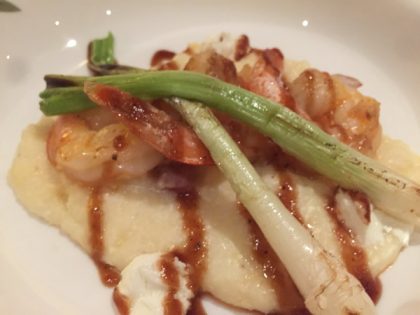 Sautéed Gulf Shrimp and Grits with Andouille Sausage, Grilled Green Onions and a Smoked Barbecue Sauce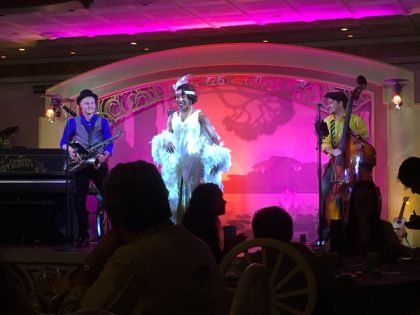 Each night Tiana introduces the "house band" the Crawfish Crooners who entertain with Dixieland Jazz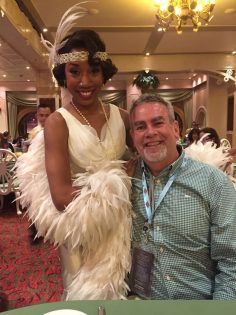 Tiana really knows how to work a room, or her restaurant, visiting each table and posing for pictures