Tiffins – Disney's Animal Kingdom Park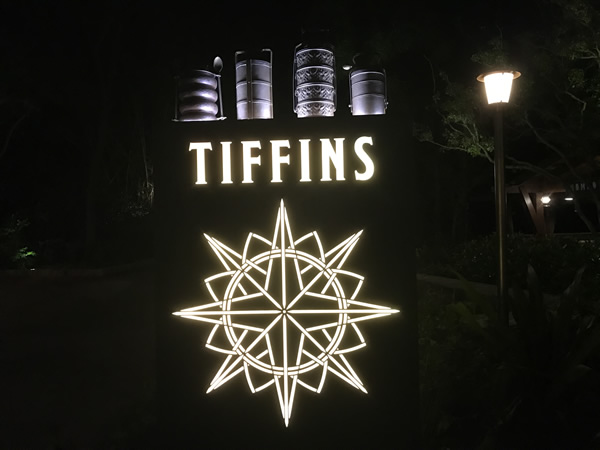 We recently enjoyed a wonderful dinner at Tiffins in Disney's Animal Kingdom park. Tiffins is located in Discovery Island near the entrance of the much anticipated Pandora, the new Avatar themed land in Animal Kingdom.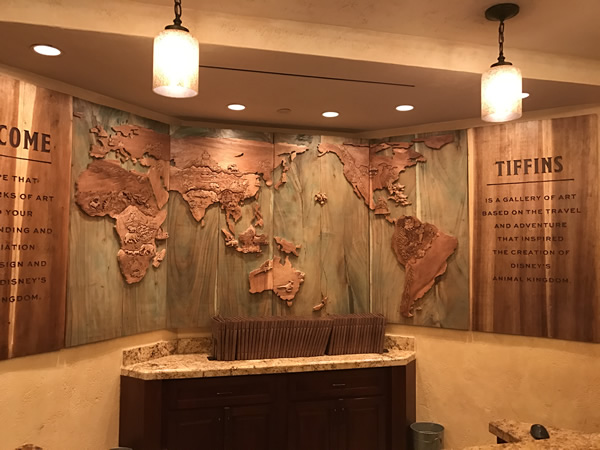 Featuring African, Asian, Latin Cuisine this is a beautiful dining location and a great addition for the Animal Kingdom park. In addition, the Nomad Lounge is located just next door and is a great place to relax and enjoy a break from the park.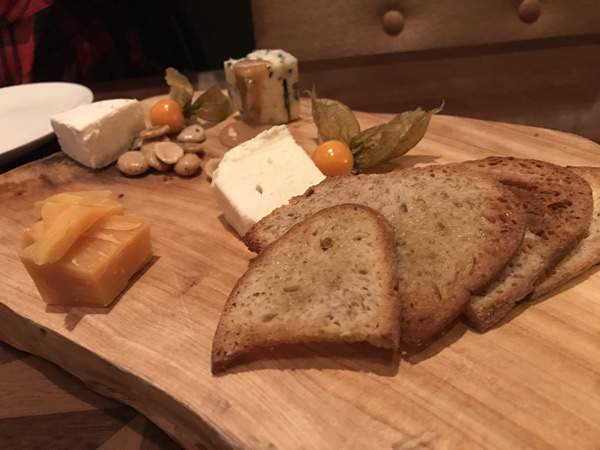 We started our dinner off with a delicious cheese board featuring a selection of Artisanal Cheeses
Cardamom Marcona Almonds, Manjar Blanco, Cape Gooseberry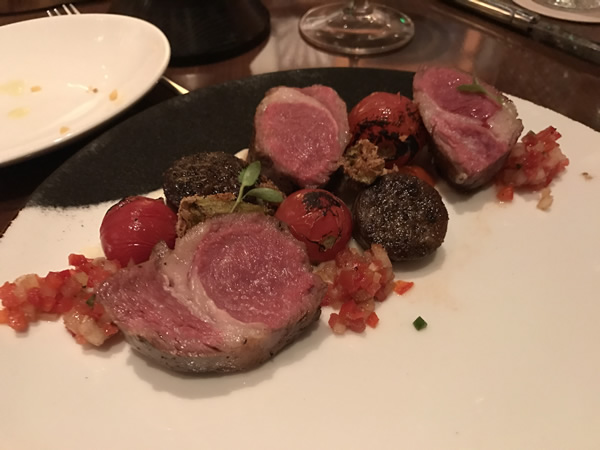 I chose to have the Duo of Lamb, Ethiopian Coffee Butter-infused Lamb Loin, Boerewors, Soubise, Chakalaka, Tamarind Barbecue, Leek Ash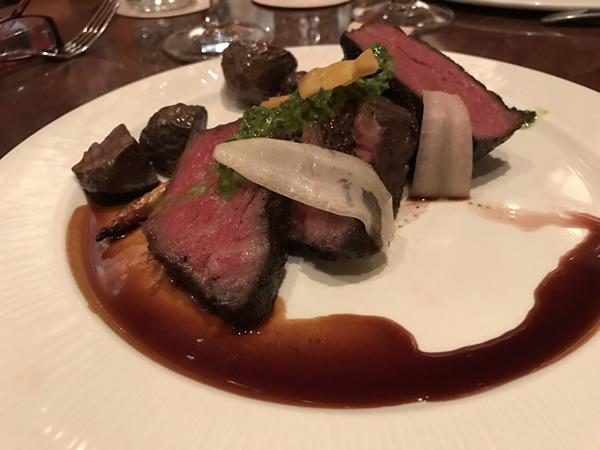 We had to try the signature dish, Wagyu Strip Loin and Braised Short Rib, Rainbow Carrot, Roasted Peruvian Potatoes, Chimichurri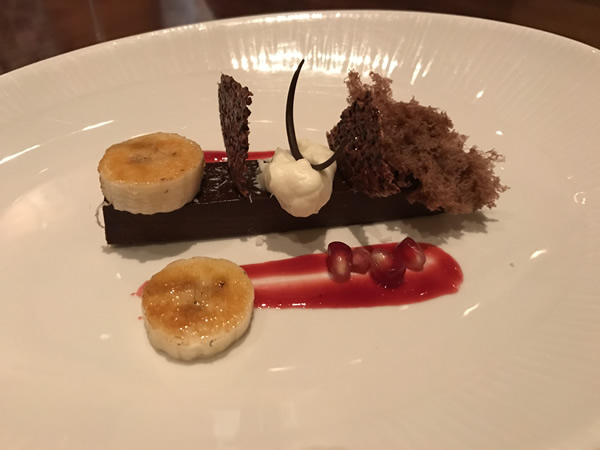 We rounded out the night with one of their tasty desserts, South American Chocolate Ganache
Caramelized Banana, Cocoa Nib Tuile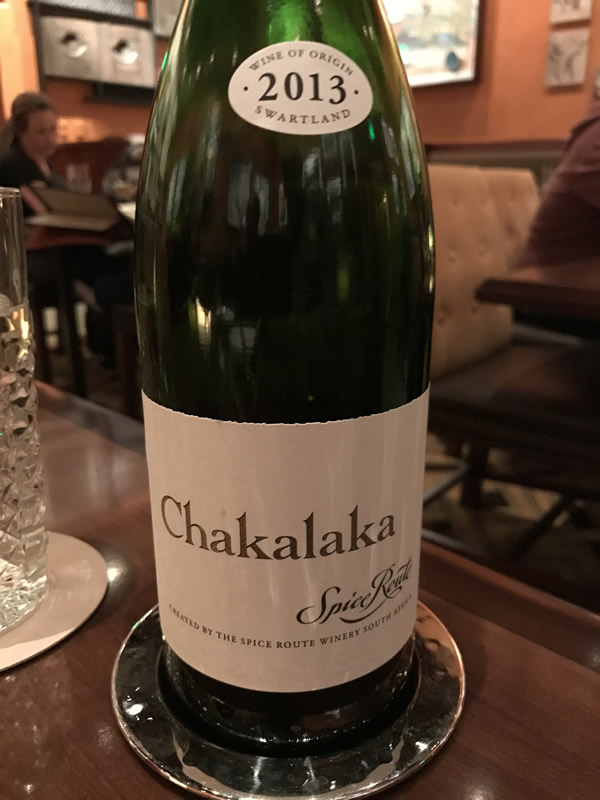 Of course we had to try one their great wines from an extensive wine list, I just like ordering this one, Chakalaka
The walls are adorned with collectables and memories from imagineers journeys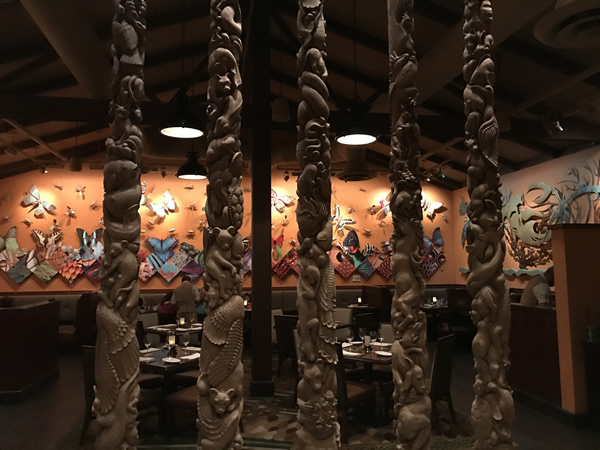 Colorful animals and art can be found all around Tiffins
The Nomad Lounge next door is a comfortable, relaxed space that also reflects the travelers adventures. I could spend a day here just reading the travel quotes on the banners around the Nomad.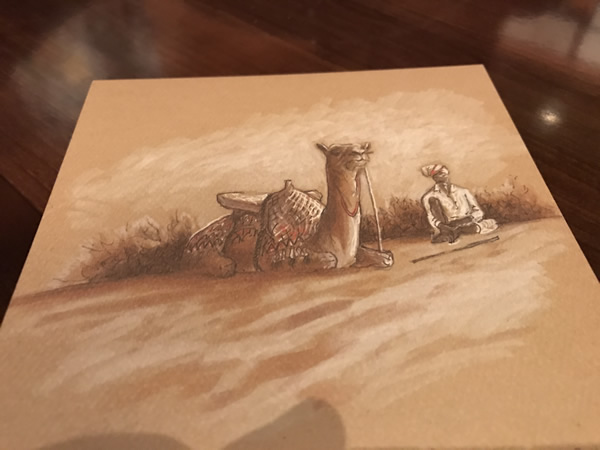 At the end of the evening you are presented with a sketch, this one by Joe Rohde, who designed the Animal Kingdom park. Our server told us there were several that could be collected.